Webinar: Travel Trade Manual:  A Planner for Indigenous Tourism Professionals 
Webinar: Travel Trade Manual: A Planner for Indigenous Tourism Professionals
January 10, 2023; 10 a.m. (Mountain)

For hospitality businesses looking to welcome group travelers and overseas visitors, the best path to success is introducing a new business paradigm that involves working with an intricate network of external businesses, collectively known as the travel trade.
The Travel Trade Manual Tourism Planner was designed to help Indigenous tourism professionals understand and navigate group travel and working with all levels of travel trade suppliers. The businesses, retail travel agents, receptive operators, international wholesalers and other distribution partners, that make up the travel trade can help Native-owned organizations build a consistent flow of domestic and international visitors. The partnerships you develop on this path will allow you to better showcase your destinations to the world. This guide is designed as a learning tool to help you build your travel trade marketing plan and be inspired by Native businesses who have developed their own successful tour programs that respectfully highlight their culture and heritage. It was also designed to demonstrate that building successful tour programs can be managed in a way that works for you and allows you to continue to manage your own stories and experiences.
Join us as the AIANTA Visitor Outreach Manager, Ciarra Greene, introduces the Travel Trade Manual Tourism Planner and upcoming opportunities to advance your visitor outreach to the international market.
Speakers/Panelists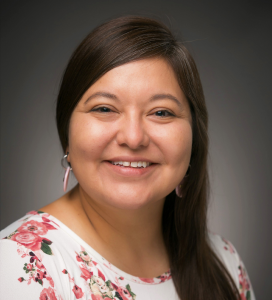 Ciarra Greene,
Visitor Outreach Manager,
AIANTA
Sapooq'is Wíit'as (Nimiipuu)/ Ciarra Greene (Nez Perce) is the Visitor Outreach Manager for AIANTA. With her Master of Science in Science Teaching from Portland State University (2019) and Bachelor of Science in Chemistry from Northern Arizona University, her focus has been on promoting the protection and healing of Indigenous communities and homelands through culture, education, and science. Her experience in tourism has rapidly developed in the past three years, while her fifteen years of experience in outreach and education, founded in interdisciplinary collaboration with tribal communities, institutions, agencies, organizations, and businesses, have propelled her career. She views our role in tourism truly as an educational experience for tribal communities and our visiting guests alike. Ciarra strives to perpetuate her passion so others too may attain successful operations for their own communities, businesses, and honored guests who we welcome to tribal homelands.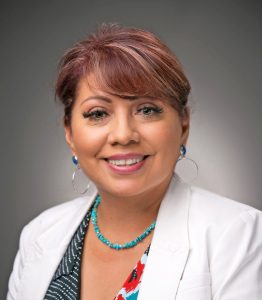 Moderator(s)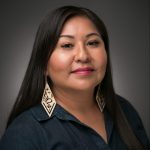 Bianca Mitchell (Pueblo of Acoma), Education Manager, AIANTA
Bianca Mitchell (Pueblo of Acoma) joins AIANTA as the organization's Education Manager. With an extensive background in events management, donor development, communications and marketing, Bianca brings years of experience to AIANTA. In her role as the Education Manager, she will identify, develop, implement, market and promote technical assistance and training programs, webinars and certificate programming. Bianca's goal is to assist in growing and enhancing the program model for and with AIANTA.