Women's History Month 2021
Native American Women Leaders in Cultural Heritage Tourism
Every March, designated Women's History Month by Presidential proclamation, AIANTA recognizes some of the leading Native American women who are dedicated to advancing cultural heritage tourism. These leaders are long-time business members of AIANTA and just a small subset of the many women helping drive economic development through tourism promotion.
Among them:
Sherry L. Rupert, Chief Executive Officer, American Indian Alaska Native Tourism Association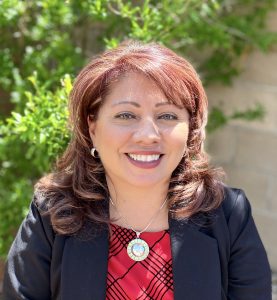 Sherry L. Rupert is the CEO of the nation's only association dedicated to indigenous tourism, making her the leading voice in advocating for travel and tourism as a significant driver in tribal nations. Sherry has been involved with indigenous tourism for many years. She was the president of AIANTA's board of directors before joining the organization as CEO and was instrumental in working with Congress to pass the Native American Tourism and Improving Visitor Experience (NATIVE) Act. In 2021, she was appointed to the Department of Commerce Office of National Marine Sanctuary System (ONMS) Business Advisory Council. Previously, she served  as the Executive Director of the State of Nevada Indian Commission, where she served as a liaison to the state's 27 tribes, bands and colonies. During her tenure, she developed the Nevada Indian Territory initiative and received awards for her work in preserving the site of the Stewart Indian School as a museum and cultural center.
Kate Anderson, Director of Public Relations, Agua Caliente Band of Cahuilla Indians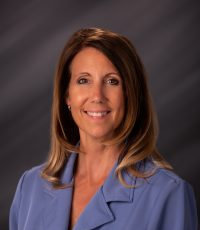 Director of Public Relations for the Agua Caliente Band of Cahuilla Indians, Kate Anderson is an enrolled tribal member of Citizen Potawatomi Nation, a federally recognized tribe with a reservation in Shawnee, Oklahoma. She has three decades experience in journalism, photography, public relations, marketing and film. As the Director of PR, Kate leads a team responsible for developing communication, and educational and outreach programs to help advance community knowledge and understanding of the Agua Caliente Band of Cahuilla Indians and its efforts. Kate also operates the Agua Caliente Film Office and serves as the liaison to all filmmakers and photographers working on the Agua Caliente Indian Reservation.
Suzette Brewer, Executive Director, Native American Tourism of Wisconsin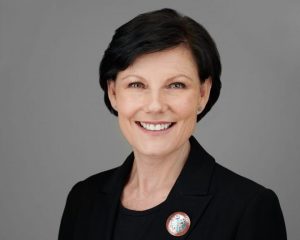 Suzette Brewer is the Executive Director of Native American Tourism of Wisconsin (NATOW), an inter-tribal consortium that was launched as a statewide initiative in 1994, where she works closely with the tribal leaders of the 11 sovereign nations located in Wisconsin. In partnership with the state's tribes, Travel Wisconsin and the Great Lakes Inter-Tribal Council (GLITC), Suzette works to develop, market and promote the state's Native American tourism initiatives in a manner that is respectful of culture, values and traditions.
She previously served as public affairs officer for the Smithsonian's National Museum of the American Indian, and as communications director for the National Indian Gaming Association and the American Indian College Fund.
Previously, Suzette worked as a journalist and has written extensively on federal Indian law, the Indian Child Welfare Act, environmental issues on reservations, the opioid crisis in Indian Country and violence against Native women and children.
She is the recipient of the Robert F. Kennedy Human Rights Grand Prize for the documentary A Broken Trust. She is also a 2018 John Jay/Tow Juvenile Justice Reporting Fellow for reporting on juvenile justice in Indian Country and has also received the Richard LaCourse-Gannett Foundation Al Neuharth Investigative Journalism Award for her work on the Indian Child Welfare Act. She is a citizen of the Cherokee Nation and is from Stilwell, Oklahoma.
Keneggnarkayaaggaq Emily Edenshaw, EMBA, President & CEO, Alaska Native Heritage Center
With roots in Emmonak, Alaska, Keneggnarkayaaggaq Emily Edenshaw (Yup'ik/Iñupiaq) is the President and CEO of the Alaska Native Heritage Center (ANHC), a renowned, statewide living cultural center located in Anchorage, Alaska. For the last several years, Keneggnarkayaaggaq has led cultural tourism efforts across Alaska with the end goal of advancing all Alaska Native communities. In 2020, Keneggnarkayaaggaq was named Vice President of the Alaska Travel Industry Association (ATIA) Arts, Cultural and Heritage Statewide Chapter Board, elected to the ATIA Board of Directors, elected to the Alaska Humanities Forum Board of Directors, and appointed to the Anchorage Public Safety Commission. Her Yup'ik name Keneggnarkayaaggaq means a person with a beautiful persona, spirit, aura and friend.
Keneggnarkayaaggaq has worked for both public and private sectors, including the Central Council Tlingit & Haida Indian Tribes of Alaska, First Alaskans Institute, VICE Media, The National Native American Boarding School Healing Coalition, Southcentral Foundation, The Pebble Partnership, Alyeska Pipeline Service Company, and Alaska Communications.
She holds an Executive Master of Business Administration (EMBA) degree in Strategic Leadership from Alaska Pacific University and a Bachelor's degree in Journalism and Public Communications from the University of Alaska Anchorage.
Stacia Morfin, Owner, Nez Perce Tourism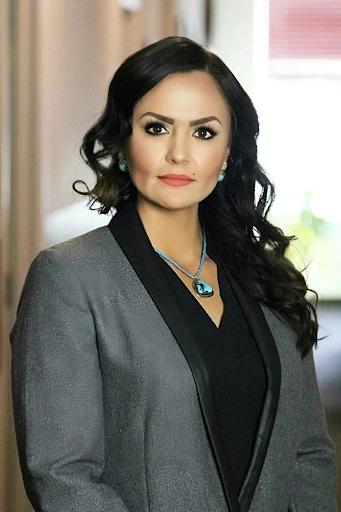 Stacia Morfin is the owner of Nez Perce Tourism, which operates a tour company and a traditional gift shop in Nimiipuu Nation. Her business provides a warm welcome to Nimiipuu Country where guests can truly experience a sense of place.
"Radiating with cultural wisdom, Nez Perce Tourism is the only place in the world where you will hear our side of history, witness the stories of our ancestors, and receive legendary hospitality founded in our cultural understanding of honor and respect. I see my business Nez Perce Tourism as an economic driver in Nimiipuu Country, and as a cultural and educational connection to ensure a bright future for generations," says Stacia.
Stacia, whose Indian name is Takes Care of Water, has a bachelor's degree in Business Administration and an associate degree in Hospitality from Lewis and Clark State College. She is interested in organizational and strategy methods in marketing, sales and logistical processes. Stacia is also an active member of AIANTA. 
Laura Stensgar, Chief Executive Officer, Coeur d'Alene Casino Resort Hotel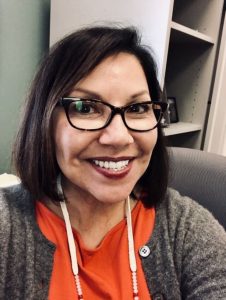 Laura Stensgar began her  career in gaming as an Economic Development Planner and later as Planning Director, when she was part of the planning and development team investigating possibilities of Indian gaming on the Coeur d'Alene reservation. Stensgar has served in a number of leadership roles at Coeur d'Alene Casino Resort, including as Director of Marketing, Cultural Tourism and Public Relations, and most recently Strategic Brand Director prior to being named CEO.
Laura has been employed at the Coeur d'Alene Casino Resort Hotel since it opened 28 years ago. In 2019, she was named CEO, the first woman to ever hold this position. The Tribe requires the CEO of the casino possess a master's degree in business administration, so while working full time, Stensgar earned her degree from the University of Idaho in 2015.
Laura was instrumental in starting a cultural heritage tourism program at the resort, where groups may book add-on cultural activities such as visiting a working bison ranch, participating in a canoe and kayak tour and enjoying authentic tribal dinners that include storytelling and traditional foods—all of which are designed to "share who we are as Coeur d'Alene tribal people."
The Cultural Tourism Program started three years ago. It was recognized that many people associate casinos with tribes, rather than tribes with a casino. We thought it was important to share our story as Coeur d'Alene Tribal people. We have a rich, beautiful history. We have a responsibility to provide for and sustain our tribe, people and land base for generations to come.
In her short time as resort CEO, the casino has earned its three highest coin days ever.
Valorie Walters, Undersecretary, Department of Culture and Humanities, The Chickasaw Nation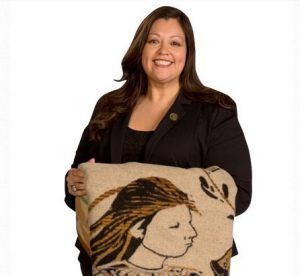 Valorie Walters, who began her career with the Chickasaw Nation in 2002, currently serves as the Undersecretary for the Department of Culture and Humanities. In this role she assists in elevating Chickasaw history, culture and language by promoting and sharing the strong and unique culture of the Chickasaw people in the Chickasaw museums and other programs.
Valorie grew up in Coalgate, Oklahoma, and moved to Ada, the Nation's headquarters, in her early 20s. It was then, she became connected with her ancestral history, and she started working for the Chickasaw Nation in 2002.
Valorie earned a Bachelor of Arts degree in Mass Communications with a concentration in Advertising and Public Relations from East Central University in Ada, Oklahoma. She currently serves on the Board of Trustees for the Oklahoma Humanities, the Board of Directors for the Oklahoma Museums Association and the Board of Directors for the Davis, Oklahoma Chamber of Commerce.
Valorie is of Chickasaw and Choctaw descent and is an enrolled citizen of the Chickasaw Nation.
Check out AIANTA's list of Women Leaders in Cultural Tourism for 2020.