Working With the International Trade
Working with the International Trade
February 15, 2022; 10 a.m. (Mountain)
Through this webinar presented by Brand USA, attendees will learn the importance of international marketing and how to work with the international travel trade. Brand USA will share helpful resources that will better attendees' understanding of the travel and media landscapes in key target markets.
To learn more about Brand USA, please visit www.thebrandusa.com.
Amanda Davis, Sr. Manager, Global Trade Development (UK & Europe), Brand USA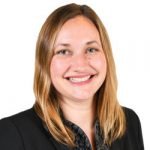 Based in Washington, D.C., Amanda Davis will present on the importance of international marketing, how international visitors book a trip to the United States and the value of the travel trade. Attendees will also hear about Brand USA's trade events and resources that provide market intelligence information on the key international markets.
Bianca Mitchell (Pueblo of Acoma), Education Manager, AIANTA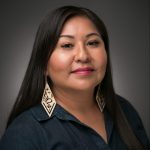 Bianca Mitchell (Pueblo of Acoma) joins AIANTA as the organization's Education Manager. With an extensive background in events management, donor development, communications and marketing, Bianca brings years of experience to AIANTA. In her role as the Education Manager, she will identify, develop, implement, market and promote technical assistance and training programs, webinars and certificate programming. Bianca's goal is to assist in growing and enhancing the program model for and with AIANTA.