AIANTA Wraps Up Successful 2020 Virtual American Indian Tourism Conference With Record Attendance
Some 800 tribal representatives, Native business owners and tourism professionals attended the 22nd Annual American Indian Tourism Conference (AITC), September 14-18. This year's theme, "One Country, Many Nations," focused on how native-led cultural tourism efforts are paving the way for economic recovery in native nations.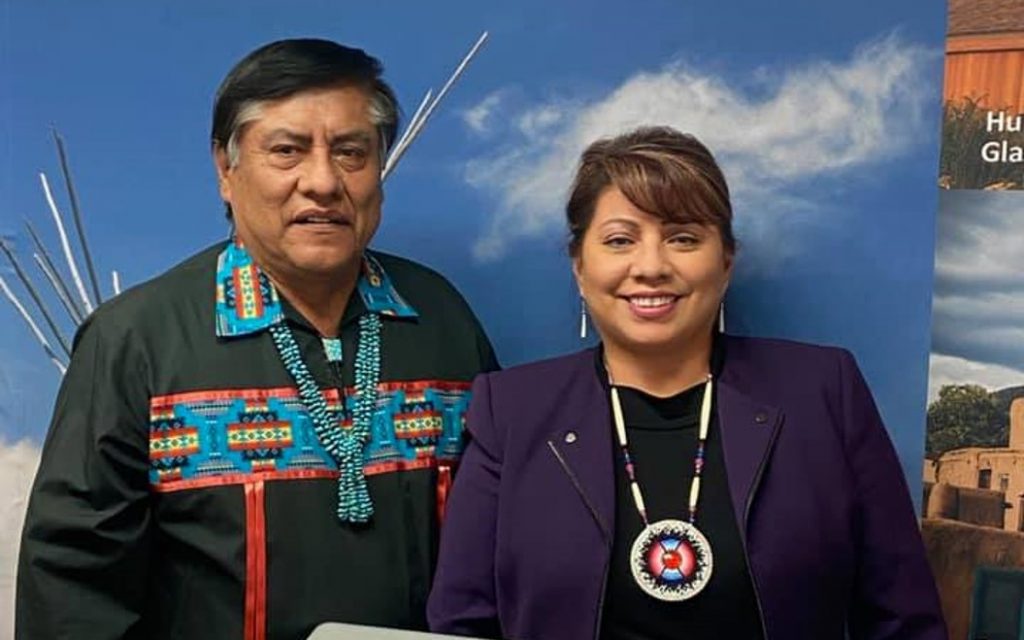 A signature event for AIANTA, this year's AITC was the association's first-ever online conference. Thanks to NATIVE Act funding, registration fees were waived for all attendees. During the energizing five-day conference, tribal nations from around the country gathered together to enjoy high-level networking, education sessions and keynote speeches. The agenda also featured exhibitors, artisans and Zoom Happy Hours, including entertainment and illuminations by prominent Native American cartoonist Ricardo Caté.
AIANTA looks forward to seeing everyone in person at the 23rd Annual American Indian Tourism Conference, October 25-28, 2021, at the We-Ko-Pa Resort & Conference Center ln Fort McDowell, Arizona .
AIANTA was proud to welcome keynote speeches from several celebrated speakers, including, Congresswoman Deb Haaland, U.S. House of Representatives; Lieutenant Governor Peggy Flanagan, State of Minnesota; Fawn Sharp, President, National Congress of American Indians (NCAI); Amber Torres, Chairwoman, Walker River Paiute Tribe; and  Hi'ilani Shibata, Lead Cultural Trainer, Native Hawaiian Hospitality Association.
Chairwoman Amber Torres of the Walker River Paiute Tribe
Tribal officials are often faced with tough decisions especially during times of crisis. They must weigh doing what's right with the longer-term potential for deep economic losses. Despite significant pushback, Walker River Paiute Tribe Chairwoman Amber Torres made an early decision to close the reservation to all non-residents, even off-reservation tribal members. The decision has kept COVID-19 numbers to a minimum among the Walker River Paiute people, but it also effectively shut down Weber Reservoir, a popular attraction with visitors.  "People did not respect our decision as a sovereign nation to close the reservation, especially the Weber Reservoir. They wanted to get into our ancestral homelands as if it is their right to fish and use our resources for recreation, when ultimately it is a privilege," said Torres. In this session, Torres addresses AITC delegates on the importance of planning ahead and the best approach to take when making life-saving and potentially unpopular decisions. 
Lieutenant Governor Peggy Flanagan, State of Minnesota
If 2020 has taught us anything, it is that crises can and do occur with little warning. Frequently these unexpected life events produce devastating economic effects that last for years if not decades. The State of Minnesota is no exception. During this session, Minnesota Lieutenant Governor Peggy Flanagan, a citizen of the White Earth Nation of Ojibwe, addresses crisis planning and how tourism entities can better prepare for the worst by having a plan in place before a crisis happens.
Fawn Sharp, National Congress of American Indians (NCAI)
As the aftereffects of COVID-19 cause economies to shrink and human resources to disappear, the eventual return of visitor traffic is one proven path to economic recovery. Although tribal tourism marketers understand the urgency of creating a thoughtful tourism messaging campaign, they are also finding their budgets significantly cut as those monies are directed to other, more pressing social service needs. By teaming together with regional or other partners, tourism marketers can find valuable insights on how to extend visibility with potential visitors. In her keynote speech, National Congress of American Indians (NCAI) President Fawn Sharp discusses the importance of alliances when it comes to aligning knowledge and maximizing resources.
Hi'ilani Shibata, Native Hawaiian Hospitality Association
Although similar values exist in all cultures, the Spirit of Aloha is a term that has become synonymous with the Hawai'ian culture. These values have been transferred through ancestral knowledge and are further brought to life by each individual's unique cultural and heritage experiences.
The first in AIANTA's new The Heart Speaks series, The Meaning of Aloha will feature Hi'ilani Shibata, AIANTA Board Member for the Pacific Region and Lead Cultural Trainer for the Native Hawaiian Hospitality Association, who will demonstrate how every tribal tourism individual can uplift their culture and bring a little aloha into their own programming through authentic sharing with visitors. 
Breakout Sessions and Panels
Incorporating feedback from previous AITC conferences, AIANTA crafted a series of breakout sessions with topics of interest to a broad spectrum of Indian Country tourism professionals.
The conference featured 24 breakout sessions and panels, and 57 speakers representing Indian Country, the tourism industry and federal and regional partners,
Topics included:
Blending Cultural Heritage with Outdoor Adventure
The Basics of GrantWriting
Tribal Tourism Development through Native Design: How Indigenous Architectural Design Invites and Engages Visitors
Possibilities Through Partnerships: How NPS & USFS Support Community Tourism
The One-Page Marketing Plan
Securing Funding for Your Tribal Tourism Project
More than Words and Pictures: Bringing Your Tourism Story to Life
Marketing & Messaging Tribal Tourism in the Year of COVID-19
The NATIVE Act and Cultural Tourism Development
Agritourism and American Indian Foods
With 800 registered attendees, this year's AITC was a record-breaking event in more ways than one.
As always, AIANTA welcomed a robust delegation from around the country –from Alaska to Hawaii to Florida and all points in between, but we also welcomed a handful of international delegates from Canada, the U.K., Australia and Italy.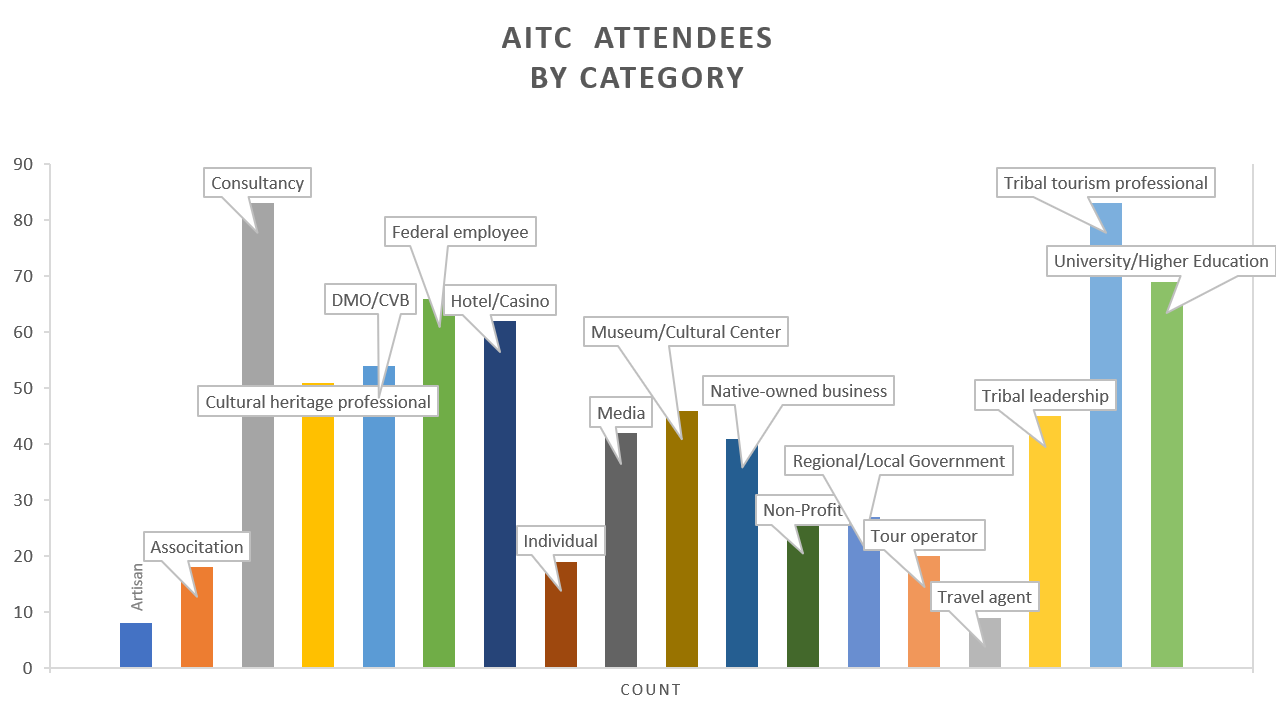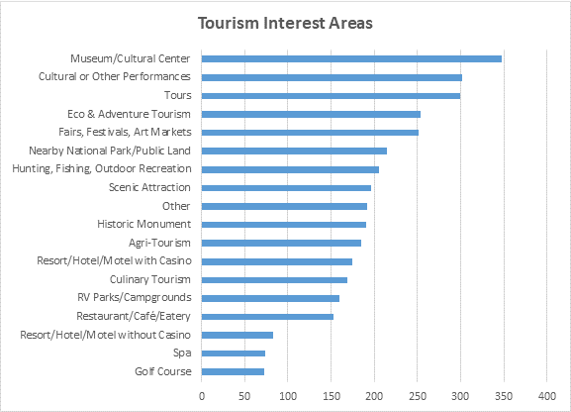 We are excited to build on the success of AITC 2020 and hope to be able to connect in person once again next year as we head to Fort McDowell, Arizona for AITC 2021.
We thank all of you for your support and look forward to seeing you next year in Arizona.
Bureau of Indian Affairs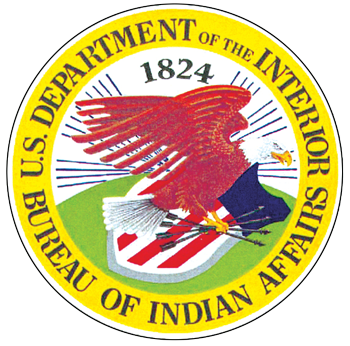 Juan Bautista de Anza National Historic Trail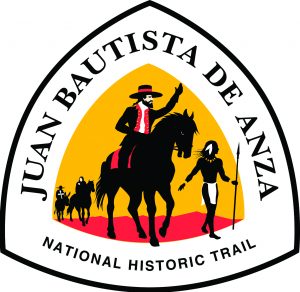 Native American Agriculture Fund

Lewis & Clark National Historic Trail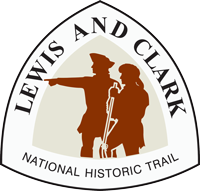 Bureau of Land Management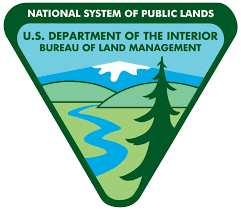 National Endowment of the Arts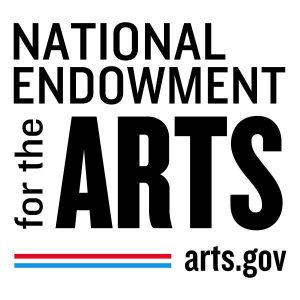 National Park Service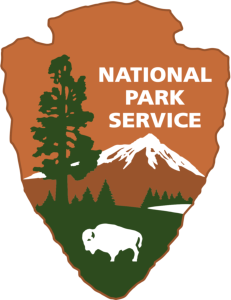 United States Forest Service