Photo Credit: Above: Native Hawaiian Hospitality Association (NaHHA); Below: Pixabay. 
Building a Better Tourism Website
Webinar: Building a Better Tourism Website

Whether you're a tribe, tribal enterprise, small business owner or even an individual artisan, your website is your calling card to the world. Despite the popularity of social media, news articles, video, blog posts and all other online and traditional media, destination websites—and the search engine results that drive traffic—remain one of the top information sources for potential travelers.  A website with slow technology, or even worse, outdated information can mean the difference between potential visitor and lost business. In this webinar, Monica Poling, Marketing & PR Manager and Maureen Chavez, Visitor Outreach Manager, discuss their favorite Native tourism websites, and share tips and tricks for anyone looking to improve their own site.
Monica Poling, Marketing & PR Manager, AIANTA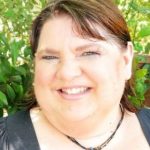 After having spent more than a decade as a journalist with one of the leading travel trade news websites, Monica Poling turned in her daily byline in order to manage AIANTA's marketing, public relations and content development efforts. In her role as Marketing & Public Relations Manager for AIANTA, she works to bring awareness of Indian Country tourism.
Prior to her career in journalism, Monica spent five years promoting international tourism to Korea as the Marketing Manager for the Korea Tourism Organization and also managed member outreach for the Los Angeles Tourism & Convention Board.
Maureen Chavez, Visitor Outreach Manager, AIANTA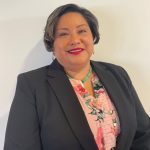 Maureen is a member of the Acoma Pueblo. She has spent most of her 10+ year career in tourism, hospitality and destination sales.  Maureen has worked with group tours and meeting planners (both national and international) as a representative for the city and partners of Visit Albuquerque. During her tenure, she worked to assist small groups in locating properties around the city of Albuquerque to host meetings, as well as, participate in familiarization tours and site visits. She also worked with group tours to assist with the creation of itineraries, locating accommodations and ensuring all groups were prepared for their visit to the area.