Director's Corner: Thank You from AIANTA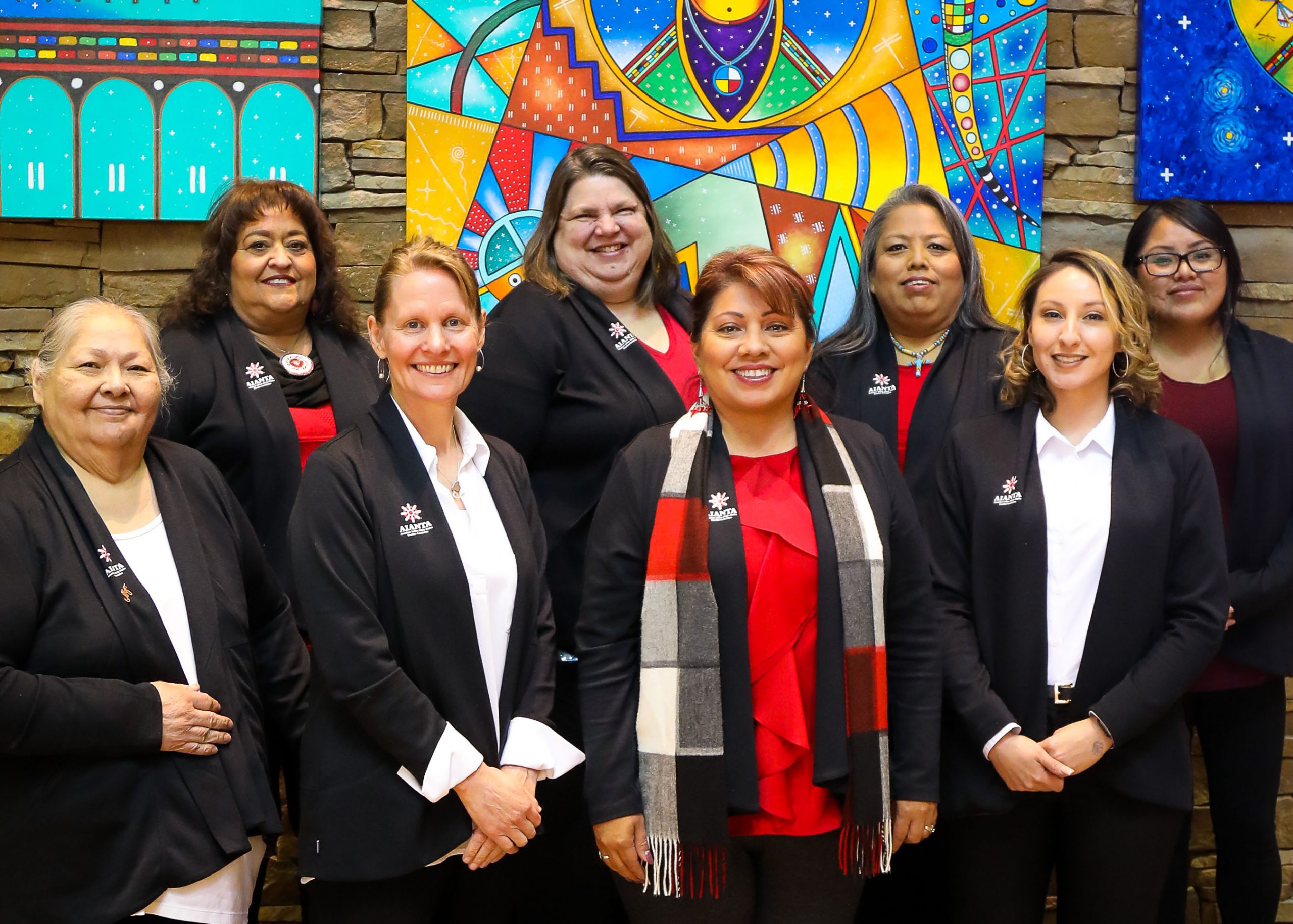 As I write this, I'm looking at my calendar and cannot believe it's already been seven months since I started as the Executive Director of AIANTA.
It has been a crazy, hectic time, during which I've had the chance to meet with numerous AIANTA and Indian Country tourism stakeholders, in a travel schedule that has taken me from Tulsa, Oklahoma to Anchorage, Alaska and from London, England to Brisbane, Australia.
During my travels, I've had the pleasure of meeting with numerous tourism industry professionals who are all telling me the same thing–their clients are anxiously seeking out new, unique and authentic experiences.
This message is so gratifying, no matter how many times I hear it.
As AIANTA has always said, Tribes interested in participating in the tourism industry are able to share their culture with a growing number of engaged, invested travelers. While the economic benefits of tourism are clear, the growing demand for authenticity means, now more than ever, Tribes can control their own messaging, rather than being required to rely on others to tell their story for them.
National Tour Associaton
Most recently, I joined a panel at the National Tour Association's Travel Exchange annual conference. The panel was hosted by Tourism Cares, a non-profit organization that works with travelers and tourism companies to make a positive impact through travel.
The panel discussion was "Designing for Community Tourism," a topic close to my heart, and also important to Greg Takehara, the CEO of Tourism Cares.
In fact, Tourism Cares hosts two annual Meaningful Travel Summits which bring together leaders from major hotels, airlines, global tour operators, tourism associations and the media to explore investment in community tourism, conservation tourism and social enterprise. The next Meaningful Travel Summit, "Tourism Cares for North Lake Tahoe," will take place May 13- 15, 2020.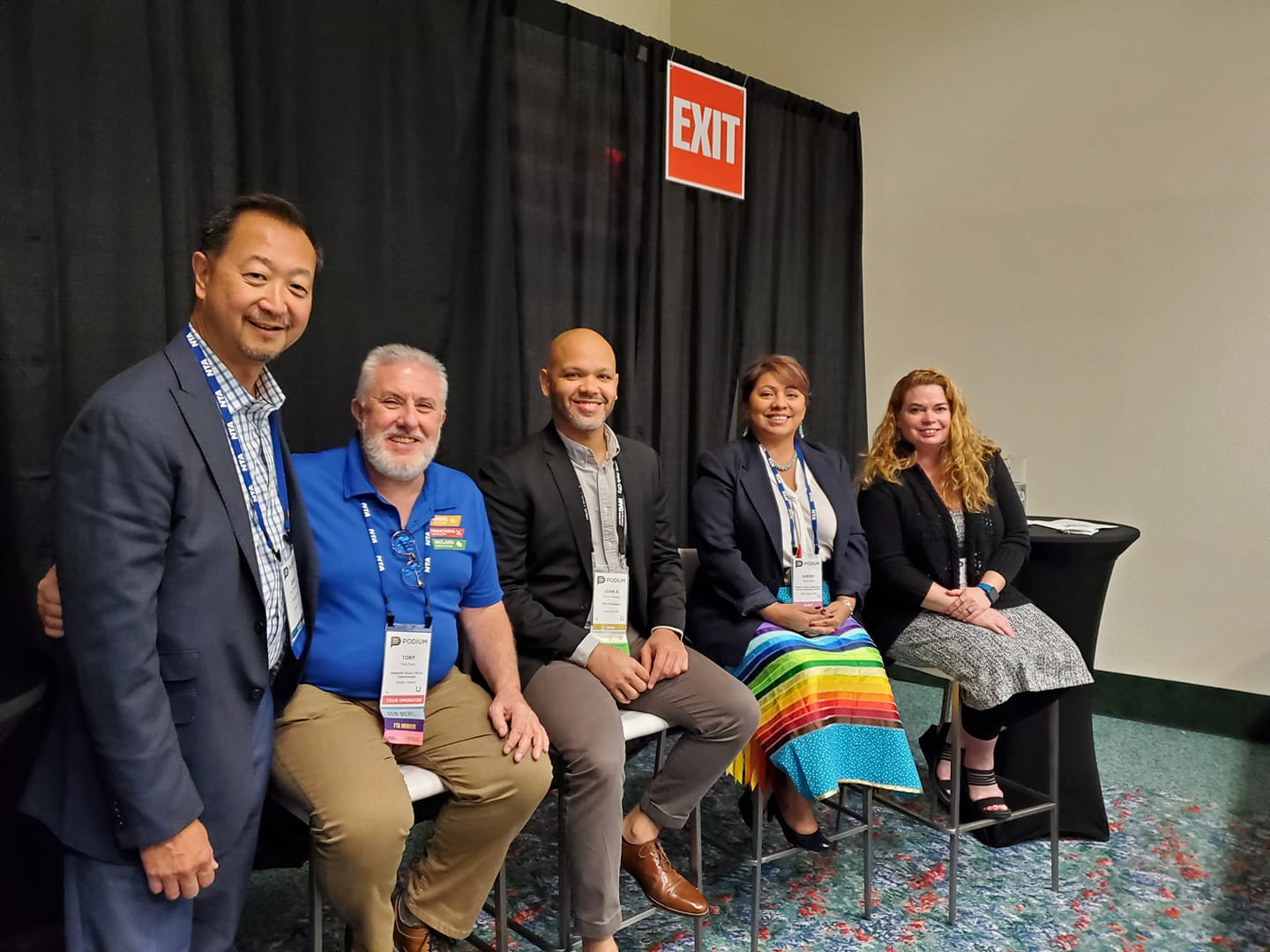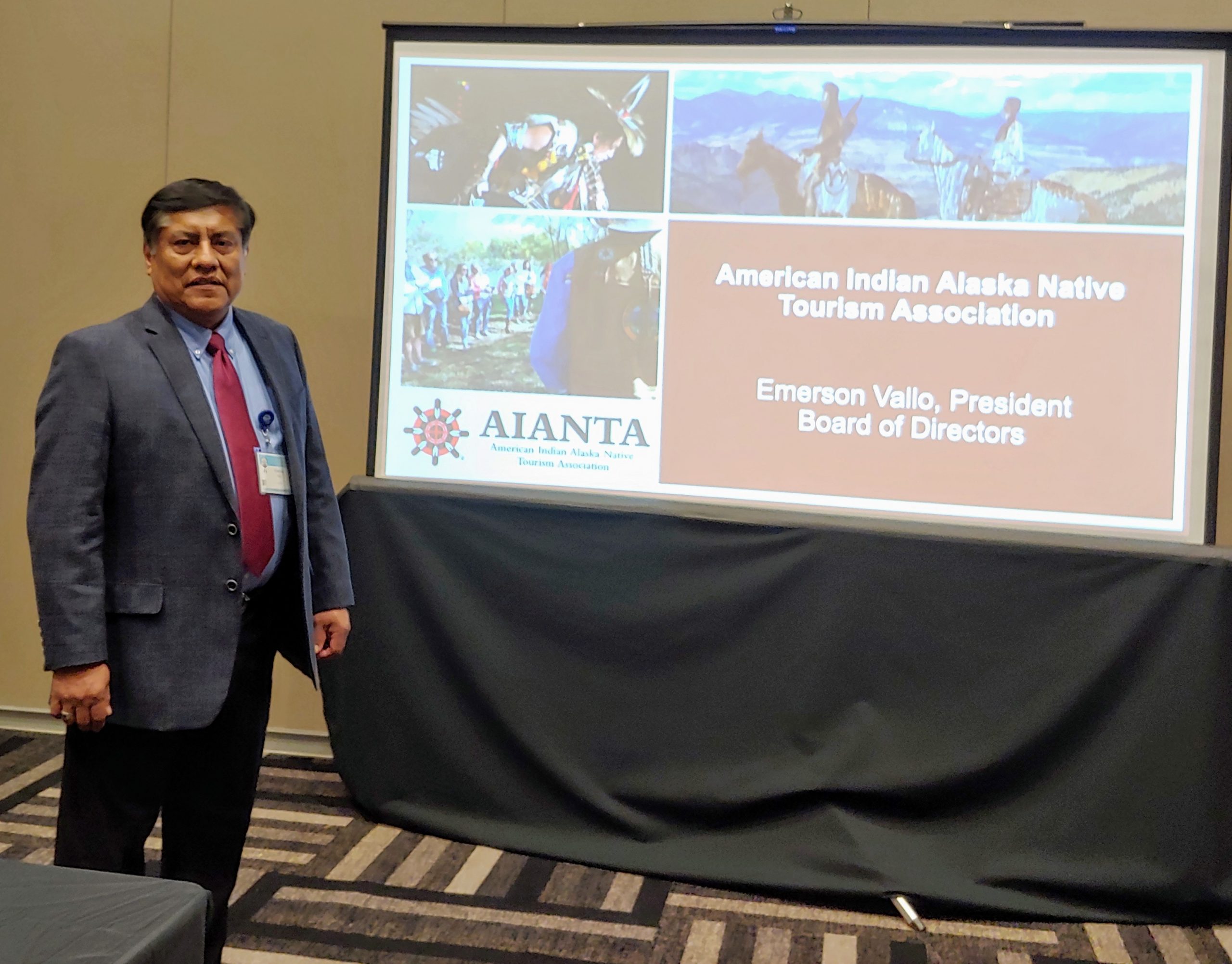 More Outreach
During the past month, I also traveled to Anchorage, Alaska, where I had the opportunity to speak at the BIA Tribal Provider's Conference.
Also, Board President Emerson Vallo presented at the Intertribal Agriculture Council Annual Conference in Las Vegas, where he showcased the benefits of agritourism to more than 50 Indian Country food and agricultural providers.
Thank You
As I complete my speaking schedule for the year, I'd like to once again thank all of Indian Country for your ongoing support.
You all know the benefits of tourism are invaluable. When done correctly, tourism can provide tremendous economic opportunities, including equalizing the gender gap and providing advancement opportunities in regions where there are limited chances to "get ahead."
As I've said before, AIANTA could not have the strong presence it does without your support.
We appreciate all you do, from keeping us informed on what's happening in Indian Country to providing us with the tools we need to spread that message.
We are especially grateful to the individuals and organizations that have provided financial support to AIANTA. Whether it is a private donation or an individual or corporate membership, your support helps AIANTA to continue to provide technical assistance and training.
Join Us…
If you aren't yet a member, we ask you to consider joining AIANTA now. Individual memberships begin at just $150, and your membership provides you with a voice to help AIANTA chart its course in the coming years.
…Or Make a Contribution
Not ready to join? Please consider making a contribution. AIANTA is a 501(c)(3) organization and donations are usually considered a tax write off (please see an accountant for more information).
Wishing you all safe travels and memorable experiences during the holidays and throughout the New Year.
Sherry L. Rupert, Executive Director
American Indian Alaska Native Tourism Association