The Best of Indian Country Tourism
Every year, AIANTA recognizes tribal tourism entities that demonstrate an outstanding commitment to showcasing authentic culture, history, heritage and/or the arts in its Excellence in Tourism Industry Awards program.
Seneca-Iroquois National Museum
Tribal Destination of the Year
The Seneca-Iroquois National Museum's mission is to honor and promote the history and culture of the Seneca/Haudenosaunee (Iroquois) people by collecting and preserving Seneca-Iroquois cultural objects, displaying and interpreting artifacts for the Seneca people and the public, educating people about traditional and contemporary Seneca culture, and revitalizing and promoting the Seneca Nation's changing culture. The museum's  collections include over 10,000 objects, 5,000 photographs, and thousands of archaeological materials. The Museum gives serious researchers and artists access to its materials for research.
Best Cultural Heritage Experience
Nez Perce Tourism, LLC is a 100% Native-woman owned and family-operated business categorized as a limited liability company. NP Tourism is a cultural tourism company offering authentic destination travel. At the foundation of NP Tourism is the drum beat of the landscape and the heartbeat of Nimiipuu ancestors. The company has blazed the trail for creating opportunities for Nimiipuu voices to be able to express their experiences that date back since time immemorial on this landscape; the only company in the region offering authentic Nimiipuu-guided tour provides the platform for community members to showcase their knowledge and skills to audiences within our own community and to our visitors, as well as local neighbors (i.e., communities across our homelands, federal and state agencies. academic institutions). Nez Perce Tourism offers a variety of tours to engage people with their culture and homelands, including jet boat tours on the Snake River/Hells Canyon, whitewater rafting on the Salmon River, aboard cruise ships that port in the Lewis-Clark Valley, on tour buses along the Clearwater River, and specialized tours and special events. 
Leilah Young, Dixie's Lower Antelope Canyon Tours
Excellence in Customer Service
Young, the CEO of the Navajo tour company and according to her nominator, she makes a tremendous effort to give back to her community as CEO of nonprofit the Sally Jo Baah Foundation. Young was also granted a Certificate of Excellence award by TripAdvisor from 2016 through 2020.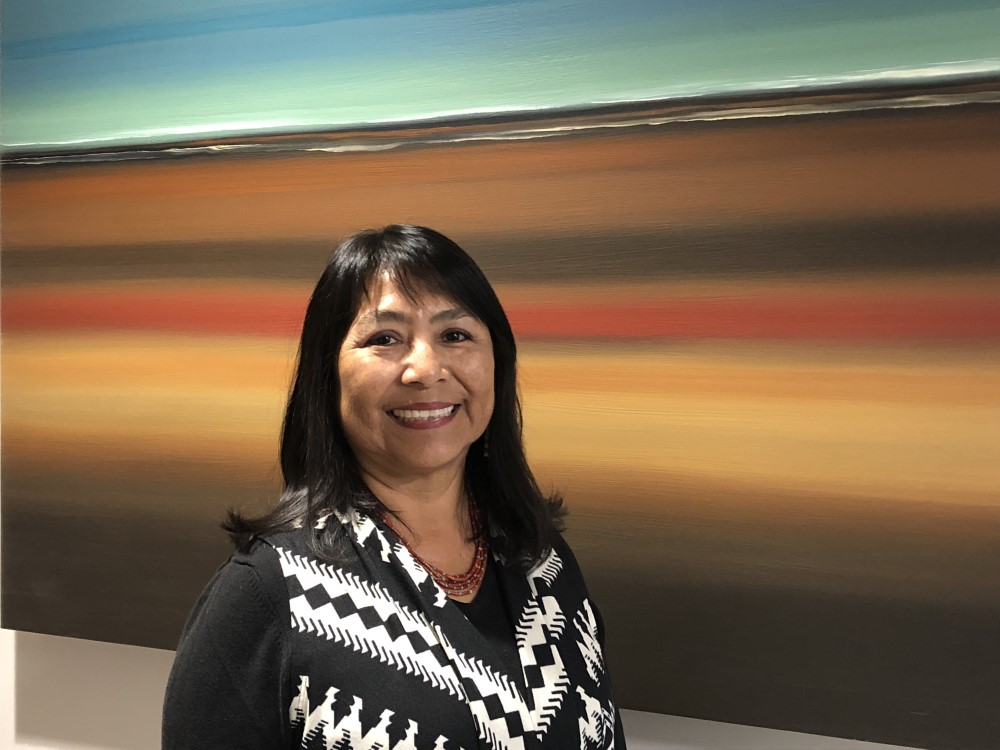 Dawn Melvin, Arizona Office of Tourism 
Industry Professional of the Year Award
The Industry Professional of the Year Award was given to Dawn Melvin, Tribal Tourism Manager of the Arizona Office of Tourism. Dawn has been defining, growing and sustaining American Indian Tourism for more than a decade and has received multiple awards for her efforts including leadership and public service awards.
Tribal Destination of the Year
Home to six museums, including the new Cherokee National History Museum, which opened last year–Cherokee Nation has been the recipient of numerous top industry awards. Cherokee Nation has something for everyone, from natural lakes and landscapes to watching history come to life in front of your very eyes. They offer year round destinations, discoveries and special events perfect for the whole family. The Cherokee Art Market is one of the largest Native American art shows in Oklahoma, curated by 90 elite artists and artisans from different tribes across the United States. Cherokee Nation is the largest tribe in America and is committed to making a significant financial impact on the economy, generating $2.03 billion annually to Oklahoma's economy.  The tribe continues to flourish, just as they have throughout history.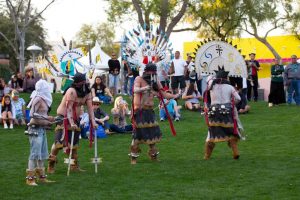 Best Cultural Heritage Experience
The inter-tribal Arizona Indian Festival provides a new platform to tribal tourism and awareness of Arizona's indigenous communities featuring traditional dwellings, songs and dances, as well as storytelling, native foods and arts and crafts demonstrations. The festival delivers a unique Arizona Native experience in a cocktail format settings, with contemporary Native Arts including Native Chef tastings featuring traditional and fusion foods and cocktails. 
Linda Taylor, Cherokee Nation
Excellence in Customer Service
Linda Taylor has helped manage Cherokee Nation Business' cultural destinations, including the Cherokee Nation Gift Shop, for nearly three decades. "Linda's passion and enthusiasm for Native American tourism, coupled with her commitment to customer service, has made a tremendous impact on our team throughout the years," said Travis Owens, director of Cherokee Nation Cultural Tourism. "Every interaction we have with guests helps shape their experience, and she always goes above and beyond to ensure that their expectations are exceeded. She has welcomed millions of visitors throughout the years, and we can't thank her enough for her service and dedication."
Industry Professional of the Year Award
Bonnie Sprague (Saginaw Chippewa Indian Tribe), General Manager, Soaring Eagle Waterpark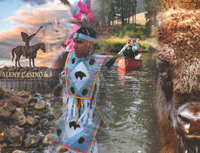 Coeur d'Alene Casino Resort
Tribal Destination of the Year
The Coeur d'Alene Casino Resort is located in north Idaho on the beautiful Coeur d'Alene Reservation. The Casino Resort opened its doors in 1993. They share their story through a cultural tourism program and tribal displays that feature the tribal history and way of life, its people, tribal language, beadwork, traditional songs/dance, storytelling and artwork. Coeur d'Alene Casino's rich program of cultural tours explores everything from workshops on the Lifeways and Traditional Arts to hiking and kayaking tours in the land the Tribe has called home for thousands of years. Recently, Idaho State Historical Society's recognized Cultural Tourism Coordinator Leanne Campbell with the 2019 "Esto Perpetua Award" for significant contributions in the preservation of Idaho History. Leanne works with the casino resort marketing team to develop a strong program that highlights Coeur d'Alene Tribal heritage in a respectful manner. The Resorts golf course, Circling Raven, was designated #1 Course in Idaho in Golfweek's "2019 Best Courses You Can Play" by state list. It has previously been awarded Golf Digest's Top 100 Course, and a Top 100 Course in U.S. Golf Magazine.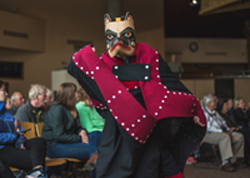 Alaska Native Heritage Center
Best Cultural Heritage Experience
The Alaska Native Heritage Center is more than a museum, the Center is a place to engage and interact – to ask questions and discover the life of Alaska's Indigenous people through art and dance, Native Games demonstrations, exhibits, traditional Native dwellings, movies and more. It offers a unique experience for each visitor to learn and explore the traditional and contemporary ways of Alaska's Indigenous cultures. The Center is the dominant provider of a living culture experience pertaining to Alaska native culture and traditions of the world. Six recreated dwellings represent the 11 different cultural groups of Alaska. At each dwelling, Native guides share how their people adapted and survived and continue to thrive in one of the world's most intriguing climates. The Center preserves and strengthens the traditions, languages and art of Alaska's Native People through statewide collaboration, celebration and education. The Center provides an authentic experience for native and non-native Alaskans as well as access to an authentic experience for tourists who wish to experience something of the "real" Alaska.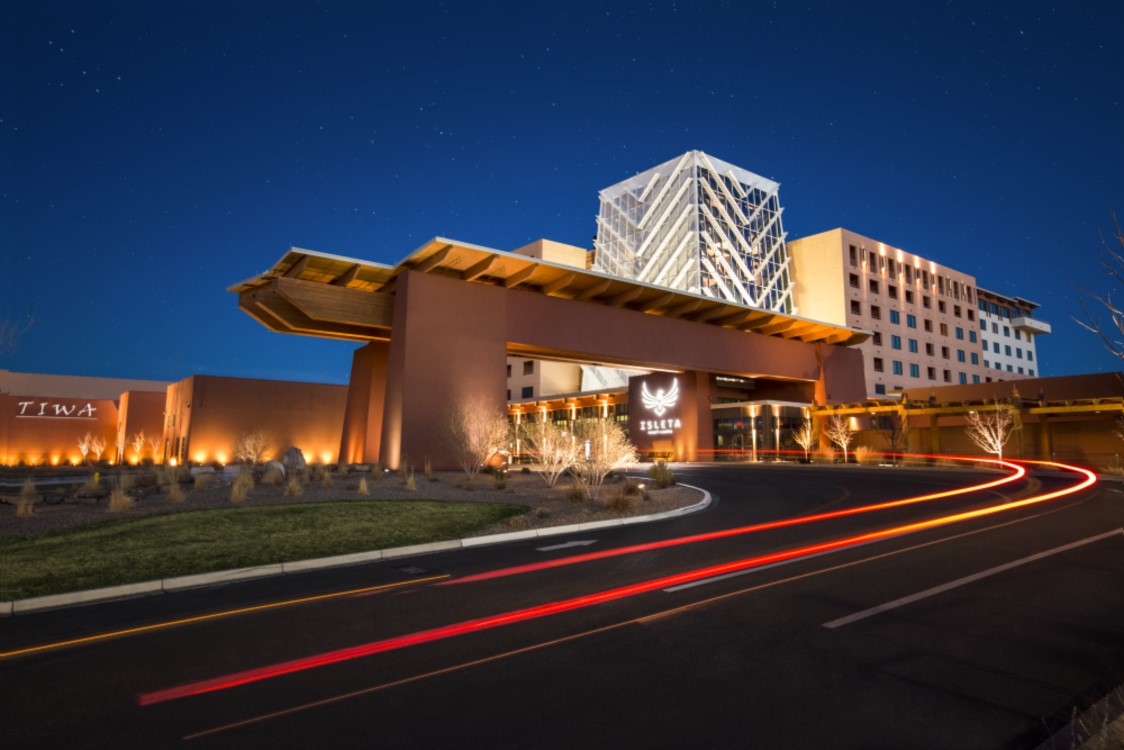 Excellence in Customer Service
New Mexico's Pueblos are known for their hospitality and their Feast Days, when they open their homes and feed friends and strangers alike. In order to keep that tradition of welcoming guests, the Isleta Resort and Casino has developed a strong customer service program, "I Respond & Care." The program establishing a new mission, vision and core values and series of workshops. The effort starts at the top with Isleta's leadership and lays out ground rules and expectations for all employees on how to celebrate successes and how to make work fun by being timely and giving of their time. In addition to being a programmatic success for leadership and staff, customers are noticing the difference! Since 2014, Isleta Resort and Casino has moved up on TripAdvisor's list of 170+ hotels in the region from the 70s to the 22nd position.
Lisa Gassman, General Manager, Sitka Tribe of Alaska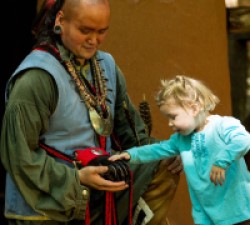 Tribal Destination of the Year
Home to the Eastern Band of Cherokee Indians for more than 11,000 years, the Qualla Boundary is located at the far west end of the great state of North Carolina and is home to more than 8,000 Eastern Cherokee people. The region's beautiful scenery, natural resources, world-class gaming and distinctive culture and heritage draws more than six million visitors to the area annually. Here, the award-winning Museum of the Cherokee Indian uses artifacts, artwork, computer graphics and interactive features to tell the story of the Cherokee people, while the Cherokee Historical Association operates the Oconaluftee Indian Village, a re-creation of a 17th century Cherokee town and the "Unto These Hills" outdoor drama, which provides visitors with historic reenactments.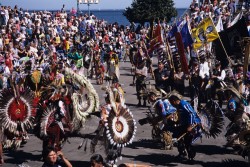 Best Cultural Heritage Experience
One of the largest Native America cultural celebrations in the United States, the Indian Summer Festival brings together members of the 11 sovereign tribes of Native Wisconsin, who have sustained their lives and well-being for centuries.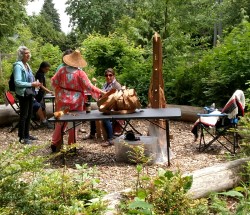 Excellence in Customer Service
Serving the tribal and local community, the Suquamish Museum features an interactive main exhibition gallery, a rotating exhibition gallery, educational classroom space, research space, a museum store and beautiful grounds featuring a storytelling area. Docent-led tours and a self-guided walking tour explore the grave site of Chief Seattle, the Veteran's Memorial and other local points of interest. The museum's employees are known for their courtesy and great pride in their museum as they share the history and culture of the Suquamish people.
Ed Hall, Bureau of Indian Affairs
Ethel Makinen, (Sitka Tribe of Alaska), Sitka Native Education Program (retired)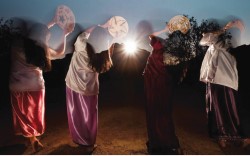 Tribal Destination of the Year
Owned and operated by the Salt River Pima-Maricopa Indian Community, Talking Stick Resort features 496 rooms, a spa, three pools, five restaurants, six lounges, casino gaming, a 650-seat showroom, and 100,000 sq. ft. of meeting and event space. The Orange Sky restaurant features spectacular views of the Community's 19,000 acre natural preserve. The Talking Stick name is derived from the Pima Calendar Sticks that Pima artisans carved images to commemorate important events. The resort publishes a Cultural Experience Guide for guests sharing sculpture and art from tribal members found throughout the resort; a description of the historic photos on exhibit and the Talking Stick Resort's Cultural Center which showcases the largest collection of Maricopa pottery outside a museum and the Native American dance performances hosted every Friday and Saturday in season.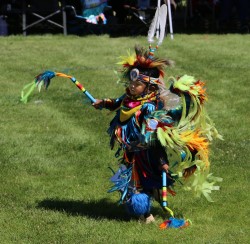 Stewart Father's Day Powwow
Best Cultural Heritage Experience
The Stewart's Father's Day Powwow celebrates American Indian heritage and is a fundraiser to preserve the historic Stewart Indian School (1890-1980). More than 30,000 children attended Stewart Indian School, including students from Great Basin Tribes (Northern and Southern Paiute, Washoe and Western Shoshone), and other tribes throughout the region. The school, listed on the National Register of Historic Places, is recognizable for its stone buildings crafted by Hopi stonemasons in the 1930's from local river rock. The annual three-day event attracts native artisans, drummers, dancers, alumni and visitors from across the country. In 2015, the Powwow was named "Event of the Year" by the Carson City Chamber of Commerce.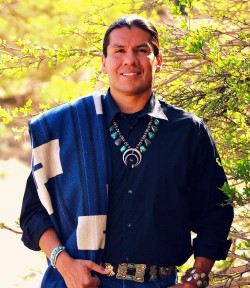 Donovan Hanley, Navajo Nation
Excellence in Customer Service
In May, 2017 Brand USA and AIANTA brought eight Italian media to the Southwest to experience Indian Country and Donavan Hanley was instrumental in making that familiarization trip a reality. Hanley has previously worked for Navajo Nation Hospitality, actively engaging with tour operators, meeting planners, DMO's, the Arizona Office of Tourism and AIANTA to promote the Navajo Nation. He has also served as the President and Vice President of the Arizona American Indian Tourism Association.
Great Lakes Inter-Tribal Council (GLITC)
Marcie Metropolus, GLITC
Keith Harper, Kilpatrick Townsend Stockman
Danny Marti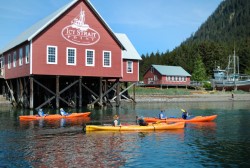 Tribal Destination of the Year
Alaska's only privately owned cruise ship destination, Icy Strait Point is located in the Native Village of Hoonah, a small Tlingit community on Chichagof Island along the Inside Passage, about 25 miles south of Glacier Bay National Park. The restored 1912 salmon cannery features more than 25 daily tours and shore excursions, all infused with local Native culture and hospitality, including Tribal Dance, Wilderness/Wildlife Discovery, the Wildest Kitchen, Bike Treks, a Cultural Legends Show and the World's Longest Zipline, restaurants, retail and historic landmarks. Each guest receives a one-of-a-kind experience infused with local Native culture and hospitality. Achieving balance between cultural values and economic development in cultural tourism can be challenging as cultural commodification and cultural values are contradictory, but continual growth and development with mandatory cultural respect and integrity drives and defines Icy Strait Point to the world.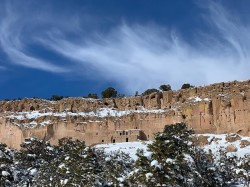 Best Cultural Heritage Experience
The ancestral home of the people of Santa Clara Pueblo in New Mexico, Puye Cliff Dwellings provides an in-depth look at the areas cliff dwellings and ruins. Listed as a National Historic Landmark in 1966, Puye features cultural attractions local to Santa Clara, including traditional dances and songs sung in the Tewa language, bread-baking demonstrations and tours of the cliff and cave dwellings. Puye also provides tours of the area's Harvey House, a noted stop for visitors traveling throughout the Southwest by railroad in the 1800s, and the only Harvey House built on an Indian reservation.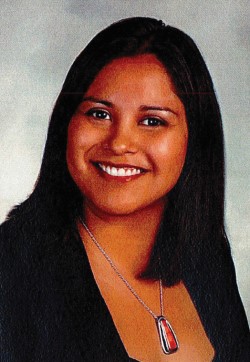 Tina Whitegeese, Pueblo of Pojoaque
Excellence in Customer Service
Tina Whitegeese (Pueblo of Pojoaque), has long represented Native American culture, heritage and tourism. At the time of the award, Tina was the group sales manager at the Hilton Santa Fe Buffalo Thunder Resort, but her career dates back to 2009 when she represented Puye Cliffs. Tina, a descendant of the people who resided in the famed cliffs, has been actively involved with the New Mexico Hospitality Association since 2011. She has also worked with the State Tourism North Central Region Tourism Board.
Principal Chief Bill John Baker, Cherokee Nation
Senator Brian Schatz of Hawaii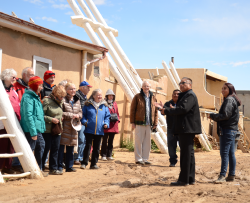 Acoma Sky City Cultural Center and Haak'u Museum
Tribal Destination of the Year
Located approximately 60 miles west of Albuquerque, New Mexico, the Sky City Cultural Center and Haak'u Museum serves as the visitor center and museum for visitors to the Pueblo of Acoma. Designed to represent and recreate the ancestral architectural styles of the Acoma People, the cultural center is dedicated to the preservation of Acoma history, traditional pottery and other art forms. Open year-round, the cultural center offers guided tours led by tribal members who explain the history and the life of the Pueblo, both past and present.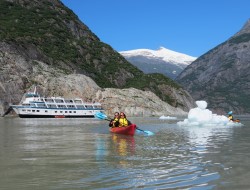 Best Cultural Heritage Experience
Native-owned Alaskan Dream Cruises is the ideal experience for visitors looking to explore Southeast Alaskan wildlife, massive glaciers and Native Cultures. Cruise itineraries include visits to Tingit, Haida and Tsimshian villages, and also provide unique on board experiences, including cultural interpretation of the local history, traditions, landscapes, flora/fauna and the natural surroundings of Southeast Alaska.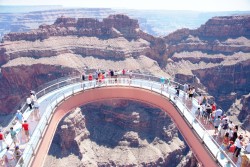 Excellence in Customer Service
The 2015 Excellence in Customer Service Award was given to Monica Sedillo, Elroy Havaton and Rory Magenty of Grand Canyon Skywalk. Owned and operated by the Hualapai Nation, the Skywalk is a 10-foot wide, horseshoe-shaped glass bridge that extends 70 feet out over the rim of the Grand Canyon. Looking down you can see right through the glass platform to the Canyon floor located 4,000 feet below. At the nearby Native American Village, guests can explore several dwellings of tribes indigenous to the region, including the Hualapai, Navajo, Plains, Hopi and Havasupai.
David Uberuaga, Former Superintendent, Grand Canyon National Park
Dick Bash
Joe Garcia, Former Governor, Ohkay Owingeh
Kristen Lamoureux, PhD
Ron Erdmann, Former Deputy Director of Research, Office of Travel and Tourism Industries, U.S. Department of Commerce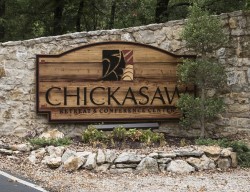 Chickasaw Country of Oklahoma
Tribal Destination of the Year
With boundaries that engulf thirteen counties of south-central Oklahoma, Chickasaw Country is devoted to creating a destination enriched with culture, nature, recreation and entertainment. Across the region, a host of Chickasaw-owned hotels, spas, casinos, restaurants, shops and cultural attractions offer first-class customer service and modern amenities. Many, such as the Chickasaw Cultural Center, have earned their place on best of the best lists across the country. Chickasaw Country also produces a variety of events throughout the year that offer hands-on cultural activities and demonstrations such as stomp dances, stickball tournaments, beading workshops, archery lessons, lecture series, traditional games and storytelling.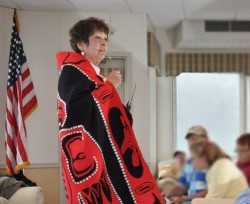 Best Cultural Heritage Experience
Glacier Bay, the traditional homeland of the Huna Tlingit, is rich with human history, tradition and stories that continue to be passed on generation to generation. Huna Totem Corporation's Alaska Native Voices program works to expand this tradition by sharing this connection to Glacier Bay through interpretation. Native Cultural Heritage Guides board cruise vessels visiting Glacier Bay and provide interpretive and educational programs which include lectures, storytelling, singing, personal interaction and displays of traditional art, tools and craftsmanship.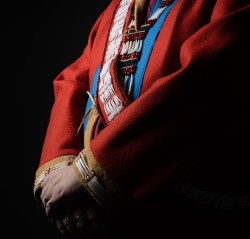 Cook Inlet Region, Incorporated
Excellence in Customer Service
Cook Inlet Region Inc. (CIRI Alaska Tourism Corporation), known for its commitment to customer service, is tasked with preserving and perpetuating the heritage and culture of shareholders, while working toward a future where Indigenous people thrive. CIRI Alaska Tourism Corporation's mission is to promote the economic and social wellbeing and Alaskan Native heritage of their shareholders, now and into the future, through prudent stewardship of the company resource's while furthering self- sufficiency among CIRI shareholders and their families.
Diane Chalfant, Former Deputy Superintendent, Grand Canyon National Park
Jana Prewitt, Former Director of External and Intergovernmental Affairs, Office of the Secretary, Department of the Interior, and AIANTA Consultant
Vicki Dixon, Former Program Analyst, Intergovernmental and External Affairs, Office of the Secretary, Department of the Interior
John Echohawk, Executive Director, Native American Rights Fund (NARF)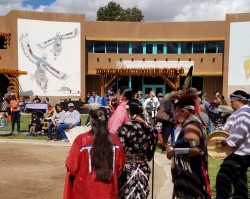 Indian Pueblo Cultural Center
Tribal Destination of the Year
As the official cultural interpretive entity for the 19 Pueblos of New Mexico, the Indian Pueblo Cultural Center showcases the enduring art, history, dance and food of the first people of this region and through its museum, public programs, restaurant and gift shop, it provides a glimpse into the rich heritage of Pueblo life. For more than 40 years, it has served as a premiere visitor attraction for the City of Albuquerque and the State of New Mexico.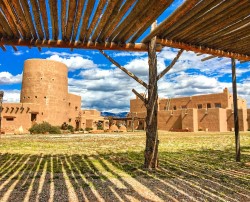 Best Cultural Heritage Experience
The POEH Center, which serves as a resource for Pueblo traditions and teaching the arts, encompasses both traditional and vocational Artisans. The center's mission is to support the future of Pueblo people by teaching the arts, collecting great works of arts, and promoting public understanding of Pueblo history and culture.
Standing Rock Tribal Tourism
Excellence in Customer Service
Involved early in the Lewis & Clark Bicentennial commemoration, the Standing Rock Sioux Tribe (SRST) also led successful efforts to establish the Native American Scenic Byway. The SRST Tribal Tourism Office invites visitors to the tribe's "landscape of open prairies and beautiful rivers" and offers authentic tribal cultural experiences and historic tours.
Bill Hardman, Southeast Tourism Society
Gail Adams, Former U.S. Department of the Interior, Office of Intergovernmental and External Affairs
Jennifer Tambaugh, Tauck
Julia Washburn, Associate Director for Interpretation and Education, National Park Service
Martha Redbone, Singer/Songwriter/Artist
Sammye Meadows, Former AIBANTA Public Lands Partnership Consultant
Tex G. Hall, Past Chairman, Mandan-Hidatsa-Arikara Nation; Past President, National Congress of the American Indian
Sandra Necessary, Former International Trade Specialist, U.S. Department of Commerce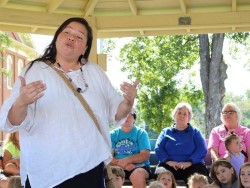 Cherokee National Cultural Tourism
Tribal Destination of the Year
Dedicated to telling the story of the rich history of Cherokee people, Cherokee Nation offers various cultural sites and attractions that allow visitors to follow in the footsteps of historical Cherokees and walk the paths they traveled more than a century ago.  CNCT has created one of the most authentic and comprehensive tourism programs to preserve and protect Cherokee history and culture. This program has also been recognized by the Oklahoma Tourism and Recreation Department as one of top tourism organizations in Oklahoma.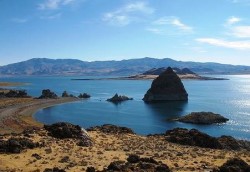 Pyramid Lake, Paiute Tribe
Tribal Destination of the Year (Honorable Mention)
One of the largest natural lakes in the state of Nevada, Pyramid Lake provides visitors with world-class fishing, year-round recreation and more than 10,000 years of history and culture. In 2010 it was named "one of the Best Public Fisheries in the World" by Fly Fishing and Tying Journal. In 2012, the lake was voted by visitors as the "Nevada Treasure for the Indian Territory in the Discover Your Nevada contest.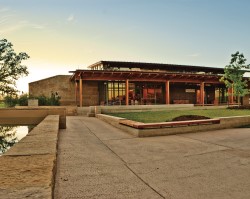 Chickasaw Cultural Center
Best Cultural Heritage Experience
After more than 20 years of dreaming and planning, the Chickasaw Cultural Center opened to serve as a cultural home and an embodiment of the Chickasaw legacy. Offering a Smithsonian-caliber experience, the world-class destination is dedicated to helping people of all ages and backgrounds share in and celebrate Chickasaw history and culture by telling a story of the individuals and families who have struggled, fought and thrived across generations to make Chickasaw the united and unconquerable people they are today.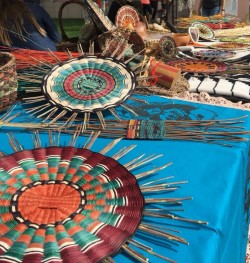 Best Cultural Heritage Experience (Honorable Mention)
The Arizona Indian Festival showcases Arizona's indigenous communities by creating an inclusive inter-tribal event celebrating culture, traditional arts, crafts and foods, as well as innovations and trends in cultural tourism experiences in Arizona. The festival features the 22 tribes of Arizona, which share their culture and traditions through dance, music and artwork.
Dawn Melvin, Arizona Office of Tourism
Excellence in Customer Service
The Arizona Indian Festival showcases Arizona's indigenous communities by creating an inclusive inter-tribal event celebrating culture, traditional arts, crafts and foods, as well as innovations and trends in cultural tourism experiences in Arizona. The festival features the 22 tribes of Arizona, which share their culture and traditions through dance, music and artwork.
Bureau of Indian Affairs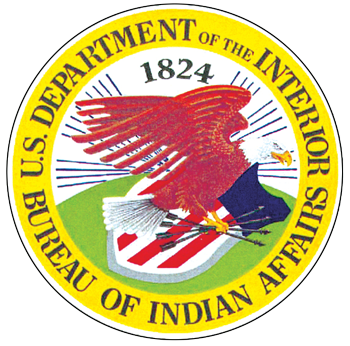 Juan Bautista de Anza National Historic Trail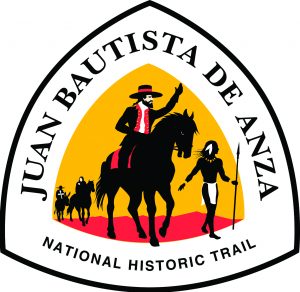 Native American Agriculture Fund

Lewis & Clark National Historic Trail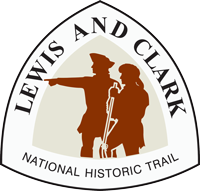 Bureau of Land Management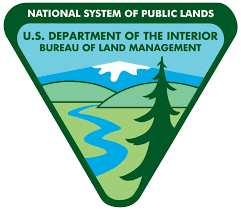 National Endowment of the Arts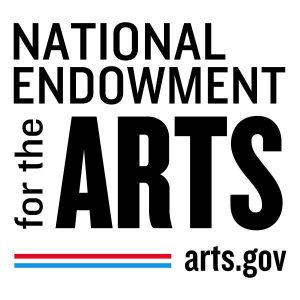 National Park Service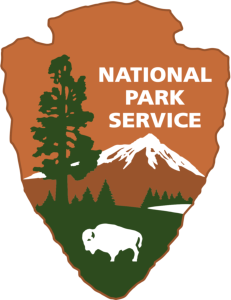 United States Forest Service