Focus on Tourism – Participate in AIANTA's International Outreach Program
AIANTA is seeing the demand for Indian Country tourism grow – in fact, overseas visitation increased from a low point of 693,000 when the organization started its international outreach in 2007 to 1,958,000 in 2016—more than a 180% increase. And, while 2016 overseas travel to the USA was down 2%, visitation to Indian Country saw no decline. International interest and visitation in Native communities remains strong.
Tourism is an economic driver in Indian Country, providing a bright future for tribes committed to creating strong cultural tourism programs. Tribal programs have produced cultural, social and economic successes that promote environmental protection and historic preservation while sharing traditions and cultural legacies to domestic and international visitors.
Recognizing Indian Country is a unique part of the national and international visitor experience in America, AIANTA is taking a collaborative approach to the international marketplace. We're tying outreach to promotion and marketing, and ensuring Native Communities contribute to and share in the benefits of the travel industry.
One of the best aspects of our unique approach to this market is the tailored training offered within the program. AIANTA works to prepare tribes and native-owned businesses for success in the lucrative international marketplace through pre-show training, on-site support and education and special training opportunities like our Go International two-day seminar. We are committed to ensuring that tribes are ready for the international market, and have affordable avenues in which to participate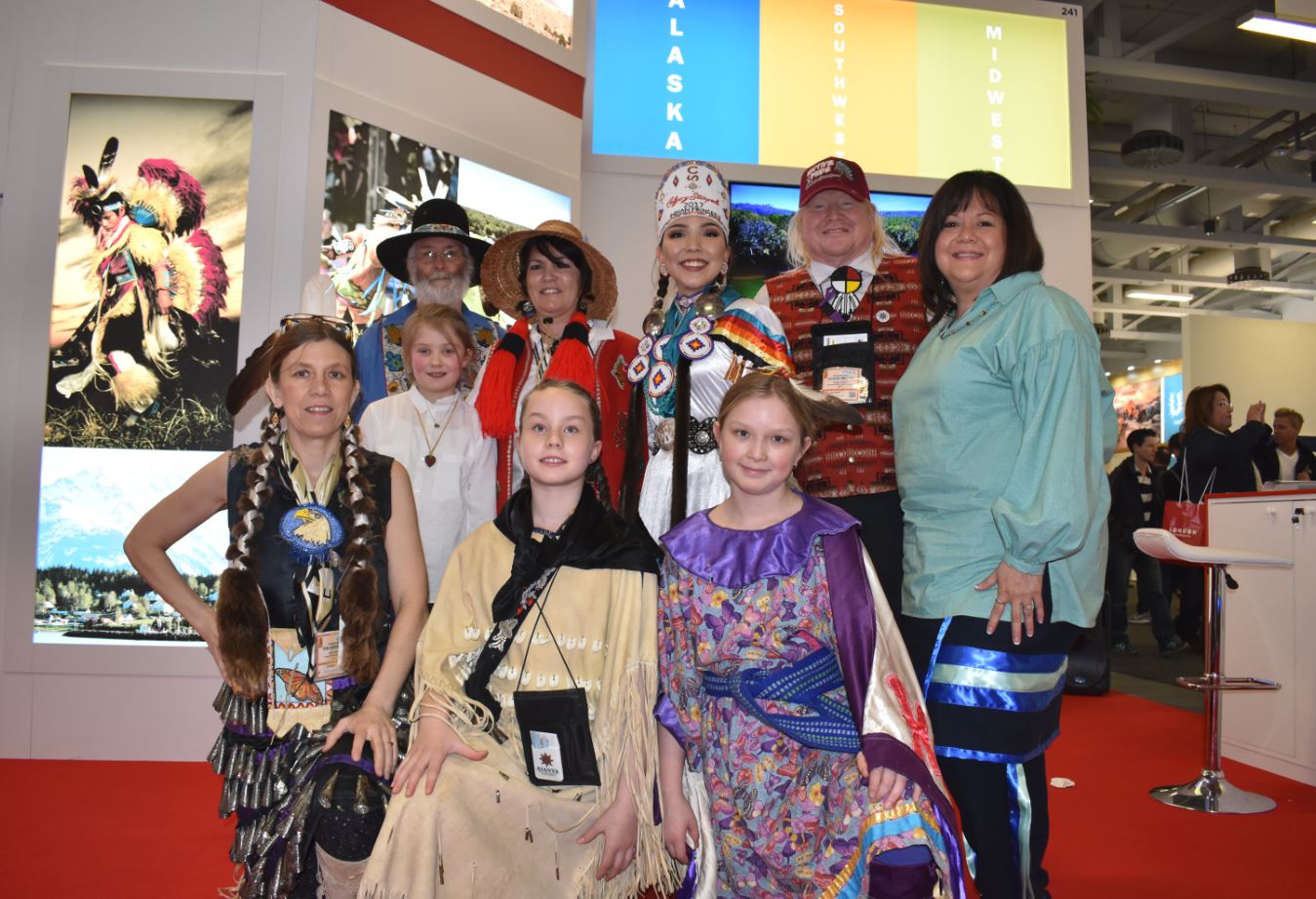 How You Can Focus on Tourism: Your Participation in AIANTA's International Outreach Program Matters
Throughout the year, AIANTA represents Native tourism through an expansive international outreach program – and this year is introducing even more opportunities. Through funding from the Market Development Cooperator Program at Commerce, AIANTA has been able to expand our outreach to Italy and the United Kingdom.
The organization's program includes participation in some of the world's largest travel tradeshows, giving tribal participants and exhibitors direct access to hundreds of thousands of international travel buyers each year and inspiring future travel to Native America. Join us at ITB Berlin, Showcase USA-Italy and WTM London. To sign up and for more information, contact Rachel at 505-724-3578 or rcromer@aianta.org.
AIANTA is also hosting the second annual Go International, a two-day training seminar that focuses on preparing tribes, native-owned businesses and other tourism operations for the international marketplace. There is still time for you to be a part of our Go International training, taking place in Albuquerque, New Mexico, January 22-23, 2018. Register today!
AIANTA serves as the unifying organization at these tradeshows, representing Native American travel and tourism interests on a global scale, with native-owned and tribal destinations, experiences and other operations participating as co-exhibitors. Participating organizations retain their own identity yet benefit from being part of a more visible, collaborative Native American effort. We want you to become a part of a unified voice, helping us to amplify Indian Country in the global market. Become a part of our program and help us to tell the unique, diverse stories of the distinct tribes across the United States.  Join AIANTA as a member, attend Go International, and participate in one of the following tradeshows. Learn more about the tradeshows and sign up today by emailing Rachel at rcromer@aianta.org.
When you participate with AIANTA, you are featured as part of Indian Country.  We are elevating Indian Country tourism by showcasing tribes collectively.  Further benefits of partnering with AIANTA in the international visitor market include:
AIANTA Tradeshow Co-Exhibitors receive:
Increased global exposure
Show registration
Pre-show coordination, training, technical support and post show follow-up
Onsite support from AIANTA staff
Booth décor & signage
Education and assistance on appointment scheduling
Media exposure and representation
Extensive pre-show training
Inclusion in pre and post-show press releases
Your destination posted on NativeAmerica.travel and hands-on NativeAmerica.travel assistance and training
Post show follow-up
With our support, past participants hosted by AIANTA at international tradeshows have been provided a unique platform to market internationally with Indian Country as a whole, providing connections with tourism contacts with vested interest in supporting Native tourism in the U.S.
In 2017, participants within the AIANTA International Program interacted with hundreds of travel and tourism representatives from across the globe, making invaluable connections, spurring business transactions and generating media attention all over the world.
AIANTA wants to include you in the international marketplace!
We are accepting applicants now.  Join our international outreach team as you prepare to market your tourism product to the growing international tourism market. To join us or learn more, please contact Rachel Cromer Howard at 505-724-3578 or rcromer@aianta.org.
Showcase USA-Italy – Venice, Italy (March 3-6, 2018)
Organized by the U.S. Commercial Service and the Visit USA Association Italy, this specialized show is an ideal event for new-to-market companies. Exhibitors meet individually with 25-30 major Italian tour operators and travel media in prescheduled appointments. Brochure distribution opportunities with AIANTA are still available for this show. With a simple appointment format, extensive on-site support and the Italian market's strong interest in cultural tourism, Showcase USA-Italy is an ideal opportunity to enter into the international visitor market.
ITB – Berlin, Germany (March 7-11, 2018)
ITB is the leading Business-to-Business platform for global tourism, with more than 170,000 visitors, 113,000 tourism professionals and 11,000 companies from 180 countries. All levels of the industry are present: tour operators, booking agents, travel agents, destinations, airlines, hotels, car rental companies, suppliers, buyers, destinations and media.   AIANTA highlight's tribes across our regions in the United States.  By combining our efforts, we are amplifying exposure at ITB in our AIANTA pavilion.
WTM – London, England (November 5-7, 2018)
Staged annually in London, the World Travel Market (WTM) is one of the leading global events for the travel industry. More than 50,000 travel industry professionals, government ministers and international press visit to network, negotiate and discover the latest industry opinion and trends at WTM.  According to the National Travel and Tourism Office, the U.K. is the second largest market generating visitors to Indian Country in 2015, and they nearly matched the overseas growth of 17%. WTM is a new addition to the AIANTA International Programming. With help from U.S. Commercial Services London, AIANTA is working to grow the presence at this premier international trade show for Indian Country with representatives present from all regions.
AIANTA's efforts to support America's number one service export has even been recognized nationally; in 2016 AIANTA was the first Native Organization to win the Presidential Award for Export Service, and also received an award from the Interna­tional Trade Administration's (ITA) Market Development Cooperator Program (MDCP).
*All U.S. tourism statistics in this article were provided by the U.S. Department of Commerce, International Trade Administration, National Travel and Tourism Office.
Bureau of Indian Affairs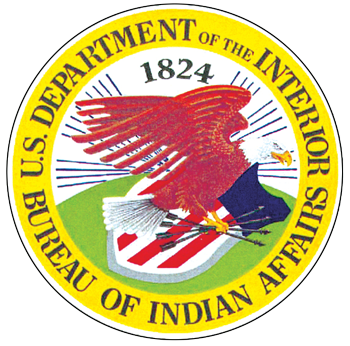 Juan Bautista de Anza National Historic Trail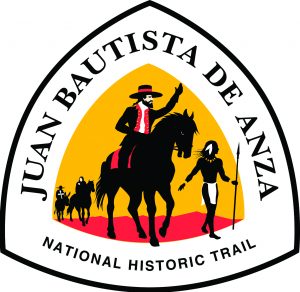 Native American Agriculture Fund

Lewis & Clark National Historic Trail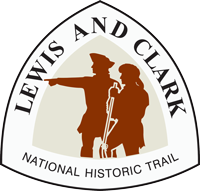 Bureau of Land Management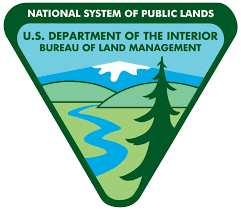 National Endowment of the Arts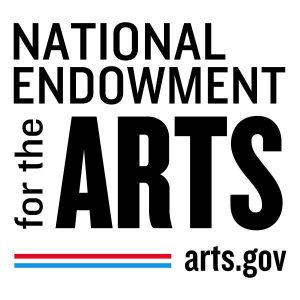 National Park Service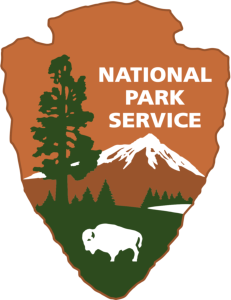 United States Forest Service