International Market Opportunities: Understanding the UK, German and Italian Tourism Market
February 22, 2022; 10 a.m. MST
In this webinar presented by the U.S. Commercial Service (U.S. Department of Commerce) along with tourism specialists in the Commercial Section of the U.S. Embassies in the UK, Germany and Italy, Native American hospitality businesses will learn more about promoting their tourism product in overseas markets.
The United Kingdom, Germany and Italy are three of the top international markets to Indian Country visitor and cultural destinations. Commercial Service experts on the ground in these proven markets will discuss trends and expectations when welcoming international travelers back to the U.S.
Commercial Specialists Stephen A. Brown, based in London, Elizabeth Walsh in Germany, and Luisa Salomoni in Italy will update attendees on their market trends and on how best to engage, attract and collaborate with tourism partners in their respective countries.
This webinar is the first in a series designed to present opportunities, revamp your website to make it attractive and usable for potential international tour operators and visitors , and to provide tips on due diligence on foreign partners, getting paid, and leveraging trade events.
For more information on this webinar, please contact karen.ballard@trade.gov or elizabeth.krauth@trade.gov
Learn more about the International Trade Administration Travel and Tourism Industry support at www.trade.gov/travel-tourism-industry. Or view data from the Visiting American Indian Community annual survey at AIANTA.org.
Elizabeth Walsh, Commercial Specialist, U.S. Commercial Service
Elizabeth Walsh is the Travel and Tourism Commercial Specialist for the U.S. Commercial Service Germany. She has been with CS Frankfurt since 1996, dedicated to promoting travel and tourism from Germany to the United States. On behalf of the U.S. travel industry, she provides market insights and maintains contacts with the German travel industry, and partners such as the Visit USA Committee Germany and Brand USA, bringing them together with U.S. Mission Germany colleagues to get more German visitors to the United States. She has worked in partnership with AIANTA since 2000, attending various AITCs, and supporting Native American tourism clients at the Internationale Tourismus Boerse (ITB) travel trade show in Berlin. She is also the leader of the CS Europe Travel and Tourism Team.
Luisa Salomoni, Commercial Specialist, U.S. Commercial Service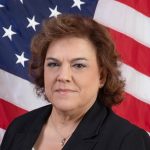 Luisa Salomoni is a Commercial Specialist with the U.S. Commercial Service (USCS), based at the American Consulate in Milan, Italy.
Luisa joined the U.S. Commercial Service in 1991. She has a deep knowledge of the Italian Travel Marketplace through her work in promoting the U.S. travel destinations in Italy in cooperation with the Visit USA Association Italy. She is also the organizer of the annual T&T matchmaking event in Italy (Showcase USA-Italy) that features Italian tour operators and travel trade media.
Luisa's contacts with the U.S. Native Destinations started in 2013 with AIANTA. Since 2015 AIANTA has participated in Showcase USA-Italy. AIANTA and Luisa organized three familiarization trips for Italian tour operators, journalists, and travel writers/bloggers in the Southwest area in May/June 2017, in the Pacific Northwest area in May 2018, and in the Midwest area in June 2019, covering several Native American destinations. Luisa is now working with AIANTA and Brand USA to organize a fourth FAM Trip in May/June 2022.
She strongly believes the Italian market is an ideal target for Indian Country as Italians show growing interest in Indian culture and locations. For this reason, she presented on the value of the Italian market at the Annual American Indian Tourism Conference in Albuquerque, NM in September 2018 and at the Annual Conference of Native American Tourism or Tourism (NATOW) in Odanah, WI in June 2019.
Stephen A. Brown, Commercial Specialist, U.S. Commercial Service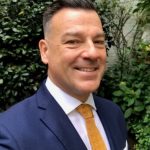 Stephen A. Brown, Commercial Specialist, joined the Commercial Service team at the U.S. Embassy, London in February 2021, after a 30-year career in the aviation/travel and tourism sectors.
Stephen's international career has spanned markets in the UK, continental Europe and North America, where he held senior roles in airlines, tour operators and DMO's. Now based in London, he has lived and worked in in New York, Paris, France and Brussels, Belgium.
Prior to joining the UK Commercial Service team, he worked for a tourism marketing and public relations agency in London. Clients included Destination Marketing Organizations (DMOs), transportation, travel, accommodation and attraction providers. In one of his key roles, Stephen served as the Account Managing Director UK & Ireland for VISIT FLORIDA, the state's official tourism marketing corporation.  He also has extensive experience in the airline sector, having served as General Manager for Icelandair in the U.K., U.S.A. and Southern Europe and for Gulf Air in Europe.
Stephen serves as the IPW – International Advisory Committee UK Chair and works closely with the Brand USA Europe team, based in London and the Visit USA Association in the UK.  He has an in-depth knowledge for the UK travel market and is well connected with the airlines and tour operators promoting destination USA.
Stephen holds a degree in Engineering from Coventry University in the U.K. He is a global traveler, a keen photographer and an avid gardener.
Bianca Mitchell (Pueblo of Acoma), Education Manager, AIANTA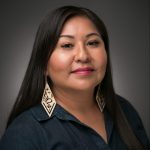 Bianca Mitchell (Pueblo of Acoma) joins AIANTA as the organization's Education Manager. With an extensive background in events management, donor development, communications and marketing, Bianca brings years of experience to AIANTA. In her role as the Education Manager, she will identify, develop, implement, market and promote technical assistance and training programs, webinars and certificate programming. Bianca's goal is to assist in growing and enhancing the program model for and with AIANTA.