Tourism Does Not Sell Itself
The case for post-COVID-19 tourism marketing budgets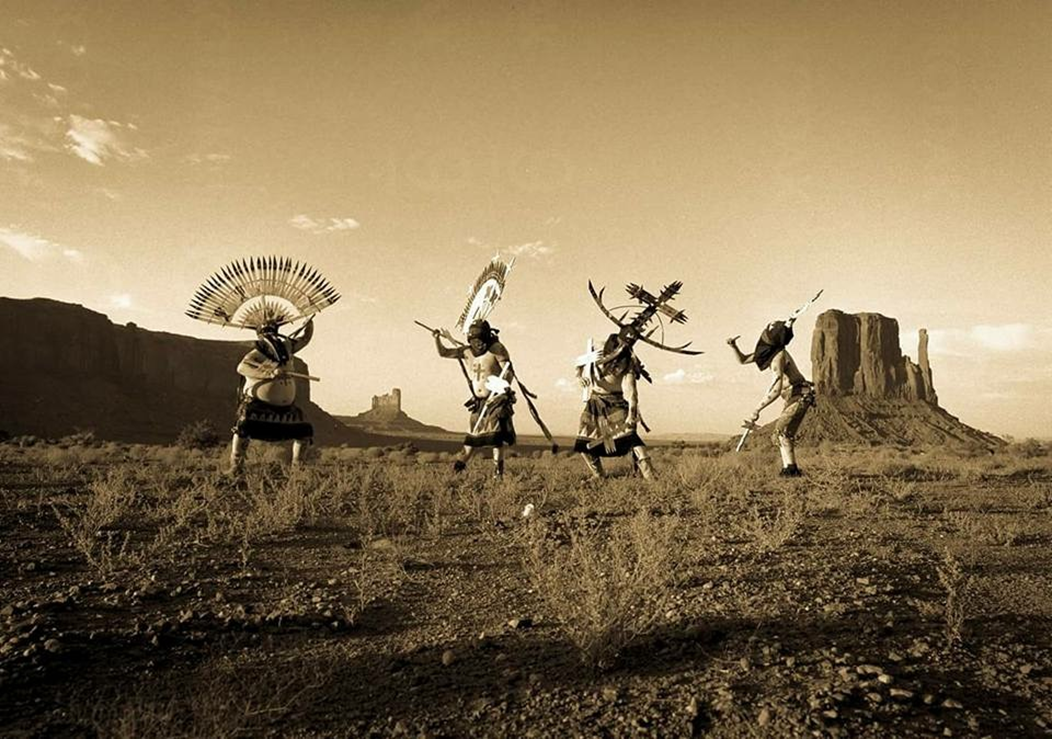 The COVID-19 pandemic has presented travel marketers around the world with a classic conundrum.
As national, regional, local and tribal budgets are stretched nearly to the breaking point, how can travel and tourism professionals secure the funding they need to continue to promote their destinations?
Why Promote Tourism?
When examining the data, the importance of tourism is obvious.
In total, the travel and tourism industry generated more than $1.87 trillion in economic impact in 2019, supporting 9.2 million U.S. jobs.
Travel and tourism receipts accounted for nearly 2.8 percent of the U.S. GDP that same year.
Travel and tourism is the seventh-largest employer in the private sector.
Additionally, travel and tourism is the largest small-business employer in the country.
A decline in tourism can result in immediate and often catastrophic effects to tourism industry employers, as well as decimating local, regional and national tax revenues.
The closure of tribal gaming institutions due to the COVID-19 pandemic, for example, has resulted in nearly 300,000 lost jobs and a total economic hit of roughly $4.4 billion. These dollars are critical to Indian Country economies across all sectors, as they go to support healthcare, public safety, senior care, cultural programming, food sovereignty and so much more.
When it comes to tribal entities, the promotion of tourism can be about much more than a call for the return of visitors.
A carefully planned tourism campaign can also inform travelers about what activities can be seen and experienced versus what sites remain closed to general visitors.
Tourism Marketing Budgets
Despite the importance of tourism to all economies, tourism marketing budgets tend to get a bad rap by governing bodies, and are often considered too expensive and frivolous by financial executives even during the best of times. They are also among the first line items to be cut in times of crisis.
"Our destination sells itself!" is a frequently heard argument among lawmakers and financial professionals keeping a tight rein on the purse strings. In the world's competitive travel and tourism marketplace, however, no destination sells itself.
The World's Most-Visited Attractions
Case in point: the current television, radio and social media advertising blitz undertaken by Orlando-area theme parks which are eager to see visitors return to their pre-COVID numbers. (The Orlando big-three—Disney, Universal and SeaWorld—are among the world's most-visited attractions.)
Comcast, parent of Universal Orlando, recently announced that the theme park has seen a 94 percent drop in earnings—down to $87 million as compared to $2.74 billion a year ago—as a result of the COVID-19 pandemic. Similarly, crosstown rival Disney announced that its Parks, Experiences and Products division had seen an 85 percent decline in businesses (a $3.5 billion loss in revenue) during the same period.
To counteract these historic losses, both parks are rolling out epic sales, supported by massive messaging campaigns, in order to lure back visitors.
Consumers will likely see a continued increase in theme park advertising as Florida's parks respond to more bad news—including a study by Morning Consult that found 78 percent of parents are saying "no, thank you" to a theme park vacation this year.
Neither Disney nor Universal Orlando are relying upon the "our destination sells itself" tourism message. Instead, despite record-breaking losses, the theme parks are pouring money into promotional campaigns to actively re-engage customers.
The decline in visitor numbers to Orlando-area theme parks have far reaching results, including a record-breaking decrease in tax revenues for the City of Orange County, Florida. For June 2020, even after theme parks re-opened to the public, the city reported a total tax collection of just $2.6 million—down 89 percent from the $24 million collected last June (2019).
Local & Rural Tourism Marketing
While the success of Orlando's theme parks plays an enormous role on Florida's economy, smaller tourism budgets are no less important to local and rural economies.
Take North Carolina's Qualla Boundary, for example.
The location, home to the Eastern Band of Cherokee Indians, is owned by the tribe and kept in trust by the federal government. Located next to the Great Smoky Mountains National Park, the area sees tens of millions of dollars in economic benefits from travel tourism every year, according to Cherokee One Feather editor Robert Jumper.
"Tourism continues to be a vital part of our ability to be an economic driver. And being an economic driver is a powerful tool toward our continued perception of sovereignty."
–Robert Jumper, Editor, Cherokee One Feather
"Family tourism has had its ups and downs over the years, but still contributes tens of millions of dollars to the Qualla Boundary economy through levy and occupancy (we call it 'privilege') taxes," wrote Cherokee One Feather editor  Robert Jumper in an eloquent August editorial.

"Tens of millions sounds like a drop in the bucket compared to the hundreds of million of dollars we receive in direct revenue from the use of our gaming facilities, but in hard economic times, every dollar counts."
In the editorial, Jumper strongly advocates in favor of preserving tourism marketing promotion budgets.
"Cancelling tourism promotion at any time is hazardous proposition. Destination marketing success depends on the customer continuing to keep a vacation destination top of mind. Once potential clients lose sight of a vacation spot, they will seek and identify with other locations. And believe it or not, brand recognition and loyalty still exist. Once I am familiar with a destination and have a good experience, I tend to make that vacation spot a place I go back to often and will even keep it as a fallback spot if my "new" vacation spot falls through in any given year. So, once we lose them, we may lose them for some time."

"Tourism continues to be a vital part of our ability to be an economic driver. And being an economic driver is a powerful tool toward our continued perception of sovereignty. Surely, we must put public safety first. And surely, we must continue to find ways to stabilize our economy. We must be wise in our spending and we must be wise in the decisions we make about budgeting. We must think beyond the end of our noses. We have lost much ground over the last two decades with short-sighted plans. We have focused on building municipal infrastructure and missed or stalled on economic diversification."
Lost Tourism Budget, Lost Market Share
In his editorial, Jumper mentions the potential for losing visitors once tourism marketing budgets are cut. This is a very real problem in tourism marketing.
Back in 2017, when it looked like the Florida's house and senate would zero out the state's tourism marketing budget, the state DMO jumped into action by enlisting tourism industry officials around the country to voice the importance of travel and tourism marketing budgets.
At the time, head of the Colorado Tourism Office Cathy Ritter answered the call, releasing a video which detailed the devastating effects that a reduced marketing budget had on the economy of the State of Colorado.
It is a fallacy that Colorado sells itself," said Ritter in the video. "Colorado is the poster child for demonstrating that investment in tourism promotion is directly related to tourism spending."
"By saving $12 million a year," she said, "they ultimately cost the state economy about $1 billion a year and the losses kept snowballing over the years."
Today, in the era of COVID-19, the Colorado Tourism Office is once again facing significant budget cuts. The state–challenged by a massive decline in gaming revenue due to the COVID-19 pandemic and the resulting loss in tax revenues–threatened to cut nearly 90 percent of the state agency's tourism budget.
Eventually, after a loud outcry by the local travel and tourism industry, the state's Joint Budget Committee approved a budget cut of "just" 47 percent.
"Obviously some tough decisions lie ahead," said Ritter in a May article in the Colorado Sun. "Our singular focus in the next year is going to be on supporting activities that have the highest probability of driving immediate recovery for our tourism economies. That is marketing. Marketing will drive our recovery."
"Marketing will drive our recovery."
Cathy Ritter, Director, Colorado Office of Tourism
Marketing Competition
The simple fact is that when tourism marketing agencies cease promoting their tourism offerings, competitors will happily fill the void.
"When the State of Washington arrived at the misguided decision to shutter its tourism office in 2011, neighboring states likely sensed an opportunity to increase their market share and responded by raising their own promotion budgets," said Roger Dow, president and CEO of the U.S. Travel Association.  "Montana alone increased its tourism marketing budget by 30 percent the following year. Predictably, traveler spending in Montana grew 70 percent faster, and as a result took in far more travel-related tax revenue than its more populous neighbor."
What Tourism Marketers Can Do
Despite tight budgets and limited resources, and in the case of Indian Country, uncertainty as to when visitors will be welcome to return to tribal lands, tourism marketers must find a way to stay connected with their key audiences and keep them informed on what opportunities are and aren't available to them.
"…travel is not just a frivolous industry but one that creates jobs, tax revenue and in some cases sustains entire economies."
–Johanna Jainchill, Travel Weekly
"A huge part of a destination marketer's job is convincing local and state governments of tourism's value and that travel is not just a frivolous industry but one that creates jobs, tax revenue and in some cases sustains entire economies", wrote Travel Weekly's Johanna Jainchill in a 2017 article, DMOs Under Assault.
Communicating the economic importance of travel and tourism to tribal leadership is a critical job function for today's tribal tourism marketers.
Travel and tourism offers a clear path to economic recovery. Not only does the industry support one in ten (330 million) global jobs, research also shows that the economic spillover of selling an additional 100 rooms per day can also support up to five new non-hotel jobs.
During 2019, Travel & Tourism supported one in 10 jobs (330 million total), making a 10.3 percent contribution to global GDP and generating one in four of all new jobs.
These numbers are significant but competition for these dollars is fierce. The marketer who relies upon the "my destination sells itself" strategy will inevitably see a longer road to recovery as visitors respond first to those destinations actively enticing their return.