2019 in Review: A Snapshot of AIANTA's Year
As we've said before, 2019 was an incredibly productive year for the American Indian Alaska Native Tourism Association as well as a successful year for tourism throughout Indian Country in the United States.
Join us in celebrating some of our top accomplishments and memorable moments for the past year.
Indian Country Welcomes Record Number of Overseas Visitors
Overseas Visitation
In 2018, Indian Country destinations welcomed a total of 1.986 million overseas travelers (about five percent of all overseas visitors) according to statistics from the  Department of Commerce, National Travel and Tourism Office.
This is the highest number of overseas visitors to Indian Country on record, The top inbound visitor markets to Indian Country include South Korea, France, the United Kingdom, China, India, Germany, Spain, Australia and Italy.
The increase in international visitors comes as no real surprise to AIANTA as we continually strive to raise the profile on Indian Country tourism by participating in the world's top tourism trade shows.
Go International
To help Tribes elevate their own international marketing programs, we conducted the annual Go International training workshop, which is held every January in Albuquerque, with nearly 40 tourism professionals attending in 2019.
First-Ever Tribal Row at U.S. Travel's IPW Trade Show
In 2019, AIANTA introduced the first-ever "Tribal Row" at IPW, the top international travel trade show in the United States. With four partner organizations, AIANTA showcased the rich visitor experiences available in Indian Country.
AIANTA also developed content showcasing all Tribal Exhibitors at IPW in order to make it easy for international tour operators to discover all the rich Native American experiences available to their clients.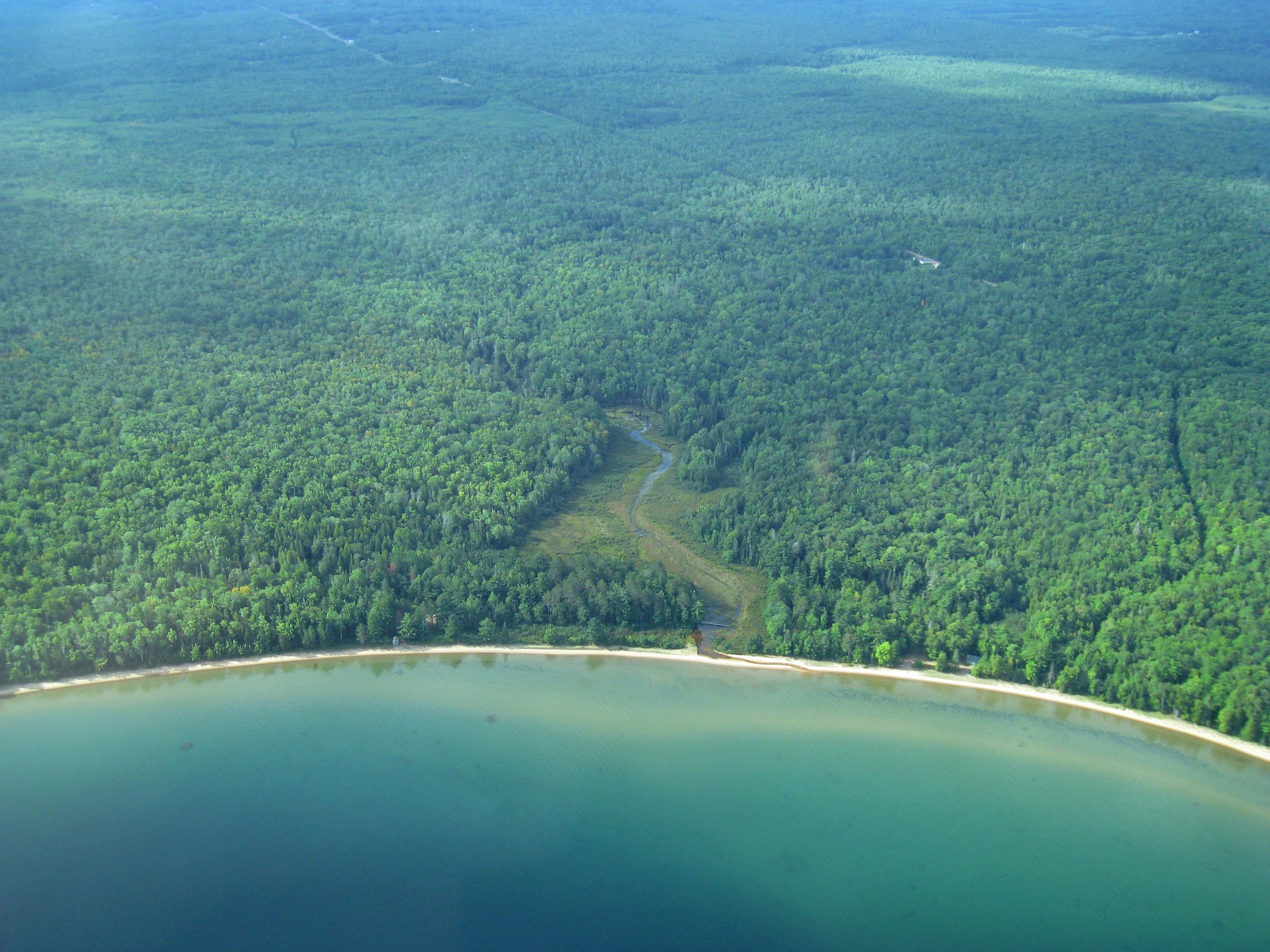 Italian tour operators and media were invited to visit eight Tribal nations in Wisconsin, including Frog Bay Tribal National Park (Red Cliff Band of Lake Superior Chippewa), the first Tribal National Park in the United States.
Discover Native America Fam Tour of Wisconsin
Immediately following IPW, AIANTA in partnership with Brand USA and Native American Tourism of Wisconsin (NATOW), invited seven Italian tour operators and media to experience a customized fam trip of  Indian Country in Wisconsin.
The group visited eight of the 11 Tribal nations in Wisconsin, including Red Cliff Band of Lake Superior Chippewa, Lac Courte Oreilles Band of Ojibwa, Lac du Flambeau Band of Lake Superior Chippewa, Forest County Potawatomi, Mole Lake Sokaogon Chippewa, Menominee Nation and the Oneida Nation.
Joined Brand USA in the New Brand USA Travel Week
A new travel show, organized by Brand USA, Brand USA Travel Week featured B2B meetings with tour operators and media that are specifically interested in showcasing U.S. destinations. AIANTA joined exhibitors from around the United States, including tourism boards, accommodation providers, visitor attractions, activity providers and representation companies.
NATIVE Act Funding
In the past year, AIANTA entered into a cooperative agreement with the Bureau of Indian Affairs to serve as a facilitator of the NATIVE Act and is currently working to establish the parameters of that agreement.
21st Annual American Indian Tourism Conference
AIANTA hosted its 21st Annual American Indian Tourism Conference at the Hard Rock Hotel and Casino in Tulsa, Oklahoma. The conference attracted nearly 50 speakers who provided training and networking opportunities to some 300 attendees, representing tribal tourism entities and other hospitality organizations around the country.
One of our best-attended conferences ever, the event generated more than 600 room nights, a new AITC record. During the energizing four-day conference, Tribal nations from around the country gathered together to enjoy high-level networking, education sessions and keynote speeches.
Cultural Heritage Certificate Program:
Working jointly with the George Washington University, AIANTA launched its second Cultural Heritage Tourism Certificate Program in 2019, with 43 participants.
Inaugural Tribal Tourism Information Gathering Session
To connect with tribes at a grassroots level, AIANTA introduced the first in a series of information gathering sessions. The first session, launched during AITC, asked tribes to share their successes and also describe what they need to fully implement cultural heritage tourism programs. View key responses from AIANTA's first Information Gathering Session.
First-Ever State of Indian Country Tourism Survey
To measure confidence and tourism sentiment throughout Indian Country, AIANTA introduced its first-ever State of Indian Country Tourism survey.
Regional Speaking Engagements
AIANTA Board and staff continue to provide outreach through a series of speaking engagements at conferences and tradeshows throughout the country, including at the NCAI Annual Convention, the REDW Tribal Finance and Leadership Conference, the National Tour Association, RES 2019, the International Indigenous Tourism Conference (in Canada) and many others.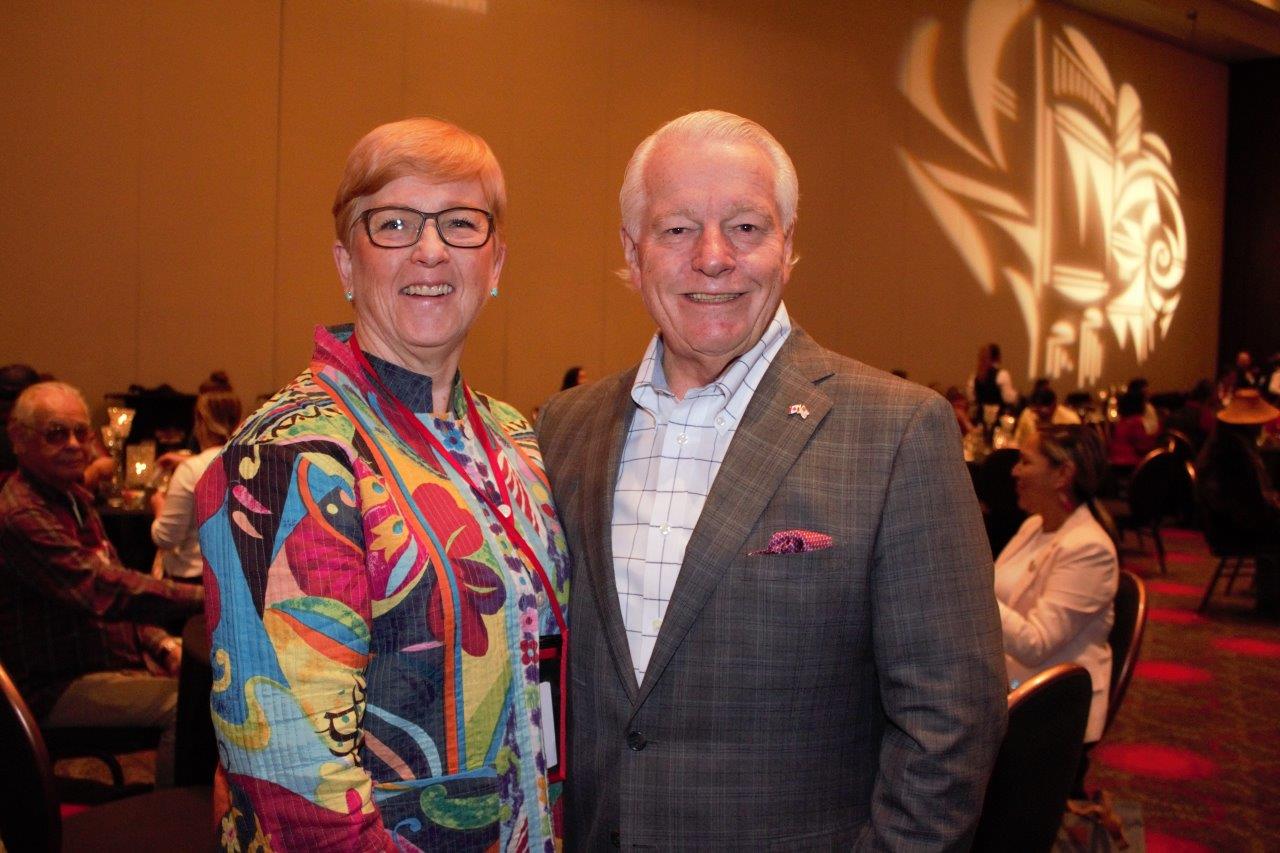 Roger Dow, CEO of the U.S. Travel Association and Julie Heizer, Deputy Director of the National Travel & Tourism Office (Department of Commerce) attend the 21st Annual American Indian Tourism Conference in Tulsa, Oklahoma.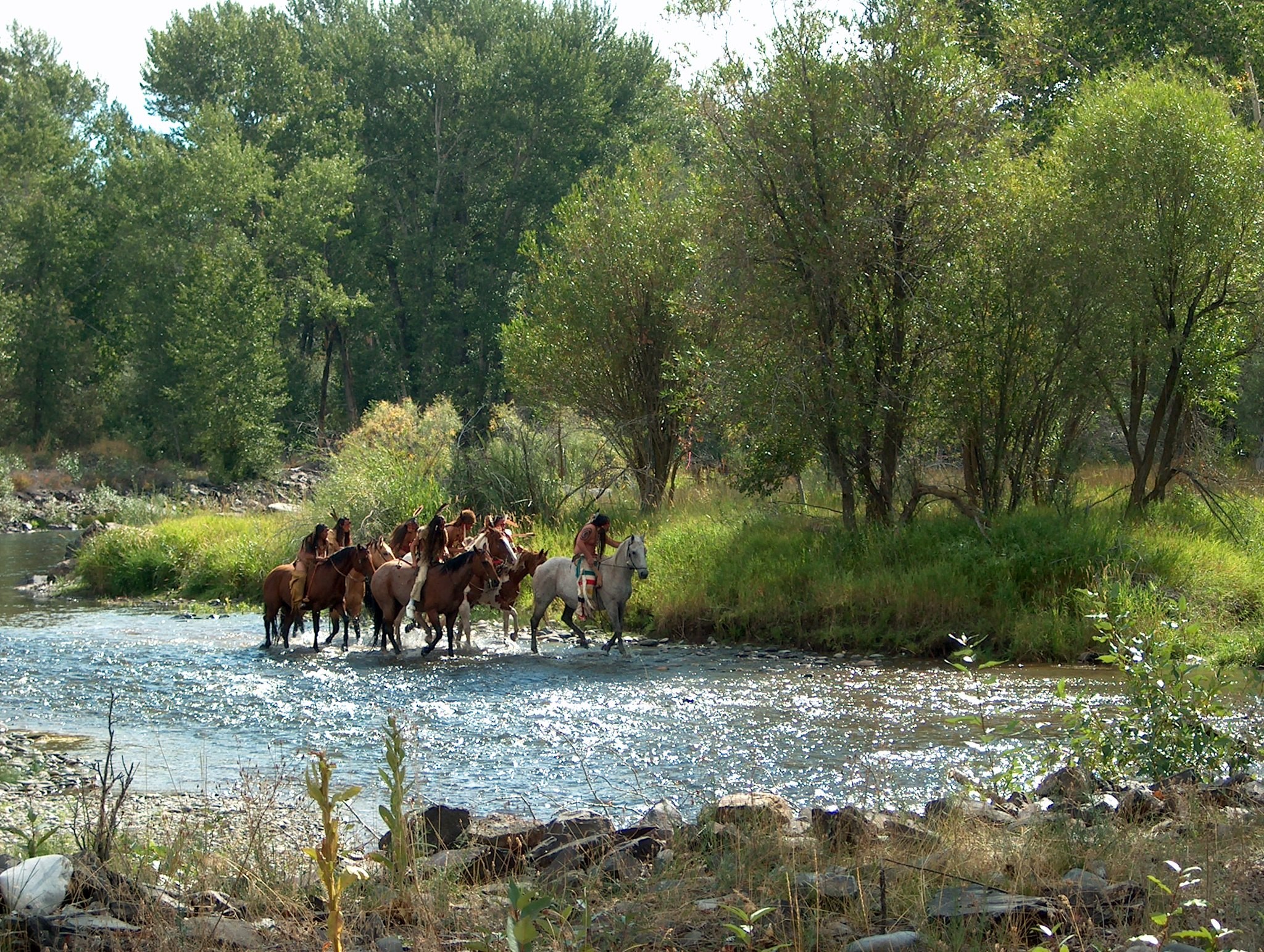 AIANTA is working with Tribes located adjacent to the Lewis and Clark National Historic Trail to help them share and tell their stories.
Lewis and Clark National Historic Trail
AIANTA inked a new partnership with the National Historic Trails (National Park Service) to find and tell the stories of Tribes located adjacent to or associated with the Lewis and Clark National Historic Trail.
Expanded Membership
AIANTA also expanded its membership base, welcoming 45 new members (including 11 tribes, 1 tribal enterprise, three Native-owned businesses, 16 non-profit organizations, six individuals, two seniors and three students.)
Looking ahead, 2020 is also shaping up to be a big year for AIANTA. We look forward to working with you all this coming year.