AIANTA and USDA Webinar: Session 3 –Developing Tribal Tourism Enterprises Based on Native Values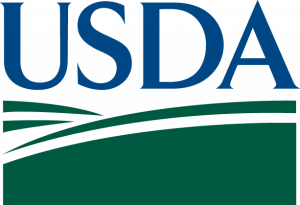 AIANTA Partners with USDA Rural Development on new Webinar Series
This 3 part webinar series is designed to build Native agritourism capacity for Native producers, communities and tribes.
Agritourism is a vibrant industry, with revenue tripling nationwide from 2012-2017. Indian Country is in a unique position to blend cultural values, relationships with the land, and food production through building agritourism enterprises.
Whether you are new to farming and ranching or are an expert, USDA Rural Development and AIANTA have collaborated to identify resources to assist you and your operation. This effort is designed to help Native-owned start-ups and enterprises further develop and expand agriculture and agritourism opportunities in Tribal communities.
Session 3 –Developing Tribal Tourism Enterprises Based on Native Values
August 9, 2022; 10 a.m. (Mountain)
The final webinar in the series will explore economic development opportunities with several key USDA agencies and land grant institutions that will discuss resources and insights to empower and inspire Tribal communities to develop agritourism and agriculture related enterprises that are culturally appropriate, sustainable and connected with Mother Earth.
Speakers/Panelists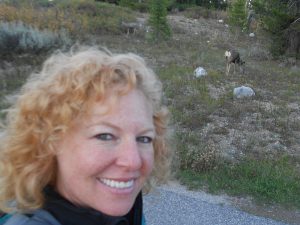 Toby Bloom National Program Manager, Travel, Tourism and Interpretation, USDA Forest Service
Toby Bloom is the Forest Service National Program Manager for Tourism and Interpretation. Her portfolio includes strengthening recreation economies in forest gateway communities; working with Tribes to promote authentic interpretation and responsible visitation to native heritage sites; innovative public lands and health partnerships; the National Forest Explorer Mobile App; and working with Interpretive Associations to improve visitor experience on the National Forests. Toby believes in nature as a key aspect of a healthy life, and was the first Forest Service employee to become a certified Nature and Forest Therapy Guide in January 2019. As a Program Specialist for FS International Programs, and before joining FS, she worked with local communities to develop ecotourism projects in Latin America and the Caribbean. Toby started her career in tourism and interpretation as a tour guide through the US, Canada, and Mexico. Her master's degree is in Sustainable International Development with a focus on ecotourism from Brandeis University.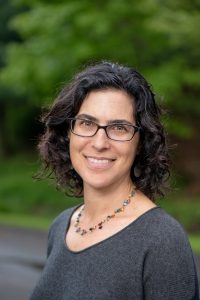 Lisa Chase, PhD Natural Resources Specialist, University of Vermont
Lisa Chase is the Natural Resources Specialist for University of Vermont Extension and the Director of the Vermont Tourism Research Center. Her research and outreach focus on the intersection of food systems, community vitality, tourism, and working landscapes. During the past 20 years, she has worked with farmers, food entrepreneurs, and tourism businesses throughout Vermont and around the world. She is the conference chair of the International Workshop on Agritourism, which will be held in Vermont and online August 30 – September 1, 2022.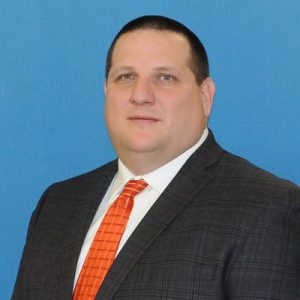 Troy Marshall Oklahoma State Statistician, USDA National Agricultural Statistics Service (USDA NASS)
Born and raised on a small family farm in Harrah, Oklahoma, Troy has always loved Agriculture. He was heavily involved in various agriculture youth organizations, including FFA. After graduating from high school, he attended Oklahoma State University and earned his Bachelor of Science in Animal Science/Agricultural Economics as well as a Masters of Agriculture. After graduating from Oklahoma State University, he joined the USDA National Agricultural Statistics Service (NASS) where he has worked in North Carolina, Arkansas, Missouri, and NASS Headquarters in Washington, DC.  In November 2016, he returned home to Oklahoma where he works as the State Statistician for USDA's National Agricultural Statistics Service (NASS).
Moderator(s)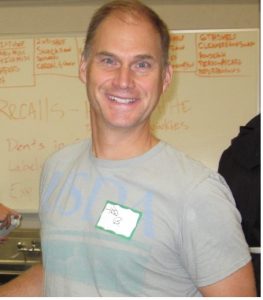 Tedd Buelow Tribal Relations Team Lead & Tribal Coordinator, USDA Rural Development
Tedd Buelow is the Tribal Coordinator for USDA Rural Development. In this role he leads the tribal team within the Innovation Center's Strategic Engagement Division that works to increase access to RD's programs for Tribe's, Tribal members and organizations focused on improving the quality of life and economic opportunity throughout Indian Country and Alaska.  In between stints at USDA Tedd worked for the CDFI Fund on the Native American Program team. Prior to that he worked for USDA RD's Community Development Programs as a desk officer for the NW region. Tedd began his federal career as a volunteer with the Peace Corps in the Eastern High Atlas National Park in Morocco.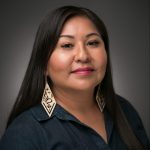 Bianca Mitchell (Pueblo of Acoma), Education Manager, AIANTA
Bianca Mitchell (Pueblo of Acoma) joins AIANTA as the organization's Education Manager. With an extensive background in events management, donor development, communications and marketing, Bianca brings years of experience to AIANTA. In her role as the Education Manager, she will identify, develop, implement, market and promote technical assistance and training programs, webinars and certificate programming. Bianca's goal is to assist in growing and enhancing the program model for and with AIANTA.