AIANTA and USDA Webinar: Session 2– Adding Value to Native Agriculture Products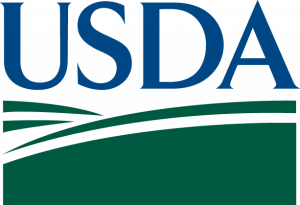 AIANTA Partners with USDA Rural Development on new Webinar Series
This 3 part webinar series is designed to build Native agritourism capacity for Native producers, communities and tribes.
Agritourism is a vibrant industry, with revenue tripling nationwide from 2012-2017. Indian Country is in a unique position to blend cultural values, relationships with the land, and food production through building agritourism enterprises.
Whether you are new to farming and ranching or are an expert, USDA Rural Development and AIANTA have collaborated to identify resources to assist you and your operation. This effort is designed to help Native-owned start-ups and enterprises further develop and expand agriculture and agritourism opportunities in Tribal communities.
Session 2 – Adding Value to Native Agriculture Products

July 12, 2022; 10 a.m. (Mountain)
The second webinar in the series focuses on adding value to, and marketing, the products you are cultivating and harvesting – to take your Native agriculture related business to new heights. This robust panel of Native agriculture producers, Tribal and federal partners reveals programs available to agriculture producers to create value-added products that will enhance your agriculture operation and empower economic ventures and ag-related tourism opportunities.
Speakers/Panelists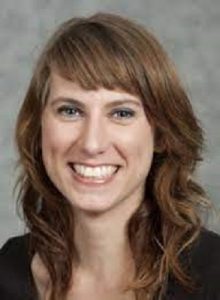 JuliAnna Arnett, Senior Marketing Specialist, USDA Agricultural Marketing Service (AMS
JuliAnna Arnett is the Local and Regional Food Systems (LRFS) Senior Marketing Specialist for USDA Agricultural Marketing Service. In her role, she supports interagency coordination related to LRFS programs and services across the USDA. Previously, she served as the Farm to School Regional Lead for USDA Food and Nutrition Service Western Regional Office, where she supported State agencies, school districts, producers, and distributors located throughout Alaska, California, Guam, Hawaii, Idaho, Nevada, Oregon, and Washington in making farm (and boat) to school the norm. Prior to the USDA, Ms. Arnett worked extensively in San Diego County, California. She developed triple bottom line standards for the country's fifth-largest county operation. At Community Health Improvement Partners, she co-founded the San Diego County Farm to School Taskforce and Nutrition in Healthcare Leadership Team supporting the systematic advancement of local and healthful procurement across San Diego County schools and hospitals. She also served on obesity prevention and food systems committees, including the California Food Policy Council, California Farm to School Network, and California Health Care Without Harm Healthy Food in Healthcare Team. JuliAnna has a degree from Ball State University in her hometown of Muncie, Indiana.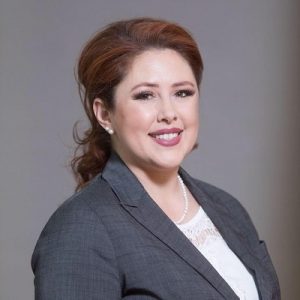 Carly Griffith Hotvedt,
JD, MPA, Associate Director, Indigenous Food and Agriculture Initiative (IFAI), University of Arkansas School of Law
Carly Griffith Hotvedt, JD, MPA is a citizen of Cherokee Nation living on the Muscogee Reservation in Tulsa, OK. She is a seasoned legal professional, admitted to practice in Oklahoma, Cherokee Nation and Muscogee Nation, with an affinity for government law, agriculture, tribal policy and public administration. In her current role as Associate Director with the Indigenous Food and Agriculture Initiative at the University of Arkansas School of Law, she regularly interfaces with tribes and tribal organizations to advance tribal food sovereignty by empowering tribes to engage in regulatory, economic development, outreach, and investment into tribal food economies and individual indigenous producers. Carly also supervises the majority of IFAI's staff and develops work plans to meet the deliverables of awards pursuant to public and private grants, gifts, and agreements from a plethora of generous funders and partners committed to food sovereignty and security in Indian Country. In addition, Carly also assists in developing policy based on research, stakeholder feedback and analysis of issues critical to Indian Country agriculture for both tribal and federal adoption and application.
Carly clerked for the late Oklahoma Supreme Court Justice Marion Opala while in law school. She maintains a perfect success record in the Courts of the Cherokee Nation. She holds a BS in Agribusiness and a BS in Political Science from Oklahoma State University, a JD from the University of Oklahoma, and a Masters of Public Administration from OU-Tulsa. She currently serves on the Advisory Committee for Oklahoma State University's Department of Political Science and is a member of the State Technical Committee for Oklahoma USDA. In her spare time, Carly wrangles her pack of dogs and occasionally hikes and travels with her husband.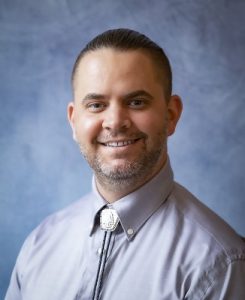 Keir Johnson-Reyes, Technical Assistance Director, Intertribal Agriculture Council
Keir Johnson-Reyes is a member of the Osage Nation of Oklahoma and serves as the Technical Assistance Director for Intertribal Agriculture Council. Keir manages a national team of Technical Assistance Specialists who assist Tribal agriculture producers and communities by supporting USDA program eligibility, access, and interface along with identifying supplemental federal, state, local, and organizational opportunities to support Tribal food sovereignty. Keir's areas of expertise include federal Indian law/Indigenous peoples law, mixed vegetable production, natural resources/land management, community development, government-to-government intermediacy, education, outreach, traditional seed preservation and organic vegetable production, Tribal project development and administration, Native youth leadership initiatives, and permaculture design.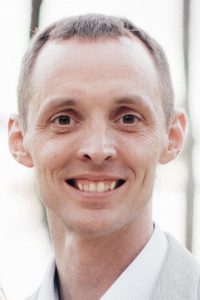 Nick Streff, Regional Director, USDA NASS, Northern Plans Regional Field Office
Nick Streff is the Regional Director for the USDA NASS Northern Plans Regional Field Office covering the states of North Dakota, South Dakota, Nebraska, and Kansas.  As Director, Nick oversees all NASS crop, livestock and economic programs within the region.  Prior to his current position, Nick worked in several NASS offices including South Dakota, Missouri, and NASS Headquarters in Washington DC where he managed the NASS Hogs and Pigs Program.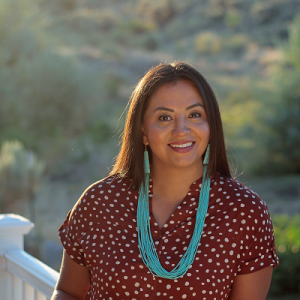 Toni McLaughlin Stanger, JD, Chief Executive Officer (CEO), Native American Agriculture Fund (NAAF)
Toni Stanger-McLaughlin, J.D., a citizen of the Colville Confederated Tribes, serves as the Chief Executive Office (CEO) of the Native American Agriculture Fund (NAAF). Mrs. Stanger-McLaughlin has compassionately worked in agriculture law and policy for many years. Before being named the CEO of NAAF, she served as the first NAAF Director of Programs where she assisted the development and delivery of millions of dollars of NAAF philanthropic investment in Tribal food systems.
Mrs. Stanger-McLaughlin started her agricultural career working in the United States Department of Agriculture (USDA) headquarters in Washington D.C., within the Office of Civil Rights. She was engaged in the settlement of civil rights and access to credit claims on behalf of American Indian farmers and ranchers in the Keepseagle national class action litigation; the settlement of those claims ultimately led to the creation of NAAF. Mrs. Stanger-McLaughlin thereafter moved from the Office of Civil Rights to the USDA Office of Tribal Relations in the Office of the Secretary.
While in the Office of Tribal Relations, Toni working across multiple USDA agencies and offices as well as other federal departments to advance Tribal needs in agriculture, natural resources, land use and infrastructure development. A key highlight in her time at USDA included leadership in a comprehensive analysis of the policies related to sacred sites for the U.S. Forest Service. Upon leaving USDA, Toni established a successful consulting business working directly with Tribes for five years.
Prior to joining NAAF, Toni served as the Director of Tribal Relations for the University of Arkansas School of Law Indigenous Food and Agriculture Initiative (IFAI). At IFAI, Toni worked with individual producers and Tribal governments advancing their needs in agriculture and in self-governance in the area of food law and policy. Her work also included providing training directly to Tribal producers and food businesses.
She attended the University of North Dakota School of Law and received her JD, focusing on federal Indian law. In addition, Mrs. Stanger-McLaughlin holds certificates in mediation, Tribal law and business, as well as executive leadership. In her spare time, Toni enjoys being outdoors with her husband and three children, as well as beading and sewing powwow regalia for her immediate and extended family.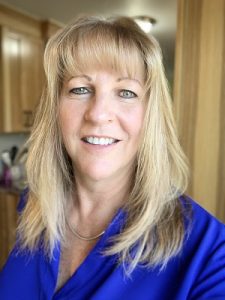 Traci Smith, Business Loan & Grant Analyst, USDA Rural Development
Traci Smith is a Business Loan and Grant Analyst in the Public Private Partnership Branch of USDA Rural Development's Business and Cooperative Programs. She has held several positions over her 36-year career with the Agency. Most relevant as the Business Program Director in Michigan where she and her staff processed hundreds of millions of dollars in federal loans and grants to private businesses, non-profit groups and public entities throughout rural Michigan.
Our Panel Includes professionals from:
Intertribal Agriculture Council's (IAC) Technical Assistance Program increases access and use of USDA programs and services by Native producers and Tribes.  IAC's American Indian Foods Program provides a platform for American Indian food businesses to showcase their products and share Tribal cultures with the world.
Native American Agriculture Fund (NAAF) provides grants to eligible organizations for business assistance, agricultural education, technical support, and advocacy services to support Native farmers and ranchers.
University of Arkansas' Indigenous Food and Agriculture Initiative (IFAI) works to enhance the health and wellness of tribal communities by advancing healthy food systems, diversified economic development, and cultural food traditions to empower Indian Country through food sovereignty, agriculture, and economic development.
USDA Agricultural Marketing Service (AMS) administers programs that create domestic and international marketing opportunities for U.S. producers of food, fiber, and specialty crops.
USDA Rural Development (RD) provides a suite of Business Programs to provide financial backing and technical assistance to stimulate business creation and growth. The programs work through partnerships with public and private community-based organizations and financial institutions to provide financial assistance, business development, and technical assistance to rural businesses.
Moderator(s)
Bianca Mitchell (Pueblo of Acoma), Education Manager, AIANTA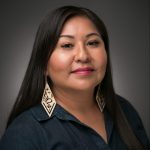 Bianca Mitchell (Pueblo of Acoma) joins AIANTA as the organization's Education Manager. With an extensive background in events management, donor development, communications and marketing, Bianca brings years of experience to AIANTA. In her role as the Education Manager, she will identify, develop, implement, market and promote technical assistance and training programs, webinars and certificate programming. Bianca's goal is to assist in growing and enhancing the program model for and with AIANTA.