AIANTA and USDA Webinar: Session 1 – Resources for Native Agriculture Production and Conservation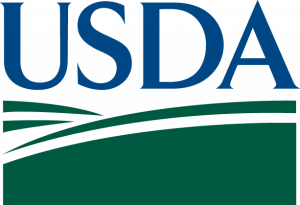 AIANTA Partners with USDA Rural Development on new Webinar Series
This 3 part webinar series is designed to build Native agritourism capacity for Native producers, communities and tribes.
Agritourism is a vibrant industry, with revenue tripling nationwide from 2012-2017. Indian Country is in a unique position to blend cultural values, relationships with the land, and food production through building agritourism enterprises.
Whether you are new to farming and ranching or are an expert, USDA Rural Development and AIANTA have collaborated to identify resources to assist you and your operation. This effort is designed to help Native-owned start-ups and enterprises further develop and expand agriculture and agritourism opportunities in Tribal communities.
Session 1 – Resources for Native Agriculture Production and Conservation
June 14, 2022; 10 a.m. (Mountain)
The initial webinar in the series explores programs and resources available to assist you in agricultural production and conserving related natural resources. In this webinar hear from a variety of USDA program experts and Native agriculture experts from various Native non-profit organizations. Learn about capital and funding resources available for agriculture producers as well as programs to assist with management and conservation of natural resources.
Speakers/Panelists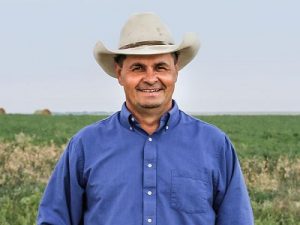 Zach Ducheneaux, Administrator at USDA, Farm Service Agency, Washington, D.C.
Zach Ducheneaux was appointed Administrator for USDA's Farm Service Agency on February 22, 2021. In this role Ducheneaux will provide leadership and direction on agricultural policy, administering loan programs, and managing conservation, commodity, disaster, and farm marketing programs through a national network of offices.
Ducheneaux previously served as the Executive Director of the Intertribal Agriculture Council and had been with the IAC since the 1990s. He has also previously served as tribal council representative for the Cheyenne River Sioux Tribe. He has spent his career educating people about the critical role of improved food systems, value-added agriculture, and foreign exports to respond to the enduring economic and social challenges facing Native Americans and reservations.
Ducheneaux serves on the board of directors for Project H3LP!, a nonprofit founded by his family to benefit their local community by providing life lessons through horsemanship. His family still operates the 4th generation ranch on the Cheyenne River Sioux Reservation.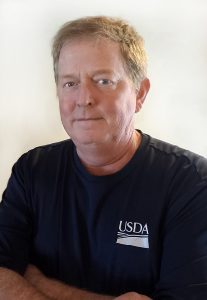 Chris Borden, Acting National Tribal Liaison at USDA Natural Resources Conservation Service (USDA NRCS)
Chris Borden serves on the Wisconsin NRCS State Programs staff. As part of his duties, Chris serves as the State NRCS Tribal Liaison and the NRCS Liaison to the Ho-Chunk Nation. Chris has worked for the NRCS since 1987. Prior to coming to Wisconsin, he served as a District Conservationist in Illinois and Minnesota, and a Peace Corps Volunteer worked with farmers in the southern Panama Canal watershed. Chris is currently serving as the acting NRCS National Tribal Liaison.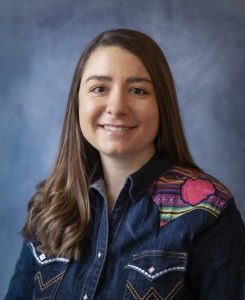 Kelsey Scott,
Director of Programs for the Intertribal Agriculture Council
Kelsey Scott is the Director of Programs for the Intertribal Agriculture Council. She's also the owner of DX Beef, a direct-to-consumer regenerative beef operation on the Cheyenne River Sioux Indian Reservation, where she ranches with her husband and family. Kelsey's passion lies in working directly with land managers and producers in promoting regenerative agricultural practices and community-focused food systems. Kelsey is excited to see how her work with producers can continue to enhance their connection to consumers in an effort to re-localize more resilient food systems.
Kelsey is a family-focused individual (including her four legged family of horses, cattle, and dogs), soil & plant nerd, and a youth advocate. She received her Bachelor's of Science Degree in Rangeland Management from South Dakota State University and then her Master's of Agriculture Degree in Integrated Resource Management from Colorado State University. Kelsey recently graduated as a member of the first CREATE Coaching Cohort, an intensive regenerative agriculture coaching course offered by Integrity Soils.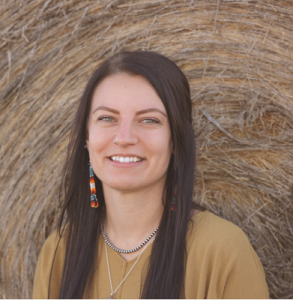 Skya Ducheneaux, Executive Director of Akiptan (AH-KEEP-TAHN)
Skya Ducheneaux is the Executive Director of Akiptan (AH-KEEP-TAHN). Akiptan's mission is to transform Native agriculture and food economies by delivering creative capital, leading paradigm changes, and enhancing producer prosperity across Indian Country. She is an enrolled member of the Cheyenne River Sioux Tribe and spent her first 18 years of life on a cattle ranch on the CRST Reservation in South Dakota. She has a MBA in Business Administration. She previously spent her summers interning for the Intertribal Agriculture Council, where she was introduced to the Native CDFI world (Community Development Financial Institution). Skya worked diligently to create the first national Native CDFI dedicated to Indian agriculture, which launched in 2019. Skya remains connected to agriculture, just from the other side of the table.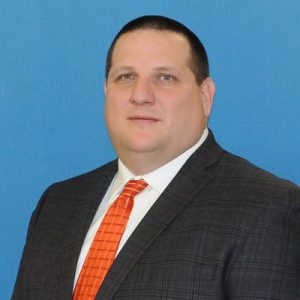 Troy Marshall, Oklahoma State Statistician at USDA National Agricultural Statistics Service (USDA NASS)
Born and raised on a small family farm in Harrah, Oklahoma, Troy has always loved Agriculture. He was heavily involved in various agriculture youth organizations, including FFA. After graduating from high school, he attended Oklahoma State University and earned his Bachelor of Science in Animal Science/Agricultural Economics as well as a Masters of Agriculture. After graduating from Oklahoma State University, he joined the USDA National Agricultural Statistics Service (NASS) where he has worked in North Carolina, Arkansas, Missouri, and NASS Headquarters in Washington, DC.  In November 2016, he returned home to Oklahoma where he works as the State Statistician for USDA's National Agricultural Statistics Service (NASS).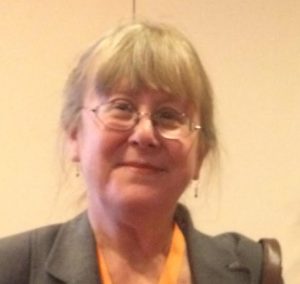 Pamela R Pehrsson, PhD, Lead Scientist at United States Department of Agriculture
Pamela Pehrsson, PhD, is a nutritionist/food scientist with almost 40 years of experience at the US Department of Agriculture (USDA) and 6 years management experience in the restaurant industry. She is Lead Scientist for the Food and Nutrition Research group, Methods and Application of Food Composition Laboratory, BHNRC, Agriculture Research Service (ARS), USDA and prior to that, Research Leader of the Nutrient Data Laboratory, USDA. Her current and recent projects include planning and implementing research and data development for foods and dietary supplements (DS) and estimates of nutrient intake; the NIH-USDA Dietary Supplement Ingredient Database; the Human Milk Composition Initiative (multiple federal agencies); carbohydrates in foods and impact of processing and cooking; special interest databases/datasets for iodine/iodine uptake inhibitors, nitrates/nitrites, purines, glucosinolates, in foods and DS, and indigenous foods in the diets of American Indians/Alaska Natives, working with tribes across the US. She has authored over 140 papers and food composition databases and presented on food sampling plans and analysis, food composition databases and research, collaborating with colleagues nationally and internationally. She is a member of the CODEX Committee on Nutrition and Foods for Special Dietary Uses Delegation, NORAMFOODS – INFOODS, and ASN, among other organizations. She also served as Co-Executive Secretary on the 2005 Dietary Guidelines for Americans and on data analysis teams in subsequent guideline initiatives. She has taught courses on development of food composition databases. Pamela received her PhD and MS in Nutrition from the University of Maryland.
Moderator(s)
Bianca Mitchell (Pueblo of Acoma), Education Manager, AIANTA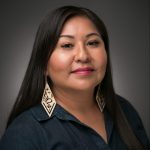 Bianca Mitchell (Pueblo of Acoma) joins AIANTA as the organization's Education Manager. With an extensive background in events management, donor development, communications and marketing, Bianca brings years of experience to AIANTA. In her role as the Education Manager, she will identify, develop, implement, market and promote technical assistance and training programs, webinars and certificate programming. Bianca's goal is to assist in growing and enhancing the program model for and with AIANTA.