O me'a"kwa: Free AITC Registration
(I'm going to travel over there, Northern Paiute)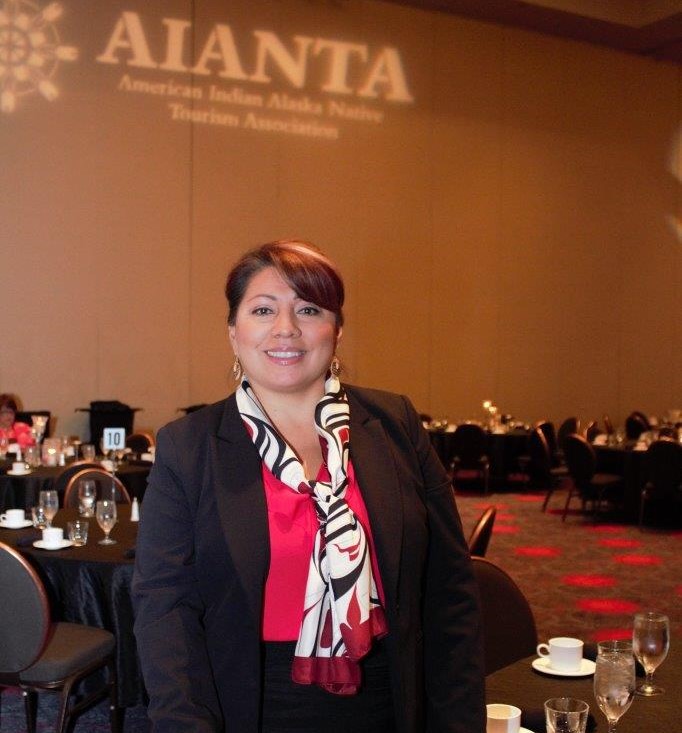 Dear AIANTA members, friends and partners–
We have great news.
We know these are challenging times and we respect the difficult decisions facing tribal tourism marketers, but we also know that it is critical to plan NOW for tourism success.
Tourism accounts for nearly 3 percent of the entire U.S. GDP. In Indian Country, tourism makes up nearly 20 percent of all receipts generated by the more than 350,000 Native American, Alaska Native and Native Hawaiian-owned businesses in the United States.
To provide tourism marketers with the tools they need to help bring back visitor dollars, this year's American Indian Tourism Conference (AITC) is scheduled for September 14-18, 2020, in a fully virtual platform.
With an all-star keynote speaker list and nearly 50 hospitality industry speakers sharing their insights in nearly 30 education sessions, on topics ranging from crises management to post pandemic-planning to general marketing, fundraising and travel industry sales, AITC is shaping up to be one of our best conferences ever.
So, we are thrilled to announce that we will be waiving all registration fees for the 22nd Annual American Indian Tourism Conference.
That's right, registration for this year's AITC is now completely free for all attendees.
Additionally, because our exhibitor fees include one conference registration, all exhibitor packages have been reduced by 50 percent.
How can we make this happen?
We are excited to be utilizing NATIVE Act funding to underwrite this one-time offer.
Tribes often ask us, "What does the NATIVE Act do for me?" Here is just one way to see this federal funding in action, working directly for you.
You can also learn more about NATIVE Act funding during this year's AITC by attending Congresswoman Deb Haaland's (D-NM) keynote speech on Wednesday, September 16 at 10 a.m. (MDT).
Additionally, Commissioner Jeannie Hovland of the Administration for Native Americans (ANA) and Cynthia Ptak, the Economic Development Representative at the Economic Development Administration (EDA) will discuss NATIVE Act and CARES Act Funding during their breakout session Recovery and Resilience: The NATIVE Act, the CARES Act and Cultural Tourism Development on Thursday, September 17 at 2 p.m. (MDT).
There is plenty of other valuable content throughout the entire conference, so be sure to view our entire AITC conference schedule now.
Do feel free to share this email with any colleagues who might be interested in joining us, or reach out to Sherrie Bowman at sbowman@aianta.org with any additional questions. Better yet, have them sign up for our AIANTA Newsletter now to receive timely updates.
We are excited to see you all in September.
Secure your free registration now
Boneedwa
(See you later, Northern Paiute)
Sherry L. Rupert, Chief Executive Officer
American Indian Alaska Native Tourism Association