O me'a"kwa: On the Road Again 
(I'm going to travel over there, Northern Paiute)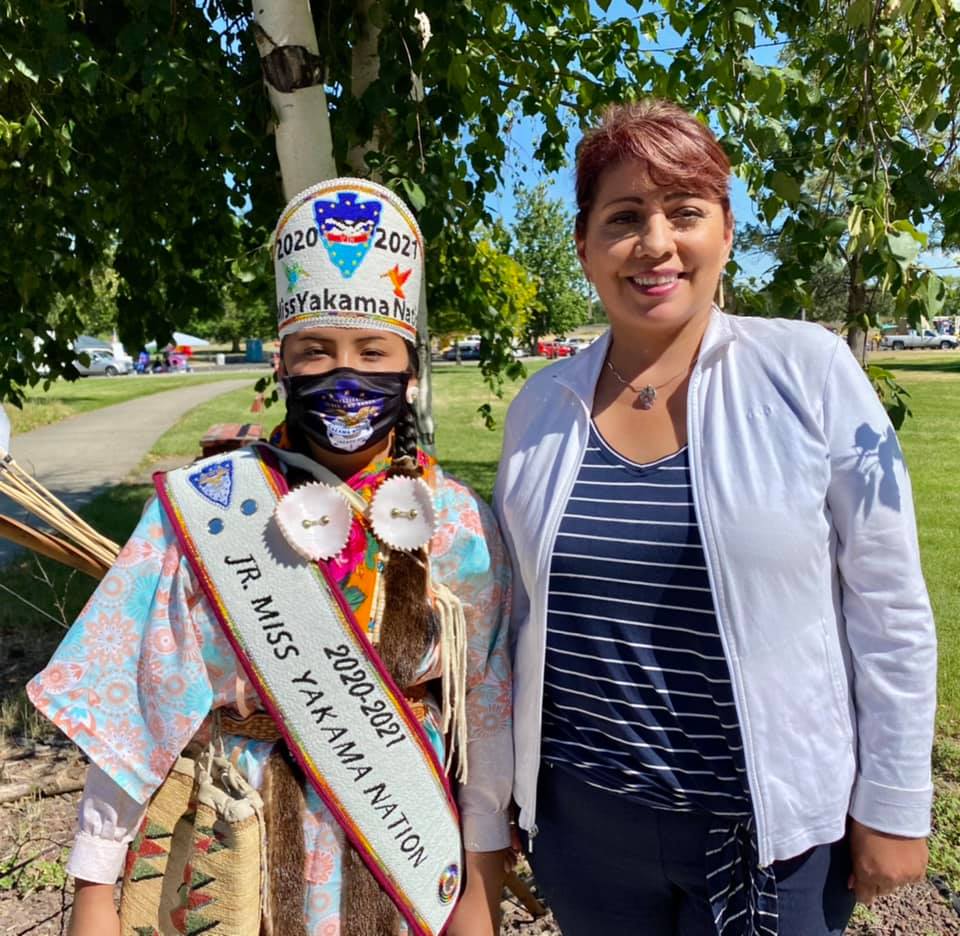 Ha muh (how are you?),
As you read this newsletter, I'm enjoying my first business travel in 15 months. For this trip, I'm traveling with Bruce Rettig, AIANTA's Tribal Content Developer and Lorraine Gala Lewis, AIANTA's Data & Outreach Specialist, and will also be joined, virtually, by Dan Wiley, the Senior Manager, Integrated Resources Stewardship of the Lewis & Clark National Historic Trail. We're meeting with tribes and Native-owned hospitality businesses located along the Lewis & Clark National Historic Trail in Idaho and Montana.
This is the second half of a two-part trip, as last week I met with tribes in Oregon and Washington. We are all so excited by the response we've had from our meetings, as tribal tourism professionals are generally optimistic about the future of tourism throughout the Pacific Northwest.
Incidentally, both legs of this outreach trip have included a tourism marketing seminar, which you can view on-demand on our Lewis & Clark Outreach webpage.
I think the optimism we are seeing on this trip is generally reflected throughout the country as tribes and Indigenous tourism and hospitality businesses are launching new programs and activities at an amazing rate.
This year alone, Indian Country is looking forward to new Redwood Canoe Adventure Tours from the Yurok Tribe in northern California, the opening of the new First Americans Museum in Oklahoma City, the new Oglala Lakota Living History Village in South Dakota, and the new MHA Interpretive Center in New Town, North Dakota, to name just a few.
To see a list of all the breathtaking new projects in the works, please visit our "What's New in Indian Country Tourism" press release now. If we missed your announcement, it's not too late. Just send an email to Jacqueline Robledo at jrobledo@aianta.org to be considered for inclusion.
As we're collecting information on new projects and experiences throughout the country, we're also updating our consumer travel site www.NativeAmerica.travel. The site is celebrating its sixth anniversary this year and is also due for a major refresh. Before we start upgrades, however, we are looking for your input on what you like and what you don't like about the site.
If you'd like to join the conversation about site upgrades, please join us at our next AIANTA Town Hall Session on June 30, 2021, at 1 p.m. MDT. We'll be presenting some of our ideas and challenges and asking for your feedback on how to expand the site during our interactive, one-hour session.
Our new consumer website is just one of the many exciting programs we have planned for 2021 and beyond. We'll be unveiling the rest over time, but the best way to catch up on all that's new is by joining us at this year's American Indian Tourism Conference, scheduled for October 25-28, 2021 at the We-Ko-Pa Casino Resort in Fort McDowell, Arizona.
I'm so excited to catch up with old friends and finally meet my new virtual ones, all in one place. We've themed this year's conference, Reimagine, Re-emerge, Reunite: Stronger Together in Indian Country so please save the date and join us in the  critical conversations that will help us all grow our tourism economies.
We've unveiled all new AITC sponsorship opportunities for this year, including a new Tribal Team Sponsorship for tribes planning on bringing more than one attendee to the conference. We appreciate your consideration of an AITC sponsorship, as our sponsors help AIANTA provide the framework tribes and indigenous communities need to develop, introduce, grow and sustain cultural tourism.
As we head into summer, I wish you all safe travels and the much-needed time to reconnect with loved ones. If you haven't yet solidified your travel plans, please visit www.NativeAmerica.travel to find travel inspiration.
I hope to see you all in October!
Boneedwa,
(See you later, Northern Paiute)
Sherry L. Rupert, Chief Executive Officer
American Indian Alaska Native Tourism Association