Calling all Tribes Along Route 66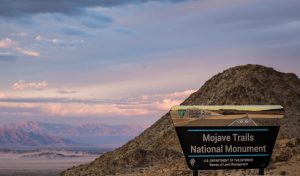 The American Indian Alaska Native Tourism Association has joined forces with the Route 66 Road Ahead Partnership (RAP) to ensure Tribal voices and stories are included in a new Route 66 Navigation
Besides providing turn-by-turn, real-time directions, the GPS-based app will include several themed travel itineraries.
American Indians and Route 66 Itinerary
Among the itineraries, the RAP will develop an "American Indians and Route 66 Itinerary" that identifies the sites, attractions and events along the portions of Route 66 that travel through Tribal lands.
App developers are now looking to include relevant destinations and events along the route as well as those that act as a conduit to Route 66 (generally, located within 15-30 minutes drive of the roadway).
Submit Your Information
Tribes are encouraged to recommend destinations, locations and annual activities and events to be included in the navigation app.
To submit information for possible inclusion, visit the Route 66 Road Ahead Resources page and download and complete the "American Indians & Route 66 Spreadsheet." Also view the  "Spreadsheet Instructions" document for more information on submitting information.
Completed spreadsheets should be returned via email to Dr. Rick Valentin, Illinois State University at rnvalen@ilstu.edu.All submissions are due February 28, 2019.
To learn more about the Route 66 Road Ahead Partnership, visit route66roadahead.com