Webinar: Developing Studio and Gallery Tours – Visiting Native American Artists
Webinar: Developing Studio and Gallery Tours – Visiting Native American Artists
April 25, 2023; 10 a.m. (Mountain)
Native American art is as varied as the artists who create it and the communities they live in. Tribal arts range from those who use traditional methods to contemporary artists, each of them creating and innovating works for discerning collectors. In tribal communities far from urban centers with galleries and museums, the marketing for these works needs to be creative. One of the best ways to showcase the largest number of artists in your community is to create signature events and destination experiences. Tribes and Native communities can promote their Native artists by providing platforms for artists to show their talent. Annual or semi-annual art tours or studio tours are a perfect fit. Tourists get a truly memorable experience to learn about the craft and traditions from the artist themselves and gain a greater appreciation of the talent and skill required to make the items they purchase. In addition to supporting local Native artists, visitors can extend their stay in the region, and visit other cultural experiences while they are there, including food and lodging. The lure of the authentic will bring visitors to your door and help you diversify your tourism offerings.
Speakers/Panelists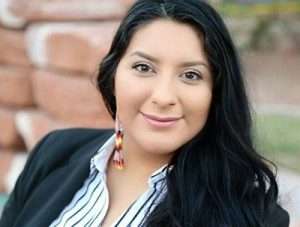 Maleena Deer (Onk Akimel O'odham, Kiowa, Creek), Tourism Manager for Discover Salt River
Maleena Deer (Onk Akimel O'odham, Kiowa, Creek) is the Tourism Manager for Discover Salt River of the Salt River Pima-Maricopa Indian Community. With a strong background in sales and communication, Maleena came to the government sector of the Tribe and Talking Stick Resort. She now leads the efforts in chamber of commerce growth and development for both the Discover Salt River and Talking Stick Entertainment District brands. As a member of the Tribe, she has a passion for carrying on the tradition of hospitality through tourism. She will share how they developed their Salt River Art Trail and promote it to visitors.
Chris Gchachu ( Zuni), Zuni Art Cooperative
Chris Gchachu is the shopkeeper for the Zuni Art Cooperative gallery and an artist in his own right. He has been involved in the Zuni Arts Walk annual event in the past, hosting visitors at his home studio. He makes both jewelry and stone carvings, and some woodworking. He has been doing artwork for over 5 years. "The reason I began to do my art was that my family made jewelry and I wanted to continue that tradition." The materials that he uses are silver, stones and precious gemstones. His work is unique as he mixes media and accessorizes with small jewelry and other things, using as many materials as possible, from metal to shells and such. He enjoys making one-of- a- kind pieces, putting together different types of art into one piece.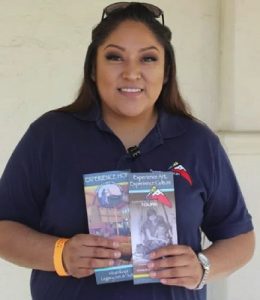 DeeAnnethea Long, Operations Manager- Hopi Arts Trail
Speaker DeAnnethea Begay worked as Operations Assistant and Manager at Experience Hopi for over 9 years. She is currently Operations Manager, Moenkopi Legacy Inn, and Suites, picking up the mantle from her predecessor James Surveyor, overseeing a variety of programs and activities for the destination hotel, including the Hopi Arts Trail. In this role, she is currently overseeing the program regroup and rebrand after the Covid pandemic hiatus. Several years ago, DeAnnethea participated as a guest speaker in Arizona's Rural Policy Forum and presented on Historical Landmarks that Drive Tourism; Funding Historical Tourism. We are delighted to welcome her here to learn more about the Hopi Arts Trail- both in the past and in the future.
Moderator(s)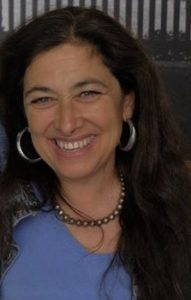 Melanie LaBorwit, Native Arts and Culture Coordinator
Melanie LaBorwit comes to AIANTA with over 30 years of experience working with museums and developing public sector programs celebrating regional traditional heritage and culture. She will be working to grow partnerships with Native American artists and regional museums, galleries and cultural centers to raise visibility and access for cultural tribal resources. She will work to empower Native American artists and develop their markets and elevate awareness of the role that Native arts play in regional economic development as a vibrant part of the present and future of tribal communities.
LaBorwit graduated from Georgetown University with a double major in History and Fine Arts and continued her graduate work at Indiana University's Folklore Institute. She has worked closely with the Native American community over the years working in a crosscultural education project on the Navajo reservation in Arizona, as State Folk Art and Folklife Coordinator in South Dakota, and most recently, as Museum Educator with the New Mexico History Museum.