GW & AIANTA Professional Certificate in Cultural Heritage Tourism: Information Session

GW & AIANTA Professional Certificate in Cultural Heritage Tourism: Information Session
May 23, 2023; 10 a.m. (Mountain)
Join us for an information session on the Professional Certificate in Cultural Heritage Tourism offered by the George Washington University International Institute of Tourism Studies (GW) in partnership with AIANTA. This 7-week online program provides tourism entrepreneurs and community leaders with the tools to identify and develop tourism assets.
During this information session, GW Program Manager, Stephanie Westhelle, will provide an overview of program content, structure and time commitment. Next, session participants will have the opportunity to hear from two of the program instructors, Judy Walden and Kristin Lamoureux. Judy teaches the Intro to Cultural Heritage Tourism course and will discuss examples of cultural heritage tourism and their importance to tribal communities. This will include a highlight of recent trends and statistics associated with cultural heritage tourism. Kristin teaches the Tourism Planning & Management Course and will discuss tools that participants can use to engage their communities in cultural heritage tourism planning processes. These processes include assessing tourism potential, determining readiness, evaluating costs and benefits of development, and introducing local tourism management models.
There will be an opportunity for Q&A near the end of the information session.
Speakers/Panelists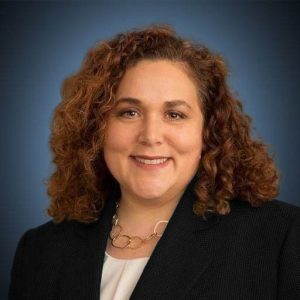 Dr. Kristin Lamoureux, Collegiate Professor of Tourism and Hospitality Management, Virginia Tech University
Dr. Kristin Lamoureux is an accomplished hospitality and tourism professional with over 20 years of experience as an educator, researcher and consultant in tourism and hospitality, tourism development, destination management and marketing, hospitality management, marketing, strategic planning and research. She is recognized for her work with in tourism education, international development and tourism destination management organizations, economic development, strategic management, indigenous issues, policy and international development. She has a proven track record in engaging with industry, fostering collaboration and transforming real life experience into high quality education. She has successfully maintained both a strong commitment to learning that is both applied and theoretical, while at the same time, remaining constantly active in industry. She holds a Ph.D. in Strategic Planning and Public Policy. Most recently, she serves as a Collegiate Professor of Tourism and Hospitality Management at Virginia Tech University. Prior to VT, she served as the Associate Dean of the Jonathan M. Tisch Center for Hospitality and Tourism within the School of Professional Studies at New York University and Executive Director of the International Institute of Tourism Studies at George Washington University.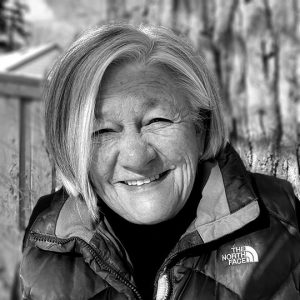 Judy Walden, Instructor, George Washington University

Judy Walden fosters lively public engagement that helps communities achieve a balance between the economic benefits of tourism and the ongoing protection of historical, cultural and natural civic treasures. She brings a rich collection of community success stories, rooted in her broad on-the-ground tourism experience. Judy has designed specialized cultural experiences for international travelers, facilitated Share Your Heritage workshops in Alaska for the National Trust for Historic Preservation, and helped Washington state regions capitalize on their rich culinary tourism. She teaches cultural heritage tourism online for George Washington University, with a national reach that includes tribal members who are developing cultural travel. She currently is working with five communities to fold cultural heritage experiences into an 82-mile, high-elevation bicycle ride.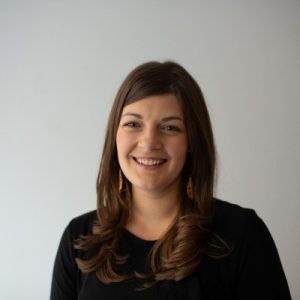 Stephanie Westhelle, Program Manager, George Washington University

Stephanie Westhelle is the Head of the Tourism Action Coalition for a Sustainable Ocean (TACSO) and the International Institute of Tourism Studies' Strategic Program Advisor. She guides destinations and organizations to achieve sustainable, regenerative and resilient products. Leveraging her 15 years of experience in tourism and the food and beverage industry, Stephanie's strategic direction has helped shape products and partnerships across the globe. Her work has included Marriott International, Starwood Hotels and Resorts, Hyatt Hotels, Theo Chocolate, Starbucks, Fairtrade International, Mondalez, and Ben & Jerry's.
Moderator(s)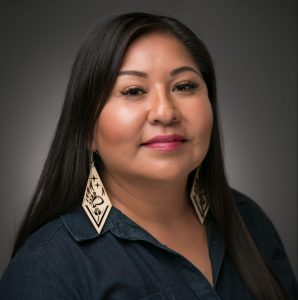 Bianca Mitchell, Education Manager, AIANTA
Bianca Mitchell (Pueblo of Acoma) joins AIANTA as the organization's Education Manager. With an extensive background in events management, donor development, communications and marketing, Bianca brings years of experience to AIANTA. In her role as the Education Manager, she will identify, develop, implement, market and promote technical assistance and training programs, webinars and certificate programming. Bianca's goal is to assist in growing and enhancing the program model for and with AIANTA.