Webinar: Healthy One Bite at a Time with Native Food & Plants
Healthy One Bite at a Time with Native Food & Plants
February 21, 2023; 10 a.m. (Mountain)
Join us as we learn from three leading Native Food experts: Tiana Suazo, Executive Director of the Red Willow Center in Taos Pueblo, NM; Chef Jessica Walks First with Ketapanen Kitchen and the Seed to Feed Native Food Initiative in Chicago, IL; and Spring Alaska Schreiner is the owner and Principal Ecologist-Indigenous Agriculturalist of Sakari Farms in Bend, OR. Learn how these experts are working towards Indigenous food sovereignty for their communities through the revitalization of traditional healthy food practices.
Eating your way to a healthier body and mind can be achieved. Studies show that the food's nutrient density is higher when the produce is harvested at a peak ripened state. Once the food is picked, its sugars become starch, and the nutrient value diminishes. Let's hear from our expert guest presenters about Getting Healthy One Bite at a Time. How can you integrate the information into your agritourism enterprise?
Inviting guests to your agricultural enterprise to learn more about growing, harvesting and preparing native foods is a great way to increase on-farm sales and improve the health of your community.
Speakers
​
Tiana Suazo (Taos/Jemez Pueblo), Executive Director, Red Willow Center
Tiana Suazo, B.A., is the Executive Director of the Red Willow Center in Taos Pueblo, NM. The mission of Red Willow Center (RWC) is to reclaim the agricultural heritage of Taos Pueblo and restore its traditional food systems. With the help of her team, Suazo is able to work towards accomplishing this mission through the RWC's farm, farmers market, and youth internship programs. Suazo, a graduate of Santa Fe Indian School and Fort Lewis College in Durango, Colorado, serves on the board of Ogallala Commons (OC), in Nazareth, Texas and is an active member in her community of Taos Pueblo. Ogallala Commons focuses on community development in the eight states touched by the Ogallala Aquifer: Texas, New Mexico, Colorado, Kansas, Oklahoma, Nebraska, North Dakota, and South Dakota. Suazo firmly believes that by empowering and supporting indigenous youth, we can change the future.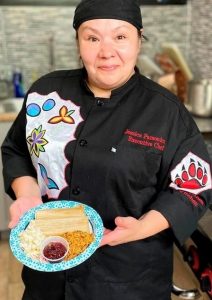 Chef Walks First Jessica Pamonicutt (Menominee), Owner and Executive Chef
, Ketapanen Kitchen
Chef Walks First Jessica Pamonicutt is Chicago's first Native American executive chef. Before its closure, she attended Le Cordon Bleu College of Culinary Arts in Chicago, but her earliest culinary education was from cooking with her mother. "For Native people, cooking and sharing meals and food itself is part of everything we do," Walks First said. "When you grow up in a communal setting, there are many events. And anytime we'd go to these events, I would help in the kitchen. It's always been second nature to me."
Chef Jessica's additional passion is to see a food sovereignty program developed in Chicago, Illinois. She is part of the Seed to Feed Initiative, teaching community members how to identify, harvest, grow and cook Indigenous foods is a great way to restore our food systems. We currently have three small garden spaces in the Chicagoland area, but that is not enough! A community-owned and operated farm/garden space where we could grow and feed the community would be a dream come true. And I know it will happen one day soon.
Walks First, a member of the Menominee tribe of Wisconsin, started Ketapanen Kitchen, her catering business, seven years ago. Ketapanen has since "exploded."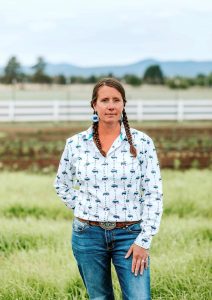 Spring Alaska Schreirner (Inupiaq lineage), Owner and Principal Ecologist-Indigenous Agriculturalist
, Sakari Farms
Upingaksraq (the time when the ice breaks)- Spring Alaska Schreiner is the owner and Principal Ecologist-Indigenous Agriculturalist of Sakari Farms. I am an enrolled member and shareholder of the Chugach Alaska Native Corporation and Valdez Native Tribe. Inupiaq lineage allows a unique/diverse cultural perspective of the use of historical food systems ranging from Alaska to Oregon and regional tribal lands on Turtle Island. Spring serves on multiple regional and national agricultural boards and educational committees and advocates for local farmers and tribal members. Spring received the 2019 NASDA Women Farm to Food Award, and more recently, the recipient of the 2021 Na'ahlee Tribal Fellowship and the 2022 Ecotrust Indigenous Leadership Award for the PNW. I participate in the USDA Indian Agricultural Council, Made by Native American Export Food Program, Indigenous Seed Keepers Network, Native American Food Sovereignty Alliance, American Indian Housing Authority, PNW Intertribal Food Sovereignty Coalition, and many other regional policy based boards and committees.
Speaker/Moderator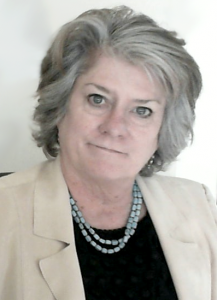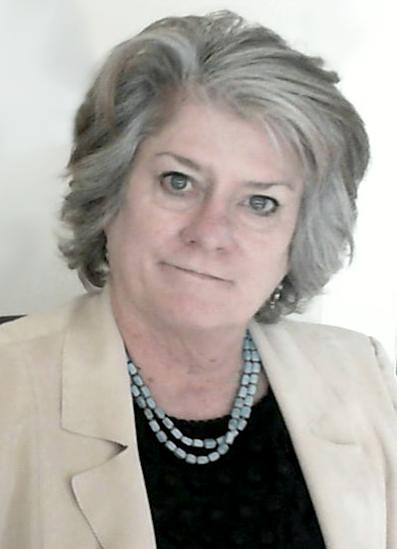 Kelli Hepler
Agritourism Specialist
Kelli Hepler is a Colorado-based agritourism developer and marketing consultant. She has worked in tourism for 35 years running her own business promoting and developing tourism products for clients and organizations. Kelli has been an active part of agritourism development for 20 years creating award winning programs and working to create clearer paths for agritourism business. Kelli has been working with farmers and ranchers to create agritourism programs that connect their guest to the land and the food they produce. Educational tours, farm-to-table dinners, special events and product development are part of her focus.