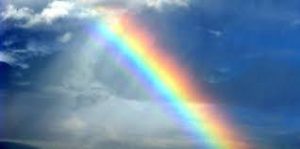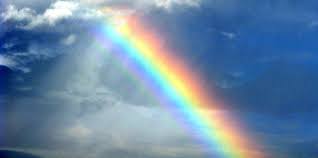 Dear AIANTA Friends and Family:
I know you have received numerous communications about COVID-19. I have been reading them as well – and know more than I ever thought I would about social distancing and procedures for shutting our offices and lives down. We are in unknown territory and it is hard to calibrate our thoughts and actions.
A few years back, my son's appendix ruptured. The first surgery was unsuccessful and as they wheeled him into the second surgery, my heart was held in an agonizing pain – I didn't know how to calibrate my thoughts or my actions. I looked to the Sierra Nevada Mountains – my home, in prayer. At that moment, above those majestic mountains, a rainbow appeared. My heart opened; I knew Creator had heard our prayers and everything was going to be okay. We, as a people, often look for signs such as the rainbow, the hawks or eagles that bless us. I am now praying for the health and well-being of all of you and the people around the world, that you may see your sign of blessings.
As AIANTA looks to the future, we start with our children, our families and our communities. We will stand together, as we have always done, holding onto the threads that connect us – despite the challenges we face and will face in the future.
At the heart of Cultural Heritage Tourism is perpetuation of our cultures – not just for sharing with visitors – but for our children, our families and our communities. Tourism represents 10% of the global economy – and we will need to calibrate our thoughts and actions toward rebuilding.
We are working to ensure that AIANTA's response is based on the needs as voiced by our tribal and Native Hawaiian partners. There is urgency to this request. We, like every other industry, must mobilize and respond to the challenges we face in the short-term and those we will face in the months and years to come. We need those in Congress to hear Indian Country's concerns as the situation with the virus in our nation continues to shift daily.
The survey link below is my call to you to help AIANTA calibrate towards rebuilding what we have fought so hard to grow. If I could, I would be in each of your communities, asking you in person what you need right now, and what you will need in the months to come. In place of that journey I wish I could take, please share your thoughts through the survey below.
Please know that the AIANTA Family is here to help and to advocate for your needs.
Sherry L. Rupert, Chief Executive Officer
American Indian Alaska Native Tourism Association (AIANTA)