Informational Webinar: AIANTA/USFS FY 2023 Request for Proposals
Informational Webinar: AIANTA/USFS FY 2023 Request for Proposals
June 29, 2023; 1 p.m. (Mountain)
AIANTA and the U.S. Forest Service will host an informational webinar regarding the Request for Proposals for NATIVE Act Tribal Projects and Initiatives on or Adjacent to U.S. Forest Service Managed Lands. The webinar will include a panel of past grantees and a question and answer session specific to types of projects, timelines, the application process and implementation.
Speakers/Panelists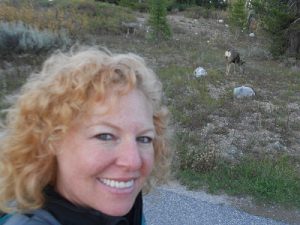 Toby Bloom, National Program Manager, Travel, Tourism and Interpretation, USDA Forest Service
Toby Bloom is the Forest Service National Program Manager for Tourism and Interpretation. Her portfolio includes strengthening recreation economies in forest gateway communities; working with Tribes to promote authentic interpretation and responsible visitation to native heritage sites; innovative public lands and health partnerships; the National Forest Explorer Mobile App; and working with Interpretive Associations to improve visitor experience on the National Forests. Toby believes in nature as a key aspect of a healthy life, and was the first Forest Service employee to become a certified Nature and Forest Therapy Guide in January 2019. As a Program Specialist for FS International Programs, and before joining FS, she worked with local communities to develop ecotourism projects in Latin America and the Caribbean. Toby started her career in tourism and interpretation as a tour guide through the US, Canada, and Mexico. Her master's degree is in Sustainable International Development with a focus on ecotourism from Brandeis University.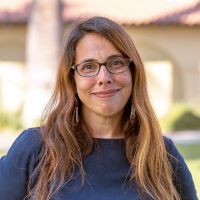 Joelene Tamm (Squaxin Island), Natural Resources Director, La Jolla Band of Luiseño Indians
Joelene Tamm is a Squaxin Island Tribal Member and the Natural Resources Director with the La Jolla Band of Luiseño Indians. She is also a graduate entomology student researcher at the University of California Riverside. Joelene started volunteering with the La Jolla Indians four years ago, working on tree mortality problems, but ended up putting together a department that seeks to manage tribal forests in efforts to support cultural needs, biodiversity, tribal capacity, and community job skills, while reducing negative impacts from recreational activity.
Moderator(s)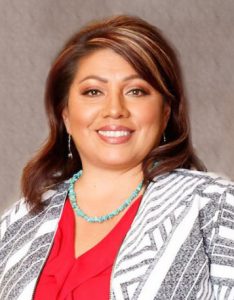 Sherry L. Rupert, Chief Executive Officer
AIANTA CEO Sherry L. Rupert (Paiute/Washoe) has nearly two decades of executive-level experience managing and promoting Native American tourism. Since joining AIANTA as CEO in 2019, she has spearheaded several initiatives, including the organization's groundbreaking new Tribal Agritourism program and overseeing AIANTA's first-ever virtual American Indian Tourism Conference, which drew a record number of registrants in 2020.
As CEO of the only national association dedicated to indigenous tourism, she is the leading voice when it comes to advocating for travel and tourism as a significant economic driver in tribal nations. She also holds leadership positions on various national boards including the Board of Directors for the U.S. Travel Association, the America250 Hospitality and Tourism Advisory Committee and the Office of National Marine Sanctuary System (ONMS) Business Advisory Council under the National Oceanic and Atmospheric Administration, Department of Commerce.
Under her leadership, she launched the Economic Impact of U.S. Indigenous Tourism Businesses, the first-ever ever study of its kind. She also curates a robust educational program for tribes and indigenous-owned hospitality enterprises around the country. Prior to assuming the role of CEO, she served as President of AIANTA's Board of Directors since 2010. During that time, she was instrumental in working with Congress to pass the Native American Tourism and Improving Visitor Experience (NATIVE) Act.
Rupert was formerly the Executive Director of the State of Nevada Indian Commission, where she reported directly to the Governor of Nevada to serve as a liaison to the state's 27 tribes, bands and colonies. During her tenure, she developed the Nevada Indian Territory initiative and won awards and accolades for her work in preserving the site of the Stewart Indian School as a museum and cultural center.