Living and Creating in an Inspirational Setting: Artist Residency Programs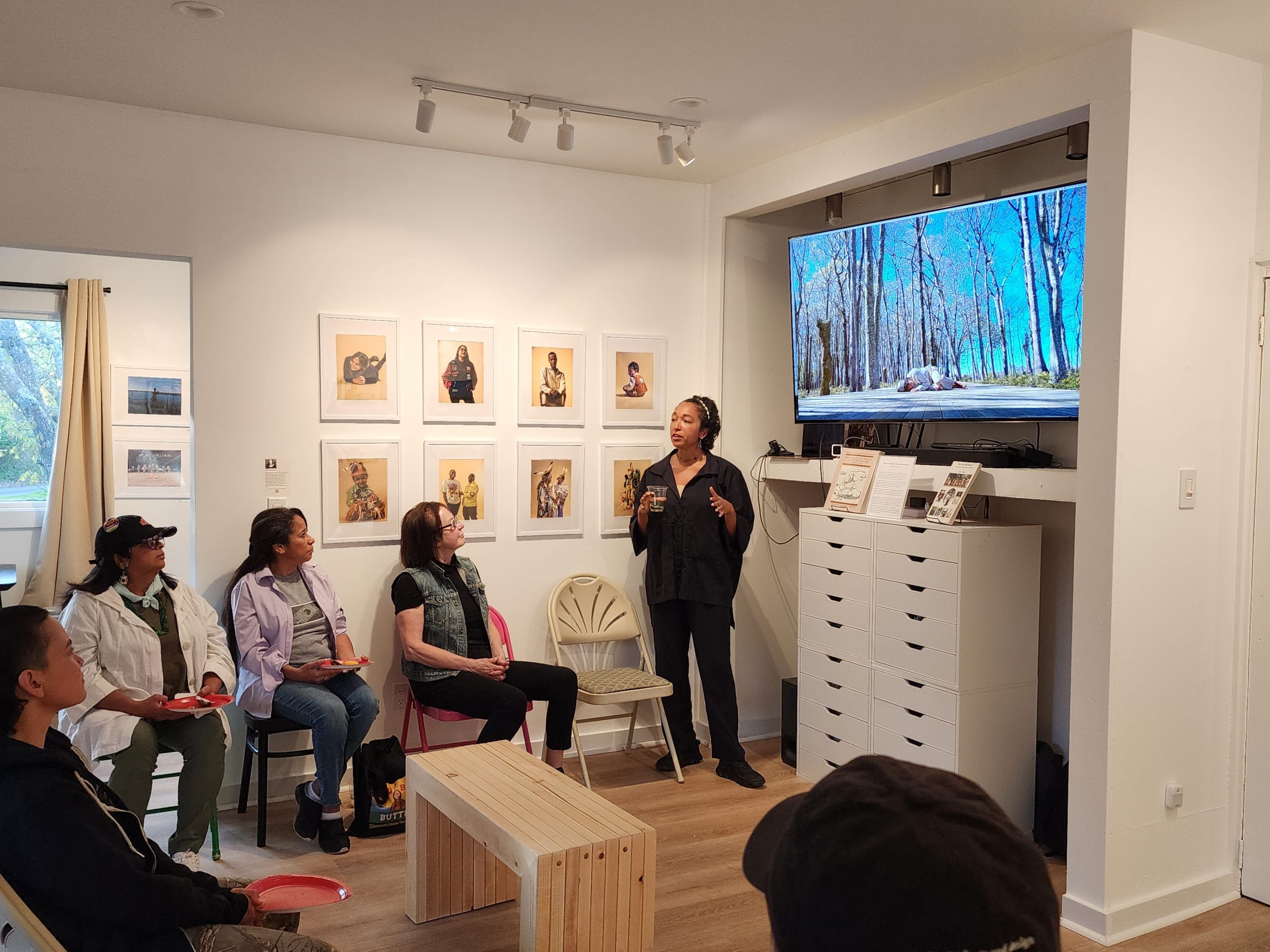 Living and Creating in an Inspirational Setting: Artist Residency Programs
June 13, 2023; 10 a.m. (Mountain)
Artist residencies provide artists and creative professionals the time, space and resources to work, individually or collectively. Galleries, cultural centers and arts organizations offer various kinds of residencies across the country. Through immersive experiences, residencies invite artists to explore new perspectives on National Parks or Wildlife areas, foster collaboration and inspiration within collective studios or provide emerging artists with the opportunity to develop and showcase new works in gallery or theater settings. Consider building an artist residency in your community. We'll hear firsthand accounts of these diverse residency models and their impact on the participating artists, as well as resources to create a residency program.
Speakers/Panelists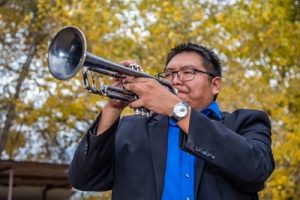 Delbert Anderson (Diné),  Professional Musician
Delbert Anderson (Diné) creates Diné inspired musical pathways. Anderson preserves his cultural music by creating a foundation of new Diné melodies and fuses them through jazz, jam and funk. Each path serves Indigenous culture through stories, healing, history and collaboration. Anderson has been featured on The New York Times, JazzTimes, Grammy.com, NASA, NPR Music Top 10, Smithsonian Magazine, Yahoo/Mic.com, TEDx, PBS, FNX Television and much more. Anderson has been awarded the Cultural Capital Fellowship 2023 from First Peoples Fund, Jazz Road Touring Grant 2023 from South Arts, Arts Forward 2022 funded by the Andrew W. Mellon Foundation, 2021-22 Presenters Consortium for Jazz Award from Chamber Music America funded by the Doris Duke Charitable Foundation, 2022 Collective Spirit Award by First Peoples Fund, 2022 Jazz Road Creative Residency from South Arts funded by Doris Duke Charitable Foundation and the Andrew W. Mellon Foundation, 2021 Emerging/Leaders of Color Program from Western States Arts Federation and the 2019-22 Native Launchpad Award by Advancing Indigenous Performance with Western Arts Alliance. Delbert Anderson is currently serving as New Mexico Arts Commissioner at New Mexico Department of Cultural Affairs and as the President/CEO at the San Juan Jazz Society. He is on the Conference Committee at the Western Arts Alliance, and is also Artistic Director at DDAT Management, Inc.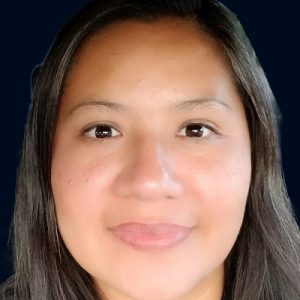 Audrey Jacob (Choctaw), Director of Art Choctaw Nation of Oklahoma Cultural Center
Director of Art for the Choctaw Nation, Audrey Jacob wears a lot of hats at the Choctaw Cultural Center. The Choctaw Cultural Center is dedicated to exploring, preserving, and showcasing the culture and history of the Choctaw people. Audrey has worked with the Tribe in Cultural programs and Education for many years.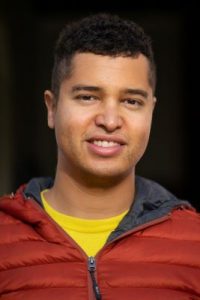 Jeremy Dennis (Shinnecock), Lead Artist & Founder Ma's House & BIPOC Art Studio, Inc.
Jeremy Dennis (Shinnecock) is a contemporary fine art photographer, an enrolled Tribal Member of the Shinnecock Indian Nation in Southampton, NY, and lead artist and founder of the non-profit Ma's House & BIPOC Art Studio, Inc. In his work, he explores Indigenous identity, culture and assimilation. Dennis holds an MFA from Pennsylvania State University, State College, PA and a BA in Studio Art from Stony Brook University, NY. He currently lives and works in Southampton, New York on the Shinnecock Indian Reservation. He will be joining us to tell us about the residency program creaded for BIPOC at Ma's House that he developed. Over 20 artists have participated in this Studio project since its inception.
Moderator(s)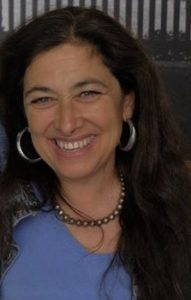 Melanie LaBorwit, Native Arts and Culture Coordinator
Melanie LaBorwit comes to AIANTA with over 30 years of experience working with museums and developing public sector programs celebrating regional traditional heritage and culture. She will be working to grow partnerships with Native American artists and regional museums, galleries and cultural centers to raise visibility and access for cultural tribal resources. She will work to empower Native American artists and develop their markets and elevate awareness of the role that Native arts play in regional economic development as a vibrant part of the present and future of tribal communities.
LaBorwit graduated from Georgetown University with a double major in History and Fine Arts and continued her graduate work at Indiana University's Folklore Institute. She has worked closely with the Native American community over the years working in a crosscultural education project on the Navajo reservation in Arizona, as State Folk Art and Folklife Coordinator in South Dakota, and most recently, as Museum Educator with the New Mexico History Museum.