National Travel and Tourism Week

The Future of Travel (#NTTW, #FutureOfTravel)
Once a year, led by the U.S. Travel Association, the nation's hospitality industry comes together to celebrate National Travel and Tourism Week, which highlights the awesome strength and importance of the U.S. travel industry. This year's celebration takes place May 1-7, 2022.
This year's theme, the Future of Travel, recognizes the vital role tourism can and will play in restoring our communities and indigenous-owned hospitality businesses.
One thing we've all learned is the huge economic importance of the travel industry. Globally, the tourism industry made up 10 percent of the world's GDP and was worth nearly $9 trillion.
In the US, tourism receipts plunged 42 percent last year (nearly $500 billion) from 2019, which has cost the U.S. economy a total $1.1 trillion in economic output. Hospitality industry employment plunged 34 percent in the U.S., for a total loss of more than 5.5 million direct and indirect jobs.
These numbers are almost too large to comprehend on an individual level, but locally the effects have been seen in furloughed jobs due to closures in casinos, local, state and national parks, restaurants and eateries. These closures and the subsequent loss in revenues and taxes related to the closures have been debilitating to communities in ways that stretch well beyond the tourism industry, impacting healthcare, school programs, elder care, public health and safety, education and so much more.
Native tourism alone generates more than $14 billion in receipts. 
Which is why it is CRITICAL communities come together with one strong voice to herald the economic importance of tourism to tribal leaders, elected officials, community leaders and anyone that plays a role in the health and well-being of Native communities.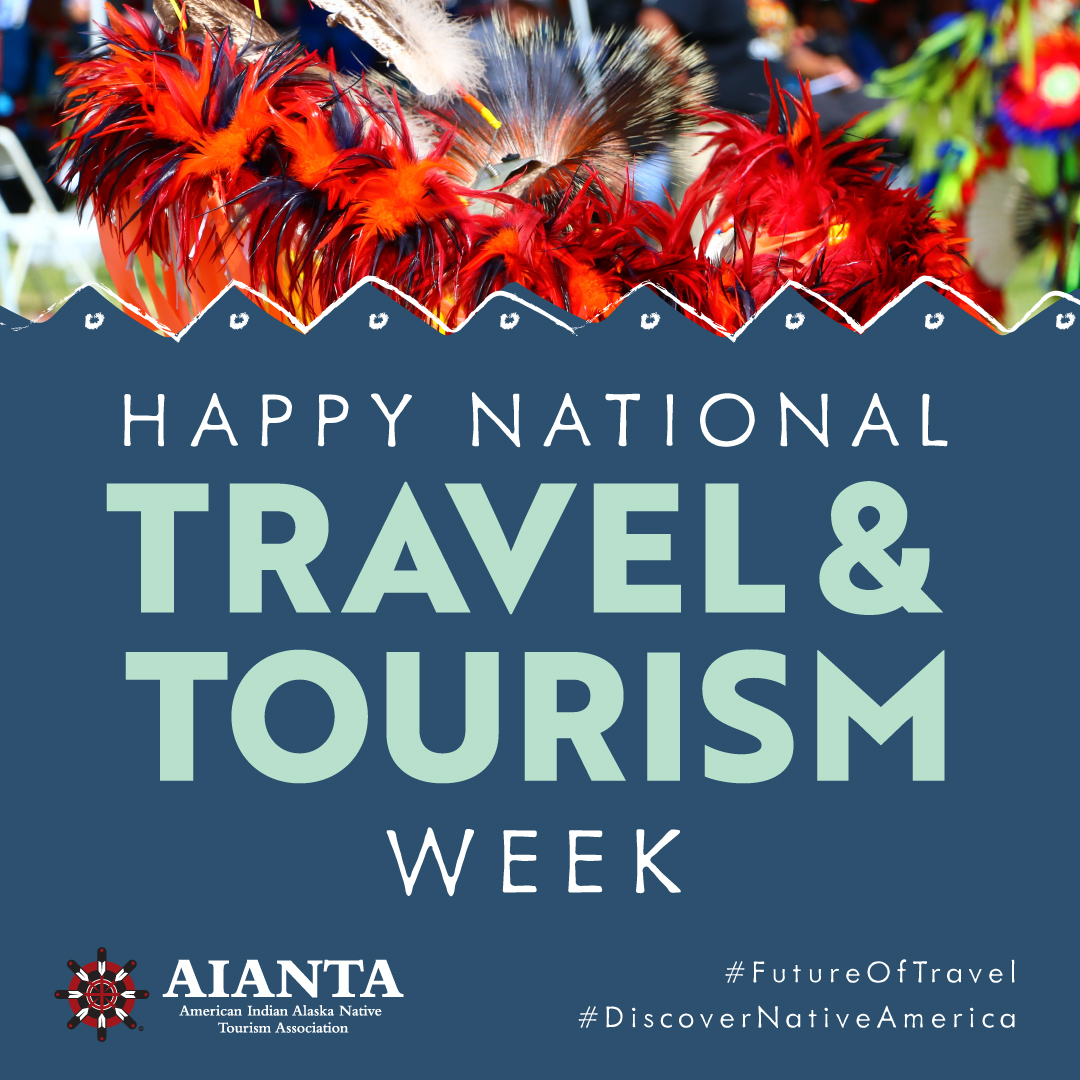 Unite Behind the #FutureOfTravel
Activity: Schedule a week's worth of social media posts on cultural tourism experiences available in your community. Don't forget to add the hashtags #FutureOfTravel, #NTTW2022, #AIANTA and #DiscoverNativeAmerica.
#MeatlessMonday
Activity: Corns, beans, squash, berries and more. These staples of many Native cuisines are becoming increasingly sought after by local and international visitors. Which local eateries in your communities are a favorite? Be sure to celebrate them on social media (and give AIANTA a heads up as well.)
Resources: Check out AIANTA's free, on-demand webinar Native Chefs Explore Food Sovereignty featuring Vincent Medina (Chochenyo Ohlone), and Louis Trevino (Rumsen Ohlone), who co-own the mak-'amham/Café Ohlone in the San Francisco and Monterey Bay area.
Or view AIANTA's round up of holiday-inspired cuisine featuring Native ingredients and recipes.
The #FutureOfTravel is Facilitating Recovery
Activity: Contact your local newspaper, radio station and/or tribal newsletter and submit an op-ed detailing just why tourism is so important to your community.
#TourGuideTuesday
Activity: The collective knowledge of cultural heritage professionals, Tribal Heritage Preservation Officers and tribal elders are incalculable. Preserving and sharing this knowledge with the next generation is a sacred duty, but it can be equally important to impart some of this knowledge to area visitors. Today, celebrate your culture bearers with a shout out on social media a quick personal thank you.
Resources: For those individuals who are interested in working with visitors, especially those in the business of guiding groups, encourage them to get listed on AIANTA's Native American Tours page.
The #FutureOfTravel is Increasing Global Competitiveness
Activity: Contact lawmakers, community leaders, association officials and elected representatives to remind them how important a robust tourism industry is to restoring local jobs. Don't forget to copy your tribal leadership, maybe they need reminding as well.
Find more information on the importance of AIANTA's impact.
Resources: Elected Official Guide to NTTW
#WomanWednesday
Activity: For tourism, women are an economic powerhouse. When it comes to travel buying, women reportedly make 85  percent of all travel decisions. Women also make up a proportionately larger percentage of tourism employment than almost any other industry. Today, celebrate the women helping advance your hospitality industry.
Resources: Check out AIANTA's women's history month blog post for inspiration.
The #FutureOfTravel is Rebuilding America's Workforce
Activity: Your tribal businesses are important to the community, but celebrating the efforts of the individuals who are helping spread the word is also good for the economy. Contact your lawmakers to share how restoring travel creates jobs or highlight the faces of travel in your org/destination to demonstrate the benefits of a travel career.
Today post a blog post or a social media shout out to the local businesses who are exceling at driving your cultural heritage messaging.
The #FutureOfTravel is More Inclusive
Activity: Write a Land Acknowledgement and post it on your website so local industry representatives can use it when holding meetings at your Native casinos, hotels and other locations.
Resource: Ready to re-connect with your travel and hospitality colleagues? Save the date for the American Indian Tourism Conference, October 24-27, 2022, in Funner, California.
#FoodieFriday
Activity: Recent global events have lead to an increased awareness of #FoodSovereignty, especially with rural Native communities. Food sovereignty can play an important role in tourism, especially agritourism, as travelers form a closer relationship with where their food comes from. Today, celebrate your food producers, farmers, ranchers, fisherman, community gardeners, and all the others with a a blog post or a shout out on social media.
Resources: Download AIANTA's Case Studies in Tribal Agritourism guide to be inspired by Native producers finding success in agritourism. Already providing top-quality food products? Be sure your producers secure a free listing at the Producers Directory published by American Indian Foods.
The #FutureOfTravel is In-Person
Activity: Post a blog about the new and exciting places to visit in your community this year.
Resource: Need inspiration? Check out AIANTA's What's New in Native Tourism blog post to get you started.
Celebrate the #FutureOfTravel
Activity: Congratulations. Your efforts this week have helped re-enforce the economic importance of the tourism and hospitality industry. Take a moment to pat yourselves on the back for all you do for your communities.
Need a reminder for next year's National Travel and Tourism Week? Sign up for AIANTA's newsletters now.
Bureau of Indian Affairs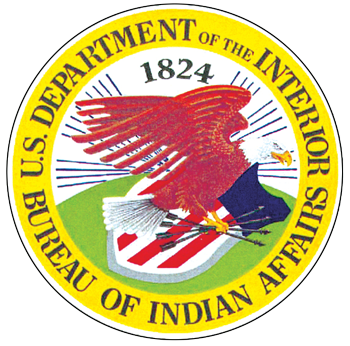 Juan Bautista de Anza National Historic Trail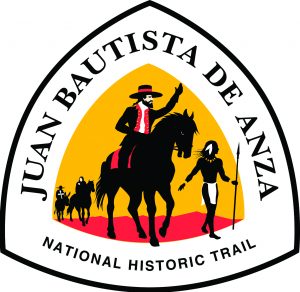 Native American Agriculture Fund

Lewis & Clark National Historic Trail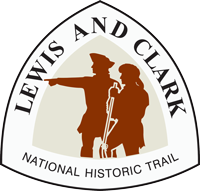 Bureau of Land Management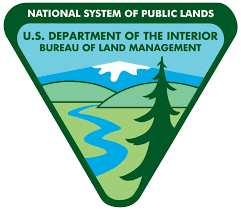 National Endowment of the Arts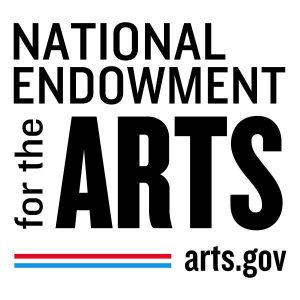 National Park Service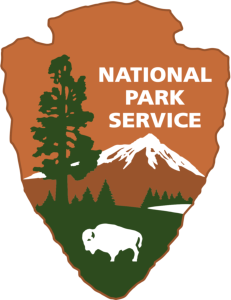 United States Forest Service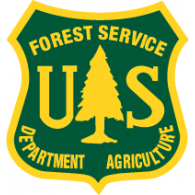 Bureau of Indian Affairs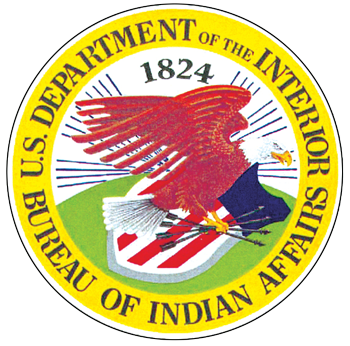 Juan Bautista de Anza National Historic Trail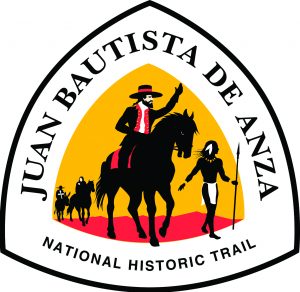 Native American Agriculture Fund

Lewis & Clark National Historic Trail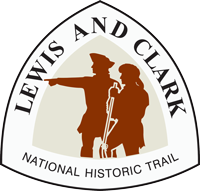 Bureau of Land Management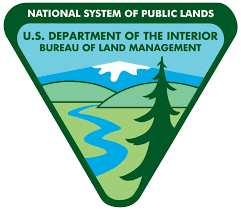 National Endowment of the Arts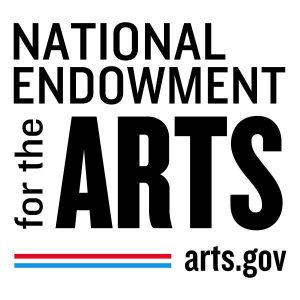 National Park Service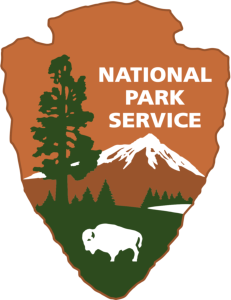 United States Forest Service