"Spirit Song" now Available on GoUSA TV
FOR IMMEDIATE RELEASE
Short film shows how Native American music influences America's people and places
WASHINGTON, DC – NOV. 16, 2018 – "Spirit Song" – a 22-minute film inspired by the album "Voices of the Guardians" by Native American singer-songwriter Gareth Laffely and Emmy Award-winning composer/producer Lance Bendiksen – is now available on GoUSA TV to coincide with Native American Heritage Month. The film explores the sounds and songs of Native American sacred places across the United States and allows viewers the opportunity to better understand their local cultures and stories.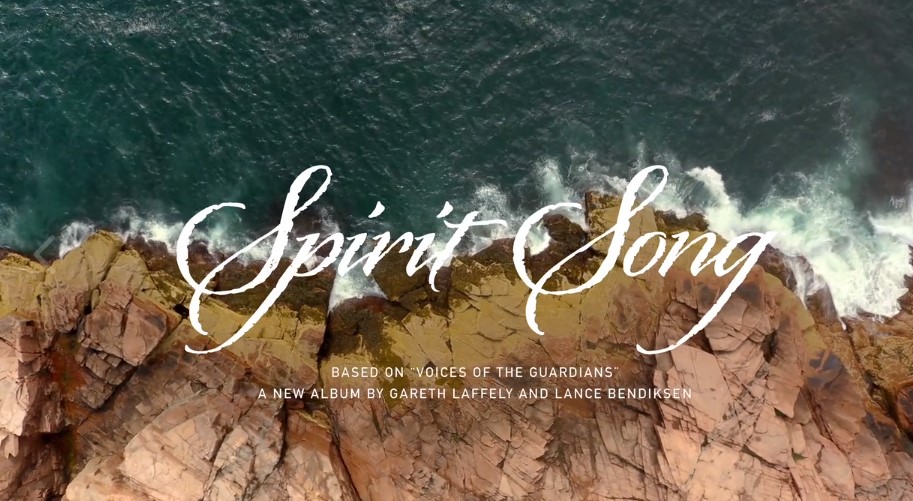 Viewers learn how Native American tradition and music influences local culture as the film explores the tales behind the singing river in the Alabama town of Muscle Shoals, the thunder hole in Acadia, Maine, and the Totem Bight State Park in Ketchikan, Alaska, and more.
"As we looked for ways to tell our international guests the unique stories of the towns and cities across the United States, we found music resonates across all languages," said Brand USA President and CEO Chris Thompson. "Native American culture has a large influence across our country, all the way from Maine to Alaska, and 'Spirit Song' helps us share that with the world."
The release of the film in November coincides with Native American Heritage Month, which was originally declared by the federal government in 1990 to encourage education and improve awareness of Native American history, culture and contemporary issues, to better assist them in their jobs and for overall awareness.
"We are excited to see Brand USA include the sounds and songs of Native American sacred areas across the United States in the new film Spirit Song," said Camille Ferguson, Executive Director of the American Indian Alaska Native Tourism Association (AIANTA). "When talented Gareth Laffely, the film's narrator says 'Native America is so powerful and we want that [legacy to continue] but we also want people to know who we are today,' that sentiment perfectly encapsulates AIANTA's vision to showcase Native American cultures as active, thriving components of the American landscape. Highlighting these cultures through ancient songs blended with contemporary rhythms provides a powerful motivator to see America through the lens of a Native American narrator."
GoUSA TV is a first-of-its-kind connected TV network launched by Brand USA, the destination marketing organization for the United States, and is dedicated to delivering real, authentic, and on-demand video content about travel experiences in the United States.
Earlier this month, Brand USA launched the GoUSA TV app available to Apple users via this link or by searching for "GoUSA TV" in the App Store. Android users can download the app via this link or by searching for "GoUSA TV" in the Google Play Store. As GoUSA TV's global audience grows, the app will enable Brand USA to strategically curate and distribute video content across several categories, including the Great Outdoors, Road Trips, Food & Drink, and Culture & Events. When the app launched, Brand USA Chief Marketing Officer Tom Garzilli stated, "Streaming our content to millions of travelers through just a few taps of their finger is an exciting evolution of our strategy to deliver real, authentic storytelling that can inspire travel to the USA."
View the trailer for Spirit Song on Vimeo.
About GoUSA TV
Because every place has a story. Imagine a channel that features a constant source of authentic, compelling, and entertaining travel stories from across the USA. GoUSA TV is the premier destination to discover all the possibilities the USA has to offer told from the diverse perspectives of real people. Welcome to GoUSA TV.
GoUSA TV is powered by Brand USA, the destination marketing organization for the United States, and is available for download on your iOS or Android phone or on Roku, Apple TV, and Amazon Fire TV.
About Brand USA
Brand USA, the destination marketing organization for the United States, was established by the Travel Promotion Act as the nation's first public-private partnership to promote the United States as a premier travel destination and to communicate U.S. travel policies and procedures to worldwide travelers. The organization's mission is to increase international visitation to the USA in order to fuel the U.S. economy and enhance the image of the United States worldwide. Formed as the Corporation for Travel Promotion in 2010, the public-private entity began operations in May 2011 and does business as Brand USA. According to studies by Oxford Economics, over the past five years ,Brand USA's marketing initiatives have helped welcome 5.4 million incremental visitors to the USA, benefiting the U.S. economy with more than $38 billion in total economic impact and supporting, on average, more than 51,000 incremental jobs a year.
For industry or partner information about Brand USA, visit TheBrandUSA.com. To discover more about the USA and the boundless diversity of American travel experiences and authentic, rich culture, please visit Brand USA's consumer website VisitTheUSA.com and follow Visit The USA on Facebook, Twitter, and Instagram.
About AIANTA
For more than two decades, the American Indian Alaska Native Tourism Association (AIANTA) has served as the national center for providing tourism and recreational travel technical assistance, training and capacity building to American Indian nations. AIANTA is a 501(c)(3) national nonprofit association of Native American tribes and tribal businesses and was incorporated in 2002 to advance Indian Country tourism. AIANTA's mission is to define, introduce, grow and sustain American Indian and Alaska Native tourism that honors traditions and values.
###
Contact Information
Brand USA
Monica Ceballos
mceballos@thebrandusa.com
1 202.735.2320
Colleen Mangone
cmangone@thebrandusa.com
1 202.793.6376
AIANTA
Monica Poling
mpoling@AIANTA.org
1 505. 724.3578