Award-Winning Native American Performers to Take the Stage at 20th Annual AITC

Whether it's exploring ancient melodies or riffing on brand new blues-rock themes, the upcoming American Indian Tourism Conference in Albuquerque, New Mexico, will feature some of the most iconic and sought-out Native American entertainers.
Performers represent the best of the best, including Grammy-nominated Apache/Navajo performer Joe Tohonnie, Jr., with his White Mountain Apache Spirit Dancers and the beloved Levi Platero Band, which won a New Mexico Music Award for their blues single, "Take Me Back."
Performers include:
Levi Platero Band

Sunday, September 16, 2018; 3:30 – 6 p.m.
Following the AITC Golf Tournament
Sponsored by Navajo Nation Parks and Recreation
Hailing from the Navajo Nation, Levi Platero first emerged on the music scene with his family band, "The Plateros," a blues-rock trio that has been compared to Stevie Ray Vaughn, Los Lonely Boys and ZZ Top. After a decade of touring with his family, Platero formed a new band known for its blend of Texas Blues, Vintage Rock and Modern Guitar. In 2016, the band released the single "Take Me Back," which won the 2016 New Mexico Music Awards (NMMA) for Best Blues.
Laguna Dance Group
Tuesday, September 18, 2018; 10:00 a.m. – 10:30 a.m.
Break with Exhibitors; sponsored by Inn of the Mountain Gods;
Entertainment sponsored by Eastern Band of Cherokee Indians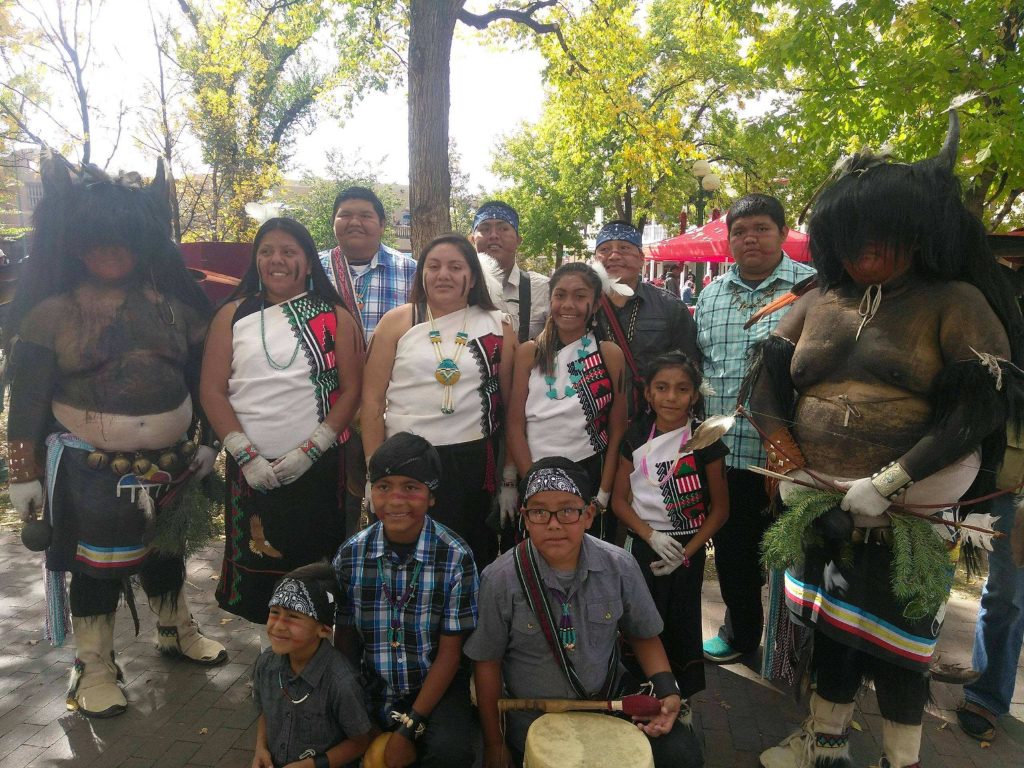 Established in 2017, the Laguna Dance Group is made up of 20+ family members. The group was formed through a mutual intersest in dancing and in sharing culture. The is quickly gaining a following in Southwest and has performed in various locations, including Chaco Canyon for Summer Solstice and Santa Fe for Indigenous Peoples Day. The Laguna Hopi Buffalo Group also earned a First Place Award in the Winslow Christmas Parade.
White Mountain Apache Crown Dancers
Tuesday, September 18, 2018; 3:15-3:45 p.m.
Break with Exhibitors, sponsored by Fort McDowell Yavapai Nation;
Entertainment sponsored by Oneida Nation
Wednesday, September 19, 2018; 10:30 a.m. – noon
Break with Exhibitors, sponsored by Port Madison Enterprises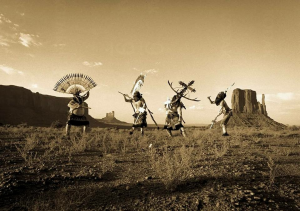 Joe Tohonnie, Jr., an Apache and Navajo from Whiteriver, Arizona, has been singing since age six. The two-time Grammy-nominated artist and NMMA-nominee and winner has received much acclaim throughout Indian Country for his individual music and for this dance group, the White Mountain Apache Spirit Dancers. Through their music and dances, the group demonstrates the importance and beauty of song and prayer and how joy, healing and respect can come from the spiritual way of the blessings.
Candice Byrd
Tuesday, September 18, 2018; 6 – 7:30 p.m.
2019 AITC Preview Reception
Sponsored by Cherokee Nation & Cherokee Business Enterprises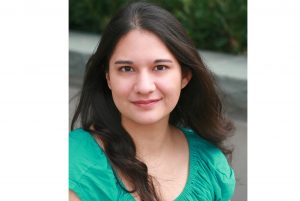 Storyteller and flute player Candice Byrd, the Cultural & Tourism Coordinator for Cherokee Nation Cultural Tourism, received an MFA in Performing Arts. She performs regularly in local schools within Cherokee Nation, the Cherokee Heritage Center and on a national level. Candice gratefully acknowledges her maternal grandmother Ardina Moore – also a storyteller, tribal historian, national award-winning textile (traditional & contemporary) artist, and Oklahoma Women's Hall of Fame inductee – as one of her greatest influences. In 2017, Candice was selected as the United States delegate to participate in Theatre for Young Audiences/ASSITEJ's International Theatre Festival Artist-in-Residency in Cape Town, South Africa.
Janelle Adair
Tuesday, September 18, 2018; 6 – 7:30 p.m.
2019 AITC Preview Reception
Sponsored by Cherokee Nation & Cherokee Business Enterprises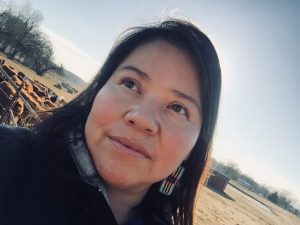 A full-blood Keetoowah Cherokee from Tahlequah, Oklahoma, Janelle Adair is the Interpretive Guide for Cherokee Nation Businesses Cultural Tourism Department. Janelle has been sharing her culture publicly since 1999 when she served as Miss Cherokee. As Miss Cherokee, her talent was traditional storytelling and she has been sharing stories ever since. Janelle's cultural presentations have taken her across the U.S. and she has presented to schools, at festivals, in workshops, and at conferences to groups as small as 3 or 4 to crowds as large as 500 people. She is very happy to be able to share her culture with visitors and locals alike on a daily basis and takes the most pride in being able to pass down the culture and traditions of her people to her son.
Cellicion Dance Group (Pueblo of Zuni)
Wednesday, September 19, 2018; 3:15-3:45 p.m.
Break with Exhibitors, sponsored by Quileute Oceanside Resort;
Entertainment sponsored by Tribal Solutions Group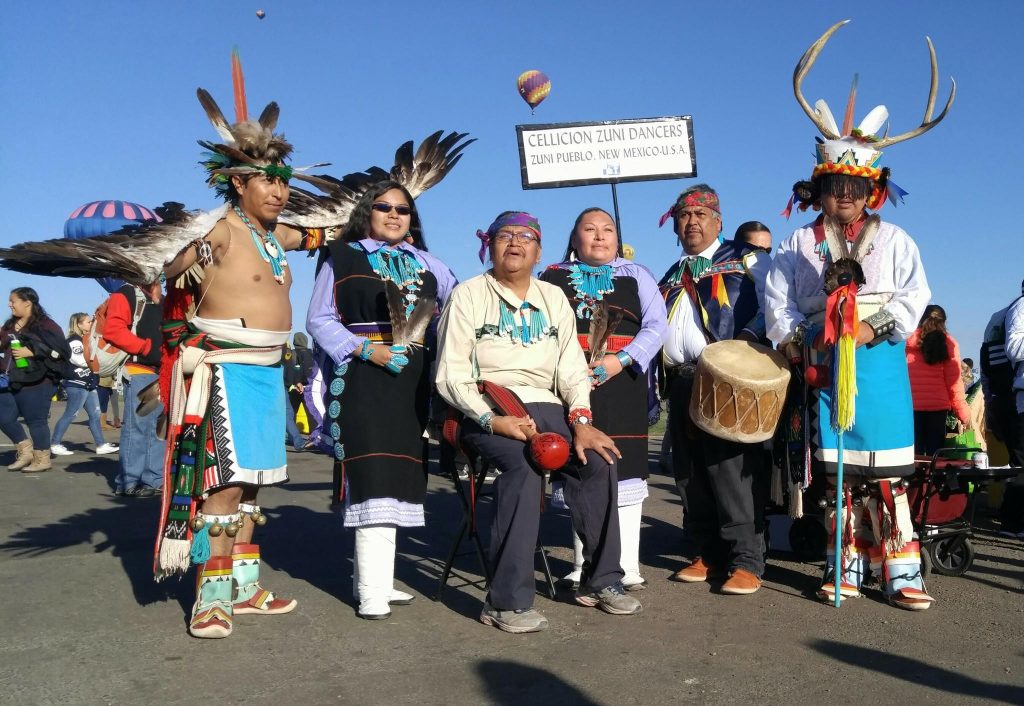 Under the direction of Fernando Cellicion, the Cellicion Dance Group has become one of the top professional touring Native dance companies in the United States. Featured at such notable venues as The Kennedy Center for the Performing Arts in Washington, D.C. and Carnegie Hall in New York City, the group has also performed at the Library of Congress where their songs were placed in the National Archives.
Known the world over for their performances of traditional Zuni social songs & dances, Cellicion Dance Group has performed in 32 countries. Founded by their late parents in 1983, the Cellicion Zuni Dancers consists of 15 family members, including second, third and fourth generation performers. Members of the group are all fluent in the Zuni language and in addition to their travel schedule, they are all active members in local community cultural events.
The Jir Project Band
Wednesday, September 19, 2018; 8:30 – 10:00 p.m
Enough Good People Awards Gala & Silent Auction
Dinner sponsored by Pueblo of Sandia
Entertainment sponsored by Navajo Parks & Recreation Department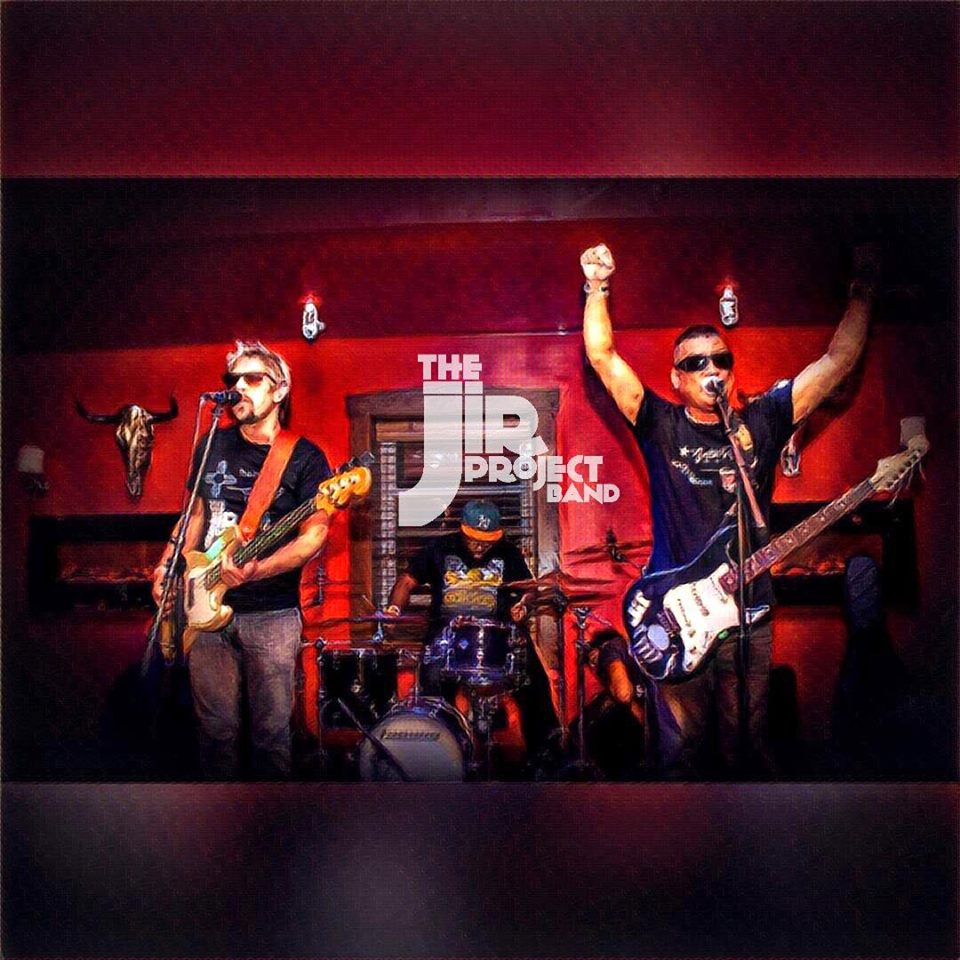 With a growing fan base across the Southwestern United States, the Jir Project Band has earned growing acclaim for their multi-dimensional blues-rock performances. Their sophomore release, "Sun Child" garnered a North American Indigenous Image Award for Outstanding Blues Album. Their 2016 album, "The Pueblo," which shares stories from the place they call home, was nominated for a New Mexico Music Award.
All performances are included, free of charge, with American Indian Tourism Conference registration. The conference, scheduled for September 17-20, 2018, at the Isleta Resort & Casino in Albuquerque, New Mexico, is the only national conference on Indian Country Tourism. Registration fees start at $475 for members of the American Indian Alaska Native Tourism Association (AIANTA), which produces the conference.