The American Indian Alaska Native Tourism Association Celebrates 25 Years as the Leader in Cultural Heritage Tourism and Announces Historic Name Change of National Conference at 25th Annual Event
FOR IMMEDIATE RELEASE

The American Indian Alaska Native Tourism Association Selects Awardees for Annual Excellence in Tourism Awards
Cherokee Nation Anna Mitchell Cultural and Welcome Center, First Americans Museum Solstice Equinox Event, Dineh Tours, and Shoshana Wasserman of the First Americans Museum are honored at the 2023 Excellence in Tourism Industry Awards
DURANT, Okla. (October 5, 2023) – The American Indian Alaska Native Tourism Association (AIANTA) recognized the best of travel and cultural tourism across Native Nations and communities at its annual Excellence in Tourism Industry Awards. Awardees were announced on October 4, 2023, at the 25th Annual American Indian Tourism Conference (newly named the American Indigenous Tourism Conference) held at the Choctaw Casino & Resort in Durant, Oklahoma.
"We are thrilled to recognize these renowned hospitality industry programs and professionals," said Sherry L. Rupert, AIANTA, Chief Executive Officer. "These honorees epitomize how Native cultural and heritage tourism programs can successfully attract visitors and grow economic development while celebrating their own heritage and culture, and we congratulate all the award recipients and nominees."
Every year, AIANTA, the only national organization dedicated to advancing cultural tourism in Native Nations and communities across the United States, recognizes enterprises and individuals in four categories: tribal destination of the year, best cultural heritage experience, excellence in customer service and industry professional of the year.
Tribal Destination of the Year: Cherokee Nation Anna Mitchell Cultural and Welcome Center – Named in honor of the late Cherokee National Treasure Anna Belle Sixkiller Mitchell, the center shares the history of both Cherokee Nation and the Vinita community, while honoring Mitchell's efforts to revitalize Cherokee pottery. The destination answered a call for action and created a platform for the preservation and promotion of Cherokee history, art and culture on a national and even international level. The historic Route 66, also known as the Mother Road, is a highly recognized celebration of America's rich and diverse stories, but the iconic road lacked inclusion of Cherokee Nation as a pivotal stop for travelers. Cherokee Nation invested in every opportunity to incorporate its culture into the overall experience at the Cherokee Nation Anna Mitchell
Cultural & Welcome Center. The property exemplifies AIANTA's mission as it seeks to reach new and/or underserved audiences, share the authentic Cherokee story, and amplify tribal tourism within the Cherokee Nation and beyond.
Best Cultural Heritage Experience was presented to the First Americans Museum Solstice Equinox Event. The cultural heritage experience, based in Oklahoma City, Okla., embodies a transformative commitment to American Indian, Alaska Native, and Native Hawaiian tourism, specifically the heritage as 21st Century Moonbuilders with its FAM Mound. The event introduces participants to the spiritual significance of the solstice and equinox, aligning with the museum's educational mission. Visitors watch as the setting sun aligns in the Winter Solstice tunnel or atop the FAM Mound. The rising sun through the courtyard during the vernal and autumnal equinox epitomizes the museum's interactive approach and connection to the natural world. In essence, this experience encapsulates the museum's dedication to Indigenous tourism, perpetuating traditions and values while fostering profound connections. It is a living narrative that redefines heritage and nurtures understanding among visitors.
Dineh Tours, LLC of Page, Arizona received the Excellence in Customer Service Award. When Dineh Tours CEO Tilford Bedoni founded the company in 2017, the primary goal was to share Navajo culture with guests on every visit, while providing an immersive experience full of stories and traditions of the Navajo people. Exemplifying excellence in customer service, guests regularly leave heartfelt memories and reviews acknowledging the tour directors' hard work and dedication to sharing the Navajo culture, as they go beyond general Canyon tour talks. Dineh Tours focuses on the once in a lifetime experience visitors have while on tour to learn personal stories from tour directors as they share Navajo culture and growing up on the reservation.
The Industry Professional of the Year Award was given to Shoshana Wasserman, Deputy Director of the First Americans Museum in Oklahoma City, Okla. As Deputy Director of First Americans Museum and tribal citizen of both Thlopthlocco Tribal Town and Muscogee Nation, she has made a profound impact on Indigenous tribal tourism, consistently advancing the mission of AIANTA. Her impassioned leadership brings cultural practices and modern organizational development together and has bolstered the growth and recognition of Indigenous tourism while forging connections that transcend cultural boundaries. Wasserman's commitment to preserving and promoting Indigenous heritage is evident in her 18 years of steadfast work at the
First Americans Museum and her role has been pivotal in developing exhibits that authentically represent tribal communities. By curating immersive experiences that delve into the depth of Indigenous traditions, she has redefined how cultural narratives are shared with the world.
To view previous winners, visit https://www.aianta.org/excellence-in-tourism/.
AIANTA has delivered on its mission over the last two and a half decades to define, introduce, grow and sustain American Indian, Alaska Native and Native Hawaiian tourism that honors traditions and values with several key accomplishments, most notably its successful legislative work that led to the Native American Tourism and Improving Visitor Experience Act (NATIVE Act) funding in 2018, as Indian Country Tourism was recognized through federal appropriations via NATIVE Act implementation; and in 2016, as AIANTA was awarded the U.S. President's "E" Award for organizations contributing significantly to increase U.S. exports.
Tribes who are looking to start or expand their cultural tourism footprint can find resources at www.aianta.org and visitors interested in learning more about Native culture can visit www.nativeamerica.travel.
About AIANTA
Founded in 1998, AIANTA was established by tribes for tribes to address inequities in the tourism system. Governed by an all-Native board of directors, AIANTA serves as a united voice for the $14 billion Native hospitality sector. AIANTA's priorities are; 1) to provide technical assistance and training, research, and publications to American Indian, Alaska Native and Native Hawaiian communities engaged in tourism and hospitality; 2) to facilitate conversations with the Native communities, federal agencies, non-profit associations, and elected officials on the economic and cultural importance of a healthy hospitality industry; 3) to highlight the importance of visiting authentic Native destinations, including cultural, heritage, historic, and artistic sites; and 4) to generate awareness, interest and demand for these destinations with domestic and international travelers, the travel trade and the media. www.aianta.org.
Contact:
Liz Slobodian on behalf of AIANTA
(904) 237-1285 or Liz@shipwrightcommunications.com

Photos Below (additional available upon request):
Photo Credit: Anna Mitchell Cultural and Welcome Center  // Caption –  AIANTA's Excellence in Tourism Awards Tribal Destination of the Year: Anna Mitchell Cultural and Welcome Center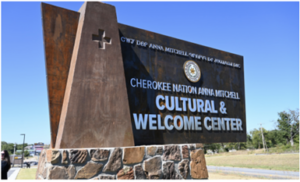 Photo Credit: First Americans Museum  // Caption –  AIANTA's Excellence in Tourism Awards Best Cultural Heritage Experience: First Americans Museum Solstice Equinox Event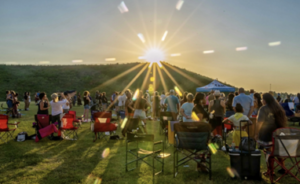 Photo Credit: Dineh Tours, LLC  // Caption –  AIANTA's Excellence in Tourism Awards Excellence in Customer Service Award: Dineh Tours, LLC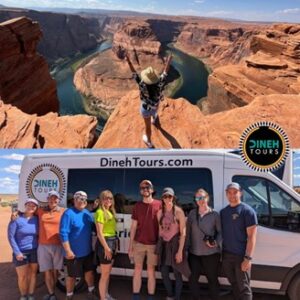 Photo Credit: Shoshana Wasserman // Caption –  AIANTA's Excellence in Tourism Awards Industry Professional of the Year Award: Shoshana Wasserman, Deputy Director of the First Americans Museum