Tuesday
10:30am – 11:30am Breakout Sessions
Session 1A. Maximizing Your Digital Outreach: The Role of Web and AI (Pine Room)
Developing a tourism website needs to be well thought out. Learn some tips on developing your site as you journey behind the scenes of NativeAmerica.travel. Designed for all users, from beginners to those more experienced, we will take you step-by-step through the process of using the site's many features. The session will highlight the use of AI in sparking fresh ideas for captivating content and imagery, offering a simple approach to leveraging this technology. Discover how to boost your digital presence and engage with a wider audience. In a simple and accessible manner, we'll also explore the stringent data security measures that keep the site safe and secure. Lastly, you'll be offered a glimpse into the exciting developments on the horizon for NativeAmerica.travel.  Bruce and Daniel will be available after the session for additional questions and technical help in the AITC lounge.
Presenter(s):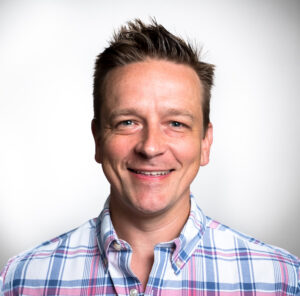 Daniel Willems, Founder Lanier Web Development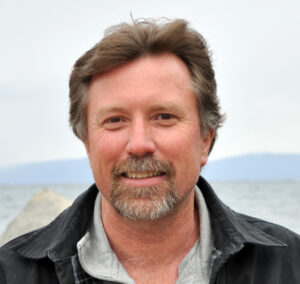 Bruce Rettig, President, Charter Advertising/Design, Inc.
Session 1B. Listening to our Elders, bringing their legacies of tourism leadership to the forefront (Oak Room)

This session explores the voices of Indigenous Elders who have been at the forefront of tourism leadership from 1950s onwards, before it was popular or more mainstream. Bringing in voices of Elders from Oklahoma Indian Country and Aboriginal Australia, this talk puts the spotlight on the experiences and voices of these Elders in tourism, giving insight to what lessons from the past might still be applied to Native and Indigenous tourism today.
Presenter: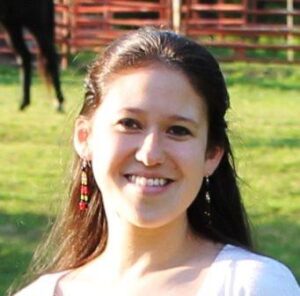 Bobbie Bigby, PhD Candidate/AIANTA Scholar
Session 1C. Responsible Visitation and Allyship: the Non-Indigenous Tourism Sector's Role in Uplifting Native Voices (Cedar Room)

Cultural heritage and outdoor recreation continue to be a driver for many travelers. This visitation can be a challenge stemming visitors' lack of education. We will unpack perspectives and common practices for non-Indigenous allies who would like to amplify NativeNations' and Native Communities' efforts to educate visitors and guests.
Presenter: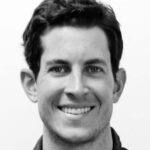 Andrew Leary, Director of Sustainable Tourism Leave No Trace
Wednesday
10:45am – 11:45am Breakout Sessions
Session 2A. Indigenous Tourism and Working with the Travel Trade (Pine Room)

This session will give an overview of the travel trade and what the opportunities are today for Indigenous Tourism. We will also speak about what is required from a tour operator's standpoint to include experiences and what the different stages of the experiences development look like.
Presenter: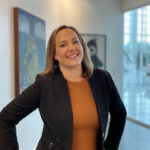 Anina Grasso, Director of Travel Experiences Development
Session 2C. Developing Visitor Resources and Cultural Toolkits (Cedar Room)
How to develop visitor research based in cultural values, care for the land/community, what visitors should know before they come and how to incorporate these into all aspects of cultural tourism. Honor the integrity of culture in communications and resources for visitors prior, during and after their visit.
Presenter: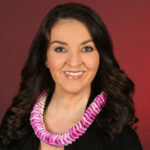 Malia Sanders, Executive Director NaHHA
1:30pm – 2:30pm Breakout Sessions
Session 3A. Youth Rise Apprenticeships: How to Create Youth Engagement Within Cultural Heritage Tourism (Pine Room)

This session will discuss the initiatives that LYD has developed in order to create workforce development for tribal youth with development opportunities for our youth. in the cultural heritage tourism industry. The session will highlight Tipi Stays and Honey Lodge, both social enterprises of LYD, and how LYD has been able to extend our traditional teachings into workforce development for our youth.
Presenter(s):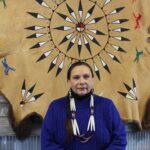 Marla Bull Bear (Rosebud Lakota), Executive Director, Lakota Youth Development
Lo Coffman, Grants Manager & Language Coordinator, Lakota Youth Development
Session 3C. Behind the Scenes at First Americans Museum (Cedar Room)

Museums play an important role in changing paradigms and serving as critical epicenters to highlight the "multiplicity of stories, history and perspectives". Designing an building the museum required years of tribal consultation to ensure form followed function. The FAMily Discovery Center is the next phase of the museum's development.
Presenter: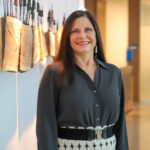 Shoshana Wasserman (Thlopthlocco Tribal Town/Muscogee Nation), Deputy Director of First Americans Museum
3:00pm – 4:00pm Breakout Sessions
Session 4A. Akwesasne Travel: Building Your Tour (Pine Room)

Learn about creating an authentic cultural tourism experience so you can share your knowledge and promote your community. Akwesasne Travel shares a framework for tourism development that is appreciative of the culture and people, is authentic to community values and traditional customs and allows visitors to respectfully engage in experiences.
Presenter(s):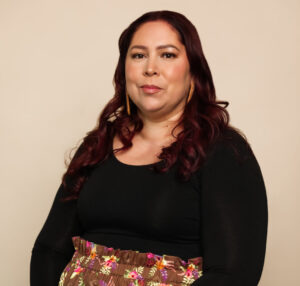 Latoya Rourke, Akwesansne Travel Tourism Training Manager, Akwesasne Travel – Saint Regis Mohawk Tribe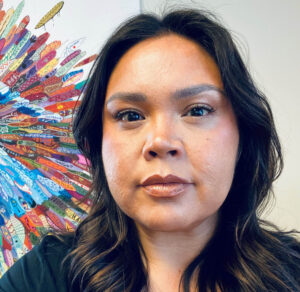 Randi Barreiro, Marketing Specialist, Akwesasne Travel – Saint Regis Mohawk Tribe.
Session 4B. Opportunities for Non-Gaming Enterprises with Indian Casinos (Oak Room)
There are almost 250 tribes with more than 500 Indian casinos in 29 different states. At the same time, these very same tribes have numerous other tourism enterprises – cultural museums and activities, historic sites, natural attractions etc. This panel will examine ways in which non-gaming attractions and Indian casinos can mutually benefit through partnerships, joint promotions and other cooperative efforts.
Presenter: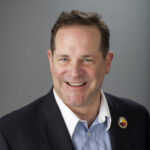 Matthew Robinson, Co-Founder & Principal, Klas Robinson Q.E.D.
Session 4C. IITA's Steps to Success: Part 1 – Introduction to Inbound Travel Trade (Cedar Room)
IITA's Steps to Success has been created as the leading national training program to help businesses like yours thrive with the inbound travel market and guide you to enhance your ability to work effectively and efficiently with B2B inbound operators. In this session, you will learn the who, what, where, when, why, and how to work with the international travel trade. Whether you are new to the industry or a veteran of working with the travel trade, come update your knowledge and learn how to enhance your tourism business.
Presenter(s):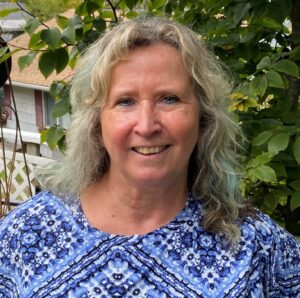 Jennifer Ackerson, CEO/President, Alon Tourism Solutions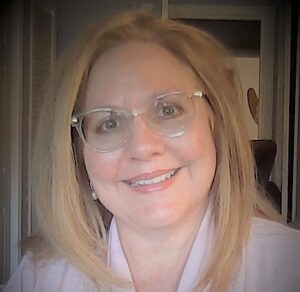 Lisa Simon, CEO/Executive Director, International Inbound Travel Association (IITA)
4:10pm – 5:10pm Breakout Sessions
Session 5B. Office of Indian Economic Development (OIED) WALKING WITH TRIBES AND NATIVE BUSINESSES Helping Guarantee the Economic Future of Indian Country (Oak Room)
This panel session features OIED staff sharing relevant updates on current and upcoming opportunities designed to successfully utilize knowledge and resources that address access to credit and the limited economic opportunities that exist in many American Indian and Alaska Native communities.
Presenter(s):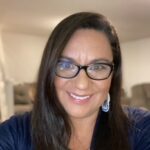 Denise Litz, Division of Economic Development Chief, Office of Indian Economic Development (OIED)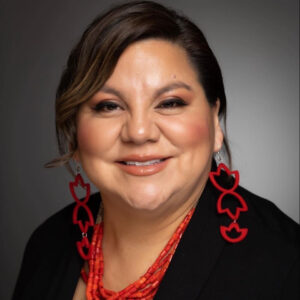 Rebekah A. HorseChief, Economic Development Specialist (OIED)
Session 5C. IITA's Steps to Success: Part 2 – Resource Development and Positioning Pricing & Products (Cedar Room)

Dive into the essential strategies and efforts required to achieve success when working with the travel trade in part 2 of the IITA Steps to Success sessions. We will walk you through the tools required to effectively communicate to the travel trade to facilitate business-to-business (B2B) relationships.
You will gain valuable insights to effectively position your products and get a comprehensive understanding of pricing dynamics. With this new understanding on working with inbound travel trade, you can create favorable partnerships and be able to provide the international travel trade with the necessary resources they need to bring their visitors to you.
Presenter(s):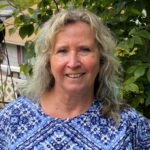 Jennifer Ackerson, CEO/President, Alon Tourism Solutions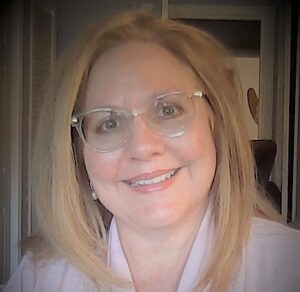 Lisa Simon, CEO/Executive Director, Internation Inbound Travel Association (IITA)
Thursday
9:40am – 10:40am Breakout Sessions
Session 6A. Beyond Tourism: Establishing Partnerships, Increasing Representation, and Serving Our Communities (Pine Room)

Learn how tribal tourism businesses are creating legacies beyond tourism, with case studies from New Perce Tourism and Tatanka Rez Tourz. Discover how they partner with agencies and institutions, restore original place names, enhance cultural identity, and reinforce connection to place, increasing Native representation in historically excluded places.
Presenter(s):
Stacia Morfin, CEO, Nez Perce Tourism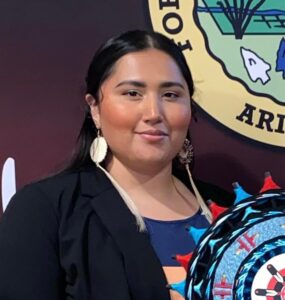 Tianna Yellowhair, Co-Owner, Tatanka Rez Tourz
Session 6C. Regenerative Tourism Panel (Cedar Room)
By bringing together our professional callings and personal passions, we sought to bridge the gap between culture, commerce, and community. What began as a pandemic-prompted passion project has now blossomed into a full-time, and full-service agency with an office in the heart of Maui's historic Wailuku town. Envisioned as a cultural and communications firm with a local voice but a global reach, Mo'olelo Group is branching out into new fields. Each having distinctive yet synergistic backgrounds, we're proud to join forces to continue doing what we love; crafting and telling narratives that need to be told, in ways that enrich the lives of those around us.
Presenter: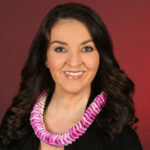 Malia Sanders, Executive Director NaHHA
11:00am – 12:00pm Breakout Sessions
Session 7A. Tour Guide Roundtable (Pine Room)

Tour guides are the voices of our communities. They share our histories, stories and cultures. They act as interpreters, bridging the language and cultural gaps between visitors and your community. Being a good Native guide requires cultural and historical knowledge and skill. Hear from some of the best tour guides in Native America as they share how they got started and the challenges they face. After brief presentations, the floor will be open for the audience to share their experiences and provide tips for other guides.
The tour guide industry is a rapidly growing sector with an estimated global value of $783.5 million in 2019 and a projected Compound Annual Growth Rate (CAGR) of 12.1% from 2021 to 2026. A recent survey by GetYourGuide revealed that 90% of travellers express a strong desire to explore a destination from a local's perspective. Notably, over 60% of millennials emphasize the importance of authenticity in their experiences.
Presenter: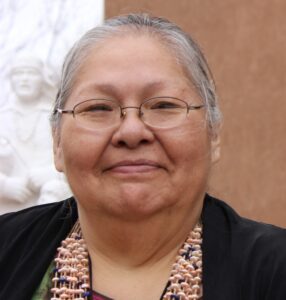 Gail Chehak, Tribal Relations & Outreach Manager, American Indian Alaskan Native Tourism Association (AIANTA)
Session 7C. Building Your International Recovery Plan (Cedar Room)
We can't look back to 2019 and hope for a return to what was. Rather, we need to look forward to a world of global disruption. We used to treat international marketing and management as a single streamline via travel, trade shows, and sales missions to allure tour operators who bring us upscale international travelers. However, with marketing budgets being drastically cut and the current state of ongoing global unpredictability, our strategy should shift toward sustainable tourism. We should leverage this shift with digital marketing and storytelling with targeted direct-to-consumer initiatives and adjustable tactics. This not only equips us to be nimble and connected, it also gives our efforts a direct correlation to ROI.
Presenter: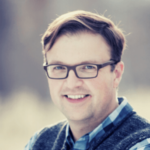 Florian Herrmann, CEO, Herrmann Global
1:30am – 2:30pm Breakout Sessions
Session 8A. Google (Pine Room)
Presenter: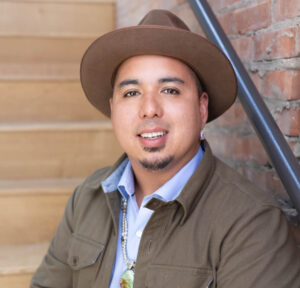 Henry Jake Foreman, Digital Coach for Indigenous Communities, Grow with Google
Session 8B. Developing a Tribal Pathways Tour for Agritourism and Arts (Oak Room)

You have a unique perspective on your tribe's culture and heritage, which can be incredibly valuable in creating a tour that reflects your community's traditions and values. In this session, you can start planning your Tribal Lifeways Tour.
Presenter(s):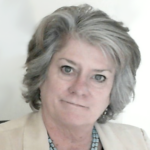 Kelli Hepler, Agritourism Specialist, American Indian Alaska Native Tourism Association (AIANTA)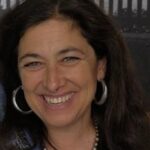 Melanie LaBorwit, Native Arts and Culture Coordinator, American Indian Alaska Native Tourism Association (AIANTA)
Session 8C. TBD (Cedar Room)

More Information
Bianca Mitchell, Education Manager
505-433-2120
bmitchell@aianta.org
Bureau of Indian Affairs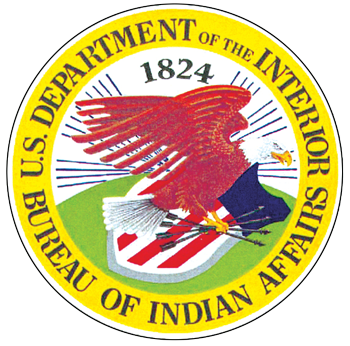 Juan Bautista de Anza National Historic Trail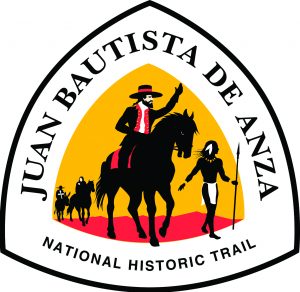 Native American Agriculture Fund

Lewis & Clark National Historic Trail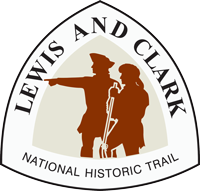 Bureau of Land Management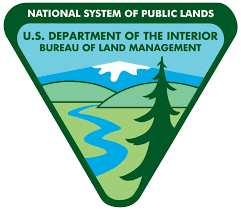 National Endowment of the Arts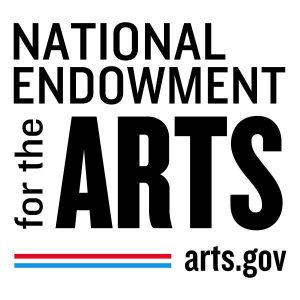 National Park Service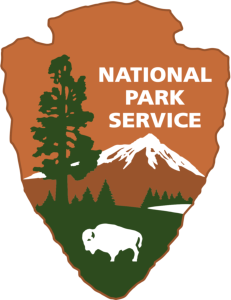 United States Forest Service