Designed for artists and tribal arts administrators, this seminar will share tips on building tribal arts programs, working with galleries and museums, organizing local arts markets, developing art trails and building partnerships to promote the arts.
Please scroll down to register
October 25, 2021, 1:00 – 5:00 p.m.
We-Ko-Pa Casino Resort, Fort McDowell, Arizona
Seminar Fee: $50
*Seminar is free to AITC attendees and exhibitors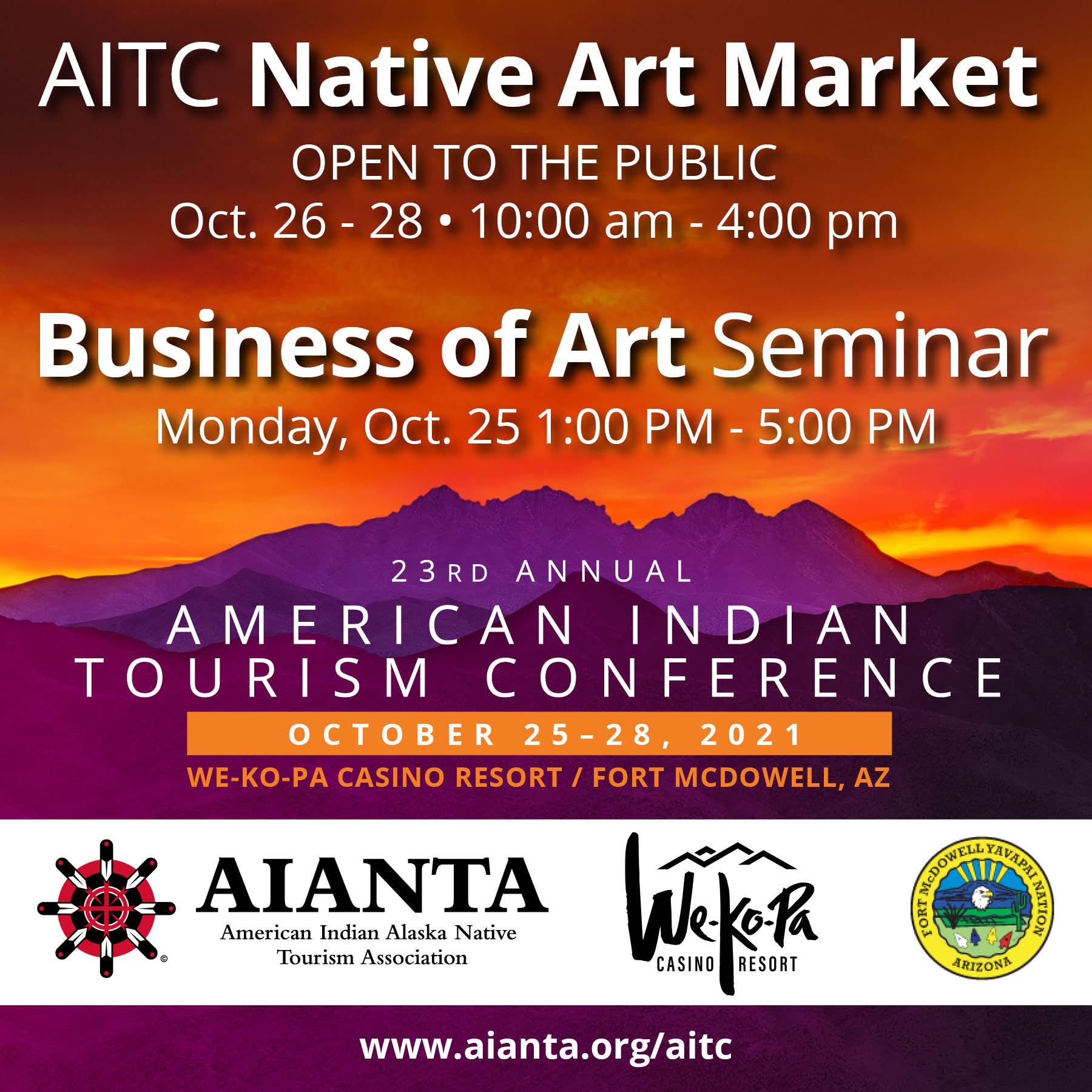 See Moderators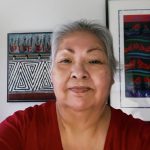 Gail E. Chehak (Klamath), Tribal Relations and Outreach Manager, AIANTA

Gail E. Chehak, a Klamath Tribal citizen, serves as Tribal Relations & Outreach Manager. She works to cultivate partnerships to support AIANTA's programs, working with AIANTA members, as well as tourism and recreation industry leaders. Gail has worked with tribal arts, tourism, economic development and environmental protection for a number of tribal organizations.  While Arts & Tourism Coordinator for the Affiliated Tribes of Northwest Indians, Gail co-authored Native Peoples of the NW: A Traveler's Guide to Land, Art & Culture. She has worked with several arts agencies, serving as the assistant manager of the Indian Craft Shop at the Department of Interior, director of the Indian Arts & Crafts Association and founder of Indian Art Northwest.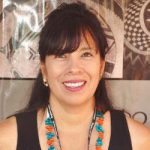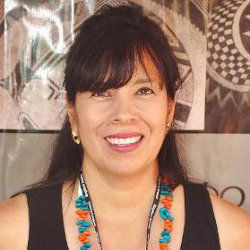 Lorraine Gala Lewis (Laguna/Taos/Hopi), Research and Outreach Specialist, AIANTA
Lorraine is the Outreach/Research Specialist for AIANTA's Lewis and Clark National Historic Trail project. She is a graduate of the Institute of American Indian Arts and the College of Santa Fe.
"Supporting Indigenous Arts and Culture is my livelihood. I've been working with clay since high school and have established a professional art career over the years." An award-winning artist and a 2021 recipient of the First People's Fund's Jennifer Easton Award, Lorraine has worked extensively with local and national museums, collections, foundations, and art programs. She has volunteered for many art organizations and enjoys working with and mentoring the youth. Her professional experience includes economic development having worked for the U.S. Small Business Administration, tribal government, and native organizations. Higher education has been a vital part of her life. Having worked for the Santa Fe Indian School, she saw the value and impact of a strong foundation for the future of young native students. She currently serves on the Institute of American Indian Arts Foundation Board and is active with student Scholarship Fundraising efforts as well as higher education.
1:15 p.m.
Building Authenticity and Promoting Traditional Arts and Crafts:
Qualla Arts and Crafts
In this session, Qualla Arts and Crafts will share how they use artworks to strengthen tribal values, create economic opportunities and draw visitors from around the world. Located in the majestic mountains of Western North Carolina, Qualla Arts and Crafts is the oldest Native American Cooperative. Founded in 1946, Qualla Arts and Crafts preserves and promotes the traditional arts and crafts of the Eastern Band of Cherokee Indian. Showcasing the works of more than 350 members, Qualla Arts and Crafts provides demonstrations and artisan sales at their gallery, at the high school and to the public.
See Presenter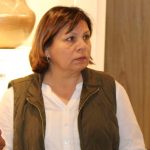 Vicki Cruz (Eastern Band of Cherokee Indians), Manager, Qualla Arts & Crafts Mutual
Born and raised on the Qualla Boundary, since 2002, Vicki Cruz has been Manager of Qualla Arts and Crafts Mutual. Founded in 1946, the cooperative may be the oldest Native American arts and crafts guild in the US. Vicki first came to work at the co-op in 1980, serving in various capacities for 13 years. She left to pursue a degree in graphic design at Southwestern Community College and then worked for the Cherokee Boys Club.
Qualla Arts and Crafts Mutual works with other cultural organizations in the region including the Museum of Cherokee Indian Mainspring Trust and Cherokee Cultural Schools, Vicki and her staff worked with Western Carolina University to catalog the co-op's significant physical improvements to its facility, increased its capacity for grant writing and added classes to its offerings. A recent highlight of her work experience was coordinating an effort with Google to create a "doodle" honoring famed carver and co-op member, the late Amanda Crowe.
2 p.m.
From Performing Arts to Multi-media Arts Complex:
PAʻI Foundation Art Gallery and Performing Arts Complex
The PAʻI Arts Center, established to preserve and perpetuate Native Hawaiian arts and cultural practices for future generations, will explore the development of their programs and give tips to Native artists and performers on sharing culture with visitors.
The Center gives Native Hawaiian artists and cultural practitioners a place to create, practice, display, showcase and market Native Hawaiian traditional and contemporary arts. Their creative space includes a street-level art gallery, mezzanine art gallery, office/classroom suites and a performing arts space.
See Presenter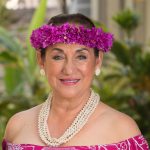 Vicky Holt Takamine (Kanaka Maoli), Executive Director, PA'I Foundation 
Vicky Holt Takamine is a renowned kumu hula (master teacher of Hawaiian dance). She is recognized as a native Hawaiian leader for role as an advocate for social justice issues, the protection of native Hawaiian rights, and the natural and cultural resources of Hawai'i. In 1975, Vicky ʻūniki (graduated through the rituals of hula) as a kumu hula from hula master Maiki Aiu Lake. Vicky established her own hālau, Pua Ali'i 'Ilima, (school of Hawaiian dance) in 1977. Vicky earned her BA & MA in dance ethnology from the University of Hawai'i at Mānoa.  In addition to teaching at her own school, Vicky was a lecturer at the University of Hawaiʻi at Manoa and Leeward Community College for more than 35 years.
In 2001, Vicky established a non-profit organization, PA'I Foundation, to serve the needs of her Hawaiian community and those who make Hawai'i their home.  Vicky serves as the executive director of PA'I.  Under her leadership, PA'I is partnering with First Peoples Fund, the National Association of Latino Arts and Culture, Alternate Roots and Sipp Culture to develop leadership and networking opportunities for artists through the Intercultural Leadership Institute.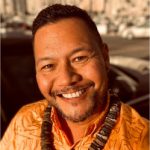 Jay Rojas (Native Chamorro, Guam), Managing Director, PA'I Foundation
Jay Rojas is a Native Chamorro (Guam) and serves as the Managing Director for PA'I Foundation. He joined PA'I in March of 2019 after serving his term as the Chief Executive Officer/Administrator of the Guam Economic Development Authority and Economic Policy Advisor to the Governor of Guam. He has a background in local, state, and federal policy and project management combined with over 20 years of experience in the private sector in government relations, technology, finance, and human capital.
Internationally, Jay has represented Guam as a delegate to the United Nations Small Island Developing States (2014) presented to the Fourth Committee of the UN and served on the Committee of Representatives of Governments and Administrations for the Pacific Community (SPC) from 2014-2018, Jay has worked with Indigenous peoples from throughout Asia and the Pacific including Micronesia, Melanesia, and Polynesia.
Jay is a graduate of Boston University with a degree in French & Continental European Literature.
3 p.m.
Building a Regional Art Market:
Arizona Indian Festival

Organizers of the Arizona Indian Festival will share their tips on working with artists and tribes to develop a market that promotes Native cultures.
In 2020, The Arizona Indian Festival received AIANTA's Excellence in Tourism Industry Award for Best Cultural Heritage Experience. The festival builds awareness of Arizona's indigenous communities by creating an inclusive inter-tribal event celebrating culture, traditional arts, crafts and foods as well as innovations and trends in Arizona's cultural tourism experiences.
See Presenters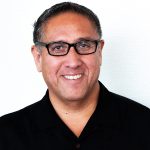 Steve Geiogamah, Board Member, AZ American Indian Festival
Steve Geiogamah is a career business development manager working with local municipalities and Native American communities.  Mr. Geiogamah manages the implementation of the City of Scottsdale tourism program, a comprehensive program that integrates destination marketing, event support, research, and tourism related capital projects intended to maximize the return on tax investment.
Mr. Geiogamah is a past President of the Phoenix Indian Center Board of Directors and a past member of the Heard Museum Program Committee. He has also served as a Board Member for the Greater Phoenix Multi-Cultural and Arts Foundation, Arizona Tourism Alliance, and as a member of the Tribal Advisory Committee for the Arizona Office of Tourism.  Mr. Geiogamah received a Bachelor of Science degree in Business Economics from Northern Arizona University and has a Master's in Business Administration from the University of Phoenix.
Geri Hongeva-Camarillo (Navajo), Board President, AZ American Indian Tourism Association
Geri Hongeva has worked for Navajo Parks & Recreation and Navajo Division of Natural Resources, where she has heavily promoted travel and tourism on the Navajo Nation for a total of 8 years. She has a Bachelor of Fine Arts degree in Visual Communication from Northern Arizona University. She speaks Navajo fluently, and is most recently known for her voice as C3PO in the Star Wars: Episode IV New Hope dubbed in the Navajo language, which has gained international attention for the Navajo Tribe and its language preservation. Hongeva has also coordinated the Monument Valley Balloon Event consecutively for 4 years and continues to promote tourism in Navajo country. Geri has been a member of the Arizona American Indian Tourism Association since 2008, and currently serves as Board President. Hongeva is a member of the Navajo Nation.
3:30 – Community Engagement and Supporting Artists
Isaac and Jeffrey provide support to the AZ American Indian Festival. They will talk about how to bring new events to your community, introduce the event, engage the community and develop an audience. Building relationships with the artists is important,  making them art festival ambassadors, developing educational opportunities and working them to plan their calendars, engage with customers and promote themselves as part of the event.
See Presenters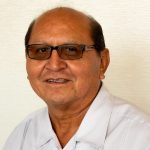 Isaac Curley (San Carlos Apache/Navajo), Founder/Director, Apache Arrows Film Festival
Isaac is of both the San Carlos Apache and Navajo tribe. He was raised primarily in copper mining towns and while growing up, spent most summers on both reservations whereby he was immersed in their rich traditions. He attended Dineh Community College, Northern Arizona University and University of New Mexico with major studies in natural resource management. Isaac has more than 25 years in special event development, management and marketing. A majority of his career was in promotion and management of Native American art and culture. "The single native folk culture of America is that of the Indigenous tribal nations. One of my life goals is to bring awareness to the non-native of our traditional lifeways."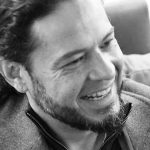 Jeffrey Lazos-Ferns, Creative Principal, Tarra Lazos
Mr. Lazos- Ferns a native Arizonan, entrepreneur, artist and cultural worker provides leadership in business development, marketing, public relations, community partnership, community relations and strategic planning for corporations, cultural institutions, museums, artists and individual clients. His foresight and long-range planning skills has contributed to a significant growth in the regional, national touring and special events markets for clients.  A few of his endeavors included previous Managing Partner for Gregangelo & Velocity Arts & Entertainment of San Francisco, developing Tarra Lazos Creative an arts consultant, special events, arts administration venture, his forte includes project management, community engagement, marketing, public relations, special event production and consulting within the arts and culture sectors for museums, institutions, and public commissions.
He is well versed in all aspects of arts administration on the for profit and non-profit sectors and has been producing programs and events in the corporate, private, public and non-profit sectors of the special events in industry from concept to execution for 20 years in San Francisco and Arizona. He taught Events PR/ Marketing and Event Design at the Fashion Institute of Design and Merchandising in San Francisco, is a costume designer/stylist and creative director for projects and clients that span cultural, contemporary, public and commercial art.
4 p.m.
Building Your Career Path
Exclusive Collections Gallery
This session will help artists and cultural workers plan their career path and attract a larger audience. Ruth-Ann operates seven successful galleries, develops art collections for major companies and has an artist management company. She will share tips on how to develop your career, whether you are interested in participating in art markets and festivals, wholesale to galleries and other retail outlets, want to work with museums or sell virtually.
See Presenters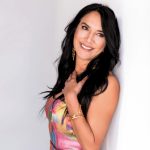 Ruth-Ann Thorn (Rincon Band of Luiseño Mission Indians), Founder/ President, Exclusive Collections Gallery
Ruth-Ann is an enrolled tribal member of the Rincon Band of Luiseño Mission Indians and a global art dealer with over three decades of experience in multiple facets of the fine art industry. 
In 1995 she founded Exclusive Collections Galleries as a resource for private collectors, institutions, and corporations. EC galleries expanded over 26 years to locations in San Diego, Beverly Hills, Laguna Beach, Caesars forum shops, Las Vegas, NV and Breckenridge, CO. In 2000 she founded Crown Thorn Publishing-artists management. A full service company to assist artists with PR, sales and marketing, curation and exhibition planning. She is a top adviser and consultant to Indian County. Her consulting company EC Art services curate's art for hotel expansion, government centers, health care facilities, casinos and all spaces requiring art with sensitivity to cultural relevance. Ruth-Ann is a documentary film maker and host of "Art of the City " featuring Native Artists. Her show airs on GlewedTV and FNX(First Nations Experience). She is Editor-in-Chief of Off the Easel Magazine and a contributing writer for Art World News. Ruth-Ann serves as Chair of the Rincon Economic development corporation, is a member of the art advisory board for the Rincon Tribe and is a member of The Associated of Women Art Dealers (AWAD). 
4:45 p.m.
Discussion & Next Steps
A Warm Thank You to Our Partners
Bureau of Indian Affairs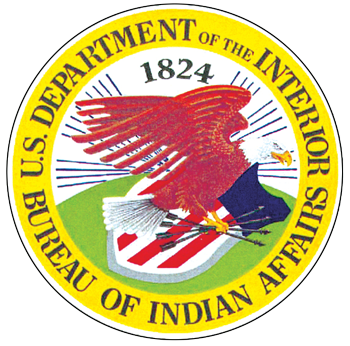 Native American Agriculture Fund

Bureau of Land Management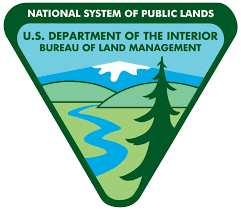 National Park Service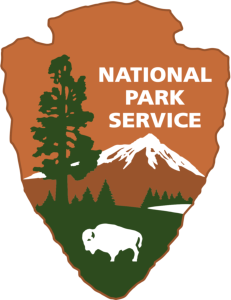 Juan Bautista de Anza National Historic Trail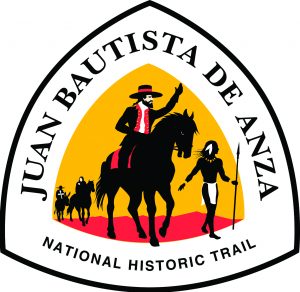 Lewis & Clark National Historic Trail