This workshop is designed to help tribes develop or expand their programs for artists and to provide professional development for artists.  It will discuss working with your tribe to promote tourism; getting help for artists' emergencies; working with galleries and museum stores to sell your work, teaching the next generation of Native artists, learning how to photograph your artwork and getting the attention needed to thrive as an artist.  Our presenters will bring their considerable experience and expertise working in tribal communities and beyond to share their knowledge with you for an exciting and inspiring session.
October 2, 2023, 1:00 – 5:00 p.m.
Choctaw Casino & Resort – Durant, Oklahoma
Seminar Fee: $50
*Seminar is free to Artisans & Full Conference Registrants
1:00 p.m. Welcome and Introduction
Gail E. Chehak, (Klamath), AIANTA Tribal Relations and Outreach Manager
Melanie LaBorwit, AIANTA Native Arts and Culture Coordinator
1:20 p.m.   Working with Galleries and Museum Stores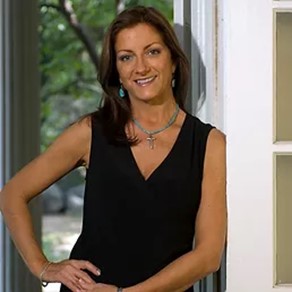 Jin Jo Garton (Chickasaw), Museum Consultant for Retail & Visitor Services
With almost 30 years of award-winning retail experience and a focus on marketing Native American arts, publications and gifts, Ms. Garton will share with artists her experiences working with museum shops and galleries. She will discuss ideas about how products are sought to fit the mission of the museum, and how to approach a gallery/museum shop. How can a rising artist establish a relationship with a gallery/museum?  What are store managers looking for? How does one price your work, and making sense of wholesale, resale and markup practices.   Learn about contracts, terms of conditions and payment.
 Jin Jo Garton is a recognized leader in the Museum Store Association, serving the regional chapter as president twice. She has always loved everything about museums and museum stores, but her true passion lies in helping a customer find just the perfect gift or telling the story of why certain merchandise was chosen and how it relates to the collection or mission of the organization.  This is that much more important for Tribal Museums and Cultural Centers.
 2:00 p.m.  Chickasaw Nation Commitment to Supporting Tribal Art Initiatives
Brent Greenwood (Chickasaw/Ponca), Artist and Fine Arts Director, Chickasaw Nation Arts and Humanities Division
Brent Greenwood, an accomplished artist in his own right, will share how tribal governments can support arts initiatives and recognize arts as economic drivers in their communities. The Chickasaw Nation has made a commitment to supporting art education, arts institutions and individual artists, art business development and art acquisitions for their Tribe. In this work, they have done much to support cultural revitalization and recognize the importance of arts and culture as a means of economic development and a way to generate more resources for cultural programs that attract visitors to the Chickasaw Nation.
A graduate of The Institute of American Indian Arts in Santa Fe, NM and Oklahoma City University; Brent serves as the Fine Arts Director for the Chickasaw Nation of Oklahoma. Over the past 20 years, his work has been featured in exhibits across North America and abroad in Paris, France. Because of his distinct cultural background, Greenwood expresses his narratives through both the southeastern and plains tribal lens. His early artistic influences were Native artists such as Jerome Tiger, Rance Hood and TC Cannon. The remnants of the "Oklahoma Style" of Native art and Brent's love for contemporary art and graffiti has come together in a style recognizably his own. Today, in his role as Fine Arts Director, he relishes his role as mentor to the next generation of First American artists.
2:40 p.m.   Culturally Responsive Art Education for Native American Communities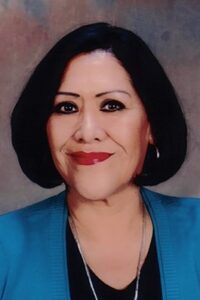 Michelle Paisano, MA (Laguna/Acoma), Artist and Art Educator
When Michelle Paisano went back to University of New Mexico to work on her MA in Education, she developed art education lessons which focus on Culturally-Responsive Art Education, Culture-Based Art Education (CBAE), Art Integration, Artist-in-Residence, Senior Arts, and Art Teacher Mentoring programs within her community of Laguna Pueblo. She will be sharing her research here, and addressing the importance of nurturing the next generation of artists and recognizing Art Education as one of many avenues to be able to continue to practice art .
Michelle Paisano is an award-winning artist working in clay sculpture, influenced by a long family line of Pueblo potters. She continues to exhibit her artwork nationally and internationally.  To further her formal education, Paisano completed an MA in Art Education with a Teaching Licensure from the University of New Mexico in May 2020
3:30 p.m.   Get Ready Grants and Preparing for the Unexpected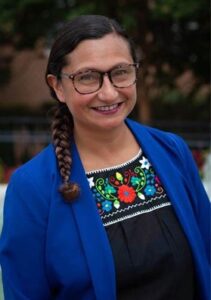 Lopez Harper, Executive Director, Craft Emergency Relief Fund
CERF+, or the Craft Emergency Relief Fund is an organization that was developed to serve artists who work in craft disciplines by providing a safety net to support strong and sustainable careers. CERF+'s core services are education programs, advocacy, network building and emergency relief.  Recently, AIANTA Arts and Outreach staff had an opportunity to meet with CERF and learn more about their programs and their interest in learning how they can support Native American artists.  In this presentation, CERF Director Ruby Lopez Harper will share information about trainings they offer on Preparedness for Natural Disasters, documenting your artwork, and special grants that are available to artists for studio protection, and for help covering unexpected emergencies that may impact your livelihood, whether it is flooding from a leaking roof, or needed resources for medical care.   We look forward to bringing more awareness for Native Artists on how to prepare a Get Ready Grant.
Ruby began as Executive Director of CERF+ in November 2022. A national arts leader who advocates for artists, she brings over 15 years of arts and disaster management experience. She fulfilled several roles at Americans for the Arts (AFTA) over the past six years, most recently as Vice President of Equity and Local Arts Engagement. Prior to AFTA, she served as Grants and Services Director of the Greater Columbus Arts Council.
4:10 p.m.   Photographing Your Artwork like a Pro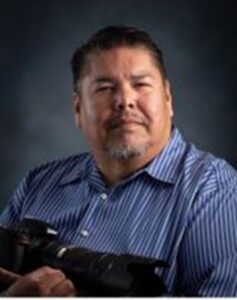 Michael Schaaf, Schaaf Images
Last year this session was so popular, we are excited to bring it back for a new audience. The first class Michael Schaaf taught years ago was how artists can photograph their work and achieve professional results using point and shoot cameras.   The workshop today will review some techniques for photographing artwork with conventional cameras as well as some of the tools on your telephone camera.   He will discuss lighting, framing, background, taking multiple perspectives, focus and what kind of images fit different media formats.  What is the best resolution for publication?  What kinds of images should be used for art competitions and show entries?  We will look at numerous examples. Look forward to answers to your questions on photographing different art mediums.
 Michael Schaaf has over 30 years' experience as a photographer. He has been fortunate to photograph numerous events and portraits of all types. Whether it be weddings, portraiture, or special events, he has been there to photograph it all! Based out of Scottsdale, Arizona, Schaaf is busy with all sorts of people photography, models, corporate headshots, pageantry and music photography.  For the past twenty years he has served as the Official Miss Indian Arizona Photographer.
 4:50   Closing
Bureau of Indian Affairs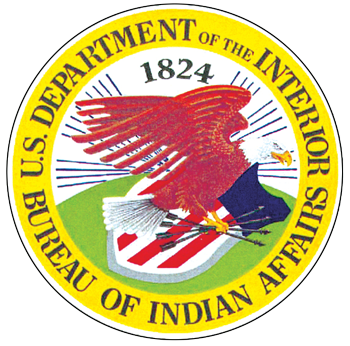 Juan Bautista de Anza National Historic Trail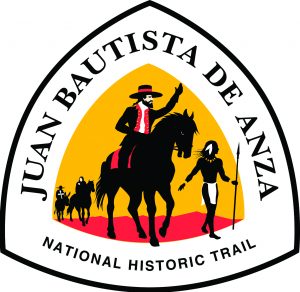 Native American Agriculture Fund

Lewis & Clark National Historic Trail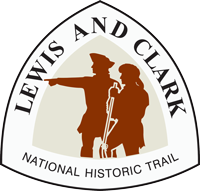 Bureau of Land Management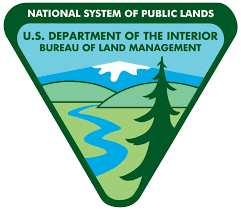 National Endowment of the Arts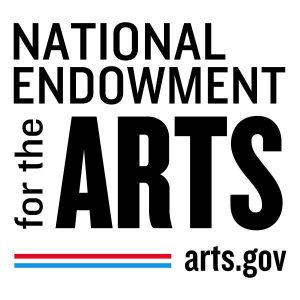 National Park Service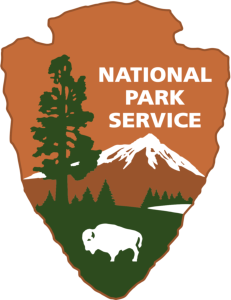 United States Forest Service